You came to NYU wearing your Adidas Stan Smith sneakers to find out that those are out and those chunky FILA sneakers are in. How were you supposed to keep up with the trends here at NYU? Look to Instagram, or rather the Instagrams of heavily-followed NYU students.
Instagram has become a mood board for many with its option to save posts and curate personalized collections. The "Explore" page, an endless grid of photos based off your Instagram habits, subjects you to the black hole of posts. If you're even remotely interested in fashion, you're bound to find the world of fashion influencers — maybe even those of NYU students. In addition to outfit of the day posts, their feeds are sprinkled with sponsored posts, which bring them — along with their follower count — up to influencer status.
Here are five NYU students, who run influencer-level status 'grams, to follow in your pursuit of stepping up your fashion game. (Or to just scroll through their feeds with envy.)
Vivien Tatham, @iamvivientatham
94.9K followers
Stern grad student Vivien Tatham is a fashion guru with nearly a thousand photos showing off her girly chic style. The blonde from Germany, who came to New York City in 2017, sports outfits from non-black office chic to vibrantly layered maxi dresses.
Her recent photos recap a trip to the Virgin Islands, posing in swimwear on beaches and advertising eyelash extensions in the caption.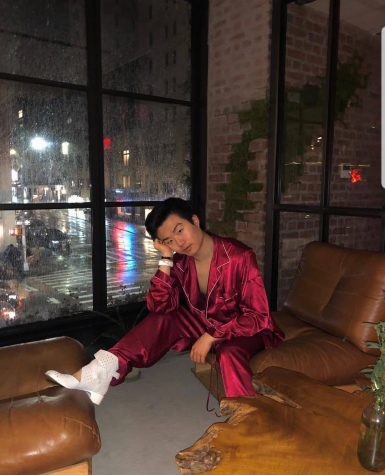 Matthew Krull, @matthewpkrull
54.9K followers
Tisch senior Matthew Krull could make anyone yearn for the luxe New York lifestyle. His mirror selfies in luxury apartment building elevators rival yours in the shoddy Broome elevators. He flaunts his vogue street style, hitting the hottest nightclubs or running into a posh friend at Bergdorfs. His style is absolutely haute yet tastefully androgynous.
"I often mix women's wear with menswear, as women's wear tends to be more expressive and experimental," Krull said.
Shuffled between his lifestyle posts, he gives his followers an insight to his dancer side, which he explores through his studies at Tisch.
Candice Wu, @candice5bonbon
22.6K followers
"I always have at least one statement piece on me," Stern graduate student Candice Wu said. "I'm also a practical fashionista — I will never wear high heels to class."
With a statement piece in her bag, Wu is always ready to work an event for her public relations job at Lanyu Couture. Wu's style is unmistakable with her subtly quirky flair. Spread across her page are a diverse array of warm-toned outfits and vivid splashes of color depending on the day. Her sense of style has not gone unnoticed; in 2018, Hearst put her on its Z Best Dressed List, among 100 other New York City fashionistas.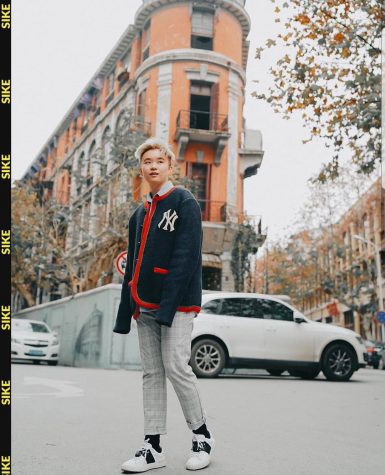 Sike Li, @riscolee
13.1K followers
Stern graduate student Sike Li is a self-described — as listed in his bio — fashion photographer and "NYC Influencer." Unlike the previous Instagrammers, his feed mainly features his editorial work rather than his OOTDs.
"I use high-quality photos and videos to show the real beauty of life to my followers," Li said. "I [hope] I can inspire my followers to try different, interesting things."
He became a fashion influencer after meeting his muse – his girlfriend, the aforementioned Candice Wu. When they began dating, they used Instagram to save their memories, which caught the attention of other users. Together they helped build each other's clout, posting about one another on their respective accounts.
Maisha Kabir, @literatella
27K followers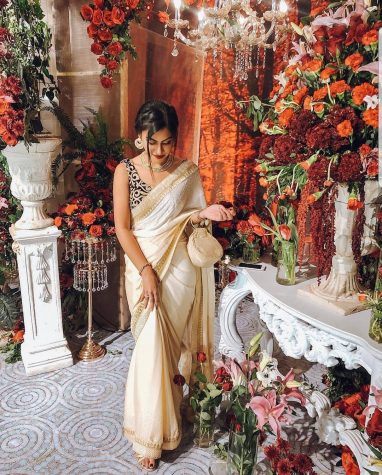 CAS senior Maisha Kabir has a truly cosmopolitan fashion sense. Her style is a mix of Western and traditional South Asian fashion, featuring saris from Indian fashion designer Sabyasachi, and night-out fashion from New York-based companies, such as Big Drop NYC.
Her photos appear to be less heavily edited compared to the others, and she includes more moments of nights out with her friends and the delectable food she's treating herself to.
It feels less like curated moments and more like the account of your fashionable friend. Check out her Instagram account and submerge yourself in a pool of fashion inspiration.
Email Tatiana Velasco at [email protected].