With orange foliage and Halloweekend just around the corner, autumn is one of the best times of the year. It's the ideal time to enjoy the mild weather with friends before most of your evenings become cozy nights in. Thankfully, there are plenty of festive ways to decompress after a study session at Bobst Library or celebrate the end of midterm season.
Some may believe that you have to venture outside the city to experience a truly festive fall, but all of the '90s rom-coms set in Manhattan during autumn would tell you otherwise. So throw on a flannel, and get in the spirit with these five fall festivities. 
Take a bike ride through Central Park
With its beautiful landscape, there's no better place to escape the hustle and bustle of the city than Central Park. Grab some friends, take a train to Central Park, rent Citi Bikes and enjoy the perfect fall afternoon. For a more leisurely ride, rent electric bikes instead and ride from the east to the west side of the park. Stop for a picturesque view by Bow Bridge on the Lake and admire the changing leaves beneath the skyline. If you happen to take this bike ride on Oct. 26, you'll even get the chance to see some jack-o'-lanterns floating on the Harlem Meer as a part of their annual Pumpkin Flotilla.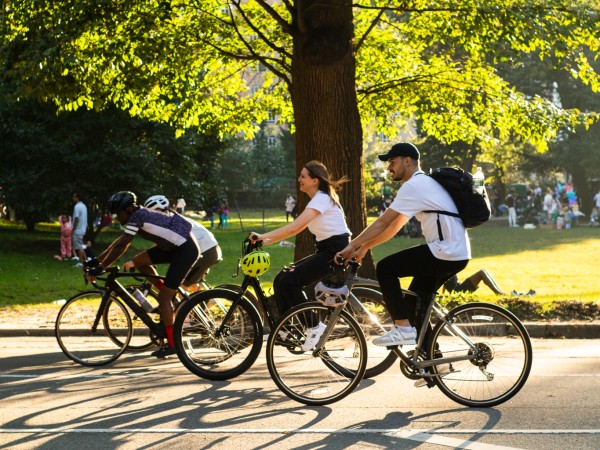 60 W. 37th St., third floor
If you're a horror movie lover, this one's for you. You don't have to be confined to your tiny dorms and computer screens when you can enjoy a real cinematic experience at the Rooftop Cinema Club in Midtown. Starting Oct. 3, the club will play horror movies every night for the whole month. Whether you prefer classic horror like "Friday the 13th" or modern psychological thrillers like "Get Out," you can count on them to play your spooky season favorites. Standard tickets are $22.50, which include a lounge chair to sit on. If you want to guarantee a central seat, you can get a premium ticket for $28.50 instead. Still, seating is on a first-come-first-serve basis, so be sure to arrive early. You can purchase popcorn with a ticket for $25.50 in total. Don't forget to bring a blanket and, of course, some friends!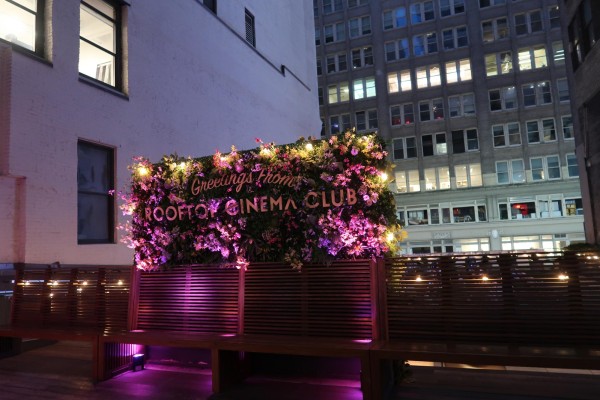 The farmers market at Union Square Park is extra special during the fall if you want to enjoy some fall sweet treats for a more affordable price. Stop by the Phillips Farms Vegetable or the Wilklow Orchards booth for some freshly squeezed apple cider. Then, head to Body & Soul Bakeshop to finish off your fall food crawl with a slice of sweet potato pie. Before you leave, check out local vendors to search for the perfect pumpkin to carve at home with friends.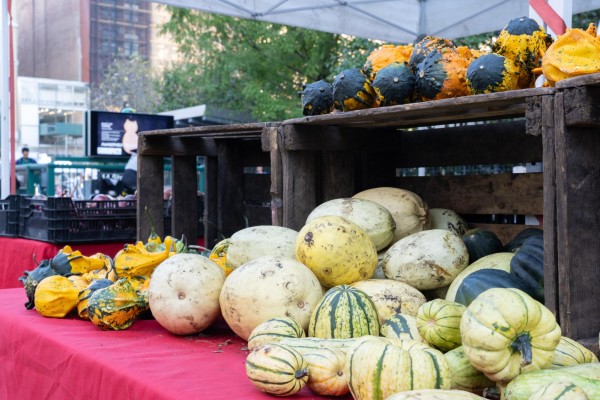 100 W. 77th St.
If you're an antique lover, you'll like this one. The Grand Bazaar is a weekly flea market held on Sundays from 10 a.m. to 5 p.m. on the Upper West Side. However, some of you may not know that they have various themed markets for the fall season, including the Autumn Bazaar on Oct. 16, the Spooky Bazaar on Oct. 29, the Autumn Brunch & Shop Bazaar on Nov. 5 and the Thanksgiving Bazaar on Nov. 19. If you already have a Halloween costume planned, I recommend dressing up and going to the Spooky Bazaar on Oct. 27, as costumes are encouraged for both visitors and vendors. You can enjoy the themed decor and booths while shopping for your new vintage fall wardrobe. While it is a bit far from campus, the thrift finds are worth the trip.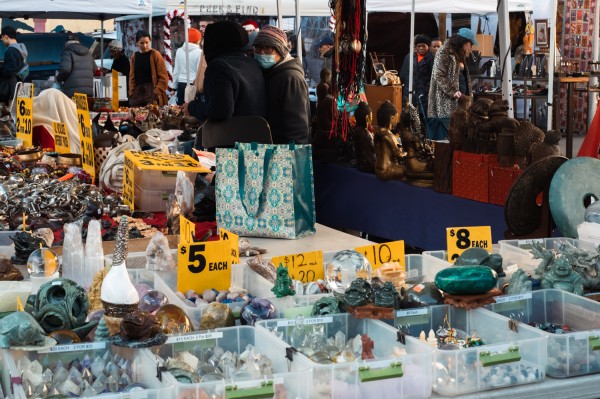 Have a pumpkin pie latte at Maman Cafe
67 University Place
Located about a five-minute walk from Washington Square Park, Maman is one of the cutest cafes in Greenwich Village. You may notice it on your way to class, as the flowers always seem to capture pedestrians' attention. The interior decor is cozy and whimsical, and their pumpkin pie latte is the perfect fall drink. Some of their other fall drinks include a maple French toast latte and pumpkin milk dark hot chocolate, with prices ranging from $3.50 to $8. Maman is a laptop-free cafe, so I recommend bringing a book, a journal or friends to catch up with. On a cooler day, this is the best spot to briefly escape the outdoors while still celebrating the season.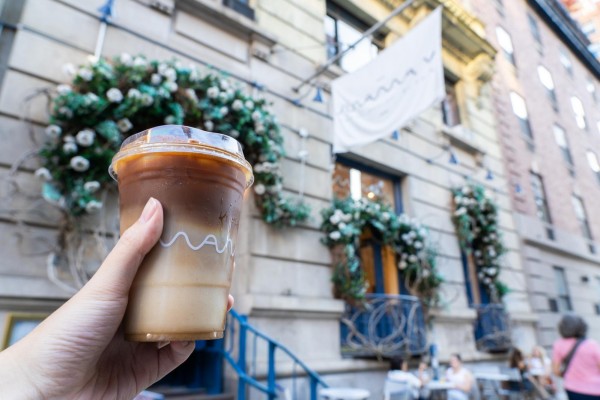 Contact Maya Randolph at [email protected].