The best ways to celebrate St. Patrick's Day in NYC
New York City has a rich Irish history, and you should explore it all on St. Patrick's Day.
It's the luck of the Irish that this year's St. Patty's Day falls on a Friday. Considering its strong Irish heritage and community, New York City is definitely one of the best cities to celebrate the holiday. From pubs to churches, there are plenty of amazing spots to celebrate everyone's favorite patron saint. Just make sure you don't forget to wear green!  
Watch the parade at the Saint Patrick's Cathedral on 50th Street
More than 250 years since its inaugural edition in 1762, New York City's St. Patrick's Day parade is the oldest and largest in the world. See bagpipes, marching bands, dancers and more as the parade paints Midtown green. It starts at 11 a.m. and continues until 4:30 p.m. For an enhanced experience, watch from the historic Saint Patrick's Cathedral, but be sure to get there early for the best view.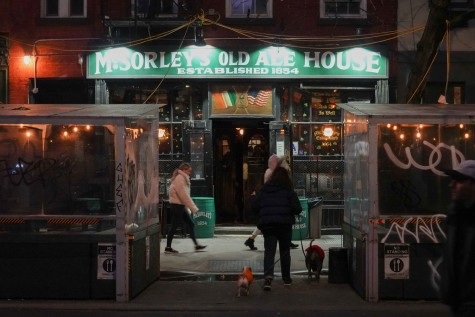 Go on an Irish pub crawl
There's certainly no shortage of Irish pubs in New York City. Some of the city's most famous institutions include McSorley's Old Ale House, Donovan's Pub and Paddy Reilly's. There are predesigned pub crawls with tickets available on Eventbrite, but you can also improvise one and visit anywhere that strikes your fancy. If Guinness isn't your thing, try the traditional Irish lamb stew at Molly's Pub in Gramercy. Irish New Yorkers swear by it. If you're looking for live music, check out Hartley's in Brooklyn — the quaint space is bustling with lively music and features a unique menu of Irish comfort food. Put on your dancing shoes and jig the night away!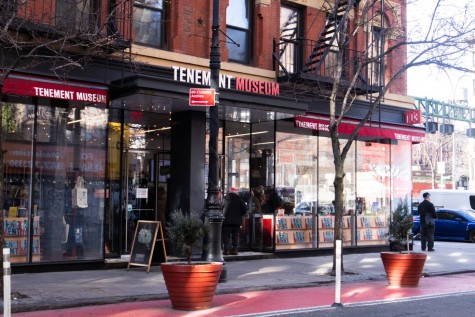 Tour the Tenement Museum
Learn about the rich history of Irish immigration in New York City at the Tenement Museum on the Lower East Side. Take "At Home In 1869," a tour of a historic apartment put on by the museum to hear the story of Joseph and Bridget Moore, an Irish immigrant couple. Tickets are $30.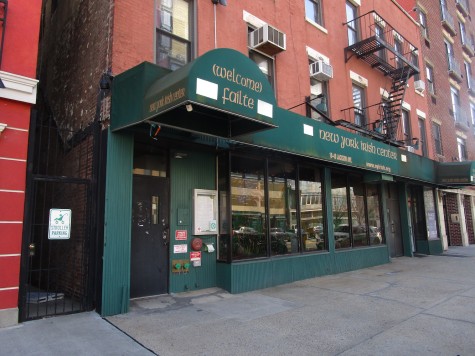 Attend the New York Irish Center's 40 Shades of Green
As part of its annual St. Patrick's Day cultural marathon, the New York Irish Center in Queens presents 50 different musical and artistic acts for a full six hours of entertainment. From 3-9 p.m., gather with the city's Irish community to mingle, dance and watch performances from artists including the celebrated Irish musician Donie Carroll. Tickets are $30.
Contact Kasey Goldenberg at [email protected].