Museums Worth the Money For A Stellar Instagram Post
Discover these five interactive museums around NYC to help you get more attention on Instagram.
What would you do for the perfect Instagram post? Or more specifically, how much would you pay for it? There are many affordable places around the city that can look great on your feed, but there's nothing like a selfie at one of NYC's unique interactive art museums. If you're looking to boost your Instagram following, here is a list of the top museums and their prices to help you get that Insta-worthy shot.
Museum of Ice Cream: 558 Broadway
$39
Although the pop-up, which some would call the first of its kind, first hit the city in 2016, it made a permanent return to New York in mid-December of last year at 558 Broadway. For a $39 admission, you can expect 13 new installations and a three-story slide. It should, of course, also be noted that with each installation, a variety of ice-cream in some way, shape or form is included. As adorably colorful and aesthetically pleasing the museum may be, we just can't bring ourselves to justify paying $38 for ice cream.
Color Factory: 251 Spring St
$38
Located in SoHo, tickets for the Color Factory ring in at $38. Since its opening in 2018, the Color Factory has drawn people to its array of colorful art throughout 16 rooms housing ball pits, disco dance floors and brightly hued treats. All of the installations are created in collaboration with local artists, designers and even food vendors. Although it's on the rather expensive side, Color Factory does beat the Museum of Ice Cream in its free swag giveaways and fancy snacks.
ARTECHOUSE: 439 W 15th St
$24
This Chelsea Market light installation is the newest of artist Refik Anadol's three locations across the country. Located in a boiler room beneath the Chelsea Market, ARTECHOUSE uses fully immersive light installations to create illusions. You can choose between the inaugural installation or the immersive color installation based on Pantone's color of the year, classic blue, for $24 each online. Positioned in the middle of our list's price range, the limited-time exhibits and convenient location do seem worth the cash.
Museum of Sex: 233 5th Ave
$17
233 Fifth Avenue is home to the most provocative museum on this list. The Museum of Sex has several boundary-pushing exhibits, such as Stag: The Illicit Origins of Pornographic Film where you can learn about the history of pornography or Superfunland: Journey into the Erotic Carnival where you can play sexy carnival games. With general admission tickets at starting just $17, it seems to be the cheapest yet most memorable experience on the list.
LS first-year Natasha Jourdan visited the Museum of Sex with her boyfriend and had glowing reviews.
"I think the price was reasonable," she said. "I really liked it because I thought the exhibits were cool and original and nothing I had previously seen in a museum. It went against the norm and pushed the average person's comfort levels."
Museum of Illusions: 77 8th Ave
$17
This museum is exactly what it sounds like — just a bunch of mirrors, puzzles and hypnotic symbols to mess with your mind. Optical illusions, holograms and a bottomless pit are just a few of the highlights of what MOI has to offer. Considering the amount of ways pictures taken here can mess with your followers' minds, we'd say the $19 ( $17 with a student discount!) is worth it.
Although some students love to go to these museums — especially to enhance their Instagram — others don't. After visiting the Museum of Illusions, CAS first-year Alicia Amoroso decided she wouldn't go back because she prefers to go to traditional galleries and other smaller pop-ups, like Mmuseumm that are free.
"[The museum] felt sort of like you were paying for an Instagram photo in a way, and I just prefer to see more traditional art I guess," she said.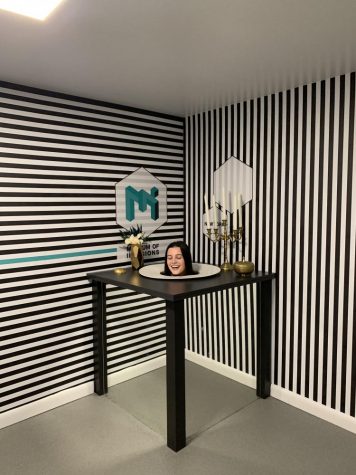 It could be argued that the difference between any of these establishments and a more traditional museum (besides the huge price disparage) would be that you get to interact with the art. They don't take the concept of an experience lightly. Yet, for free as an NYU student, you could be experiencing the The Metropolitan Museum of Art, The Museum of Modern Art and any given number of cultural destinations. Ultimately, it's up to you to determine whether your feed is worth the price — but if you ask me, it doesn't get much cooler than a pretentious post of Matisse's La Danse.
Email Dani Ortiz at [email protected]