Instagram was changed forever on Nov. 14 when the company decided to hide the amount of likes a user gets on their post. Now, the number of likes can only be viewed by the owner of the account that made the post, an attempt to reduce stress culture around like counts. This could have effects on both casual Instagram users and influencers who depend on follower engagement — both of whom are abundant at NYU.
Ballet, fashion and interior design influencer and Tisch senior Matthew Krull has over 54,000 followers, and was initially skeptical about Instagram's changes.
"At first I was biased against Instagram's decision to take away likes, but now I stand by their decision," Krull said. "Hopefully this will let people care less about online validation through likes and have people focus more on the beauty of the content rather than the numbers."
Krull appreciated Instagram's acknowledgement of the pressure that like counts can put on its users, and wonders if Instagram will take any more steps to improve social media's effects on mental health.
"I think this opens a great conversation for what more needs to be done, and removing likes is definitely a step in the right direction," Krull said. "I will be interested to see if Instagram will eventually remove the follower count."
Influencers are not the only demographic affected by the app's new policy. CAS first-year Anahi Sanchez, a casual Instagram enthusiast, wasn't certain that the change would have an especially profound impact on users.
"I care about likes but not to the point that I would go crazy if they took them away," Sanchez said. "I don't see how Instagram taking away likes will change anything; other apps will still promote likes."
Gallatin first-year Lucy McFadin, a rising Instagram influencer with 13,000 followers, had a positive attitude toward  the decision.
"I think it is great if it seems to be affecting others' use on the app and definitely will decrease the unnecessary significance of likes," McFadin said.
"It won't affect any influencers' jobs on the app as their engagement levels and insights will still be available to their own eyes," said McFadin, who is less concerned about the implication of this move and more curious about what further steps Instagram will take in this direction.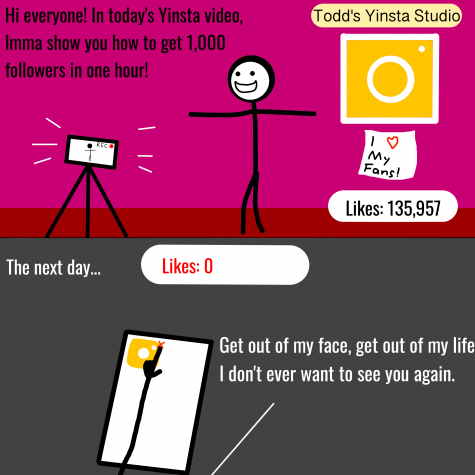 As a regular user of the app, Steinhardt junior Maverick Li appreciated the alteration from an aesthetic point of view.
"I think it can be productive to small businesses and smaller content developers," Li said. "And personally, I don't like to see numbers distracting the aesthetics of an Instagram post."
Tisch first-year Tony Wang, an Instagram influencer and rising photographer with 3,000 followers, believes that this update could improve the authenticity of engagement.
"I think likes are not a measure of self-worth or how good a photo is. It is an exercise of ego and could be harmful at times," Wang said. "Instagram's action is justifiable as long as the likes are authentic. Of course, more likes are better but wouldn't one want true likes by people who resonate with their content?"
Stern graduate student Sike Li, or @rriscolee to his nearly 25,000 Instagram followers, is a fashion, lifestyle and travel influencer. Visibility of likes is not a major concern amongst influencers, and Li does not believe it will drastically affect his account's engagement.
"For me, as an influencer, I'm focusing more on the creative content and people's comments from my post," Li said. "It doesn't affect my influence because from the beginning, I know engagement in the form of comments is the core way to be an influencer."
He is intrigued to see the effects of this change, and thinks it will have a positive impact.
"From my perspective, taking away likes is an interesting experiment," Li said. "Nowadays, so many people are living in the likes, they may lose themselves in the social media. I think it sets people free."
A version of this article appears in the Monday, Nov. 25, 2019, print edition. Email Yaprak Ugurses at [email protected].