Twentysomethings Have Something to Say
A platform for young creatives, 20s hosted its first in-person event on May 3.
"I like the gray area," Elizabeth Hamilton said. 
The CAS junior and the current president of 20s co-founded the storytelling platform to give writers, artists and creators leeway in the normally black-and-white world of journalism. In spirited celebration of the growing "outlet and community for 20-somethings," Hamilton bounced around and filled in behind the bar as 20s hosted its first event on Friday. 
The website is all about the individual, something she said she believes is easily lost in standard feature writing.
"You're using an individual who's facing [an] issue as a tool to tell the story instead of as a person," Hamilton said. "I really, really hated that."
Hamilton is trying to combat this issue by constructing her platform in a way that lets the subject's voice shine. She says the most important section of the website is Dear 20s, a collection of first-person narratives that allow those featured to write their own stories of transformation. The core team of writers and editors work to prioritize the subject's voice. Those featured include models, photographers, activists, dancers and sugar babies, to name a few.
"[The subjects] are completely in charge [of the story]," Hamilton said. "We help edit, but we also adjust our editing based on what the writer asks for."
Divna Encheva, a coordinator for 20s, emphasized that the space is a forum for people to tell their own stories rather than having a hypothetical writer tell and possibly skew it.  
"Any creatives are welcome," Encheva said. "Fashion, photography, writing — really anything and everything."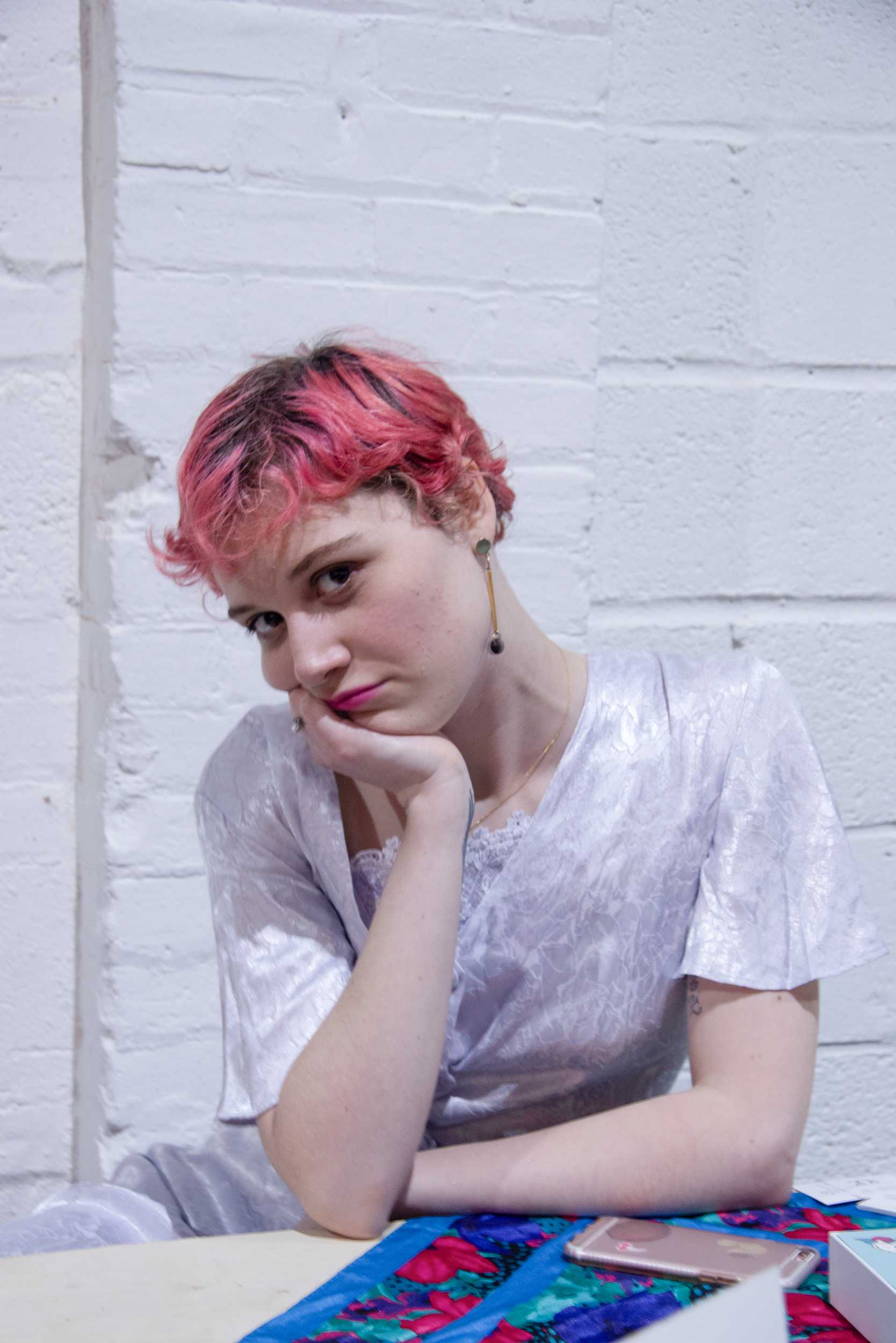 If artists or creators choose not to write, the 20s core team will interview them and post the Q&A under Voices. As a journalism major, Hamilton thinks traditional interviews are shaped by the interviewer and ensures that everything under Voices focuses more on the subject's answers than the questions. The Videos section allows the subject to be captured visually. In 20s fashion, the subject and videographer work closely together to produce the video. Hamilton admits that the Bounce Back section is the most "BuzzFeed-y" and composed of listicles, but she hopes that readers will enjoy these easy reads as a way to "recharge and bounce back."        
The creative team behind 20s is structured similarly to other editorial outlets, with writers, editors and people who specialize in social media management and video production. However, Hamilton isn't stuck on labels — she calls herself the editor-in-chief "by default." She says the 20s community is made up of everyone who has ever contributed to the site, underscoring her emphasis on individual voices and connection rather than designated positions.   
The event in Williamsburg was in collaboration with The Canvas, an event space for a sustainable fashion collective called Querencia Studio cofounded by Gallatin first-year Devin Gilmartin. The Canvas creates a visual showcase for sustainable fashion and art. 20s hosts a platform for many writers, designers and artists concerned with sustainability — so Hamilton considers herself lucky to have such an intimate connection with Gilmartin and his creation. 
One designer featured at the event was Cal Fish, a musician and designer. In true millennial fashion, most of their clothes feature themes likes environmental concerns. Hamilton says many pieces are made out of repurposed plastic. Fish also emphasizes comfort in their creations. 
"What you wear really affects your mood," Fish said. "I want to create clothes that are comfortable and make you feel good."
Steinhardt senior and founder of Reclaimed Womxn Vintage Tahia Islam is also part of the 20s community and displayed her curated collection of clothes at the event. Like Cal, Islam appreciates the opportunity 20s gives her to showcase her work. 
To provide a fun and fulfilling night for the crowd beyond the art and fashion on display, Hamilton was adamant about including a DJ, drinks, tarot card readings and stick-and-poke tattoos in the back, creating fun memories while building her 20s community of passionate young adults. The turnout was larger than she expected, and she said she looks forward to hosting more events in the future. 
"It's really rare people our age get opportunities like this," Hamilton said. "We can have a really fun time while bringing all of these communities together."
 Elizabeth Hamilton was a copy chief at WSN during the fall 2017 semester. 
 Email Anna de la Rosa and Marisa Lopez at [email protected].