NYU students had Bleecker Street's Le Poisson Rouge bursting with infectious energy on Thursday, Sept. 21, for the Program Board's annual Mystery Concert. This year's show, headlined by rapper TisaKorean and supported by artists Diz and Safa, was exploding with powerful moments and incredible excitement.
TisaKorean, most widely known for his songs "Dip (#thewoah)" and "WERKKK," was a surprising yet intriguing headliner. Shriya Phadke, an NYU first-year, hadn't heard much about him prior to the concert announcement. 
"I don't know him too well, but I do know he has one song and it was viral, and what can I say — it was viral for a reason," Phadke said. "I'm excited to see what else he has in store." 
The Program Board is a student-run organization that organizes events for the NYU community, sometimes collaborating with other student groups on campus. To celebrate the beginning of each fall semester, the Program Board puts on a free, NYU-exclusive concert for students, featuring a variety of musicians. The group's concerts have featured artists like Ethel Cain, Mitski, Pop Smoke and Future. 
Other students, elated at the selection of the beloved dance-rap artist, found the choice refreshing and exciting. Damascus Lee, a senior at NYU, felt touched by the artist selection. 
"He's a very niche artist that speaks to me," Lee said.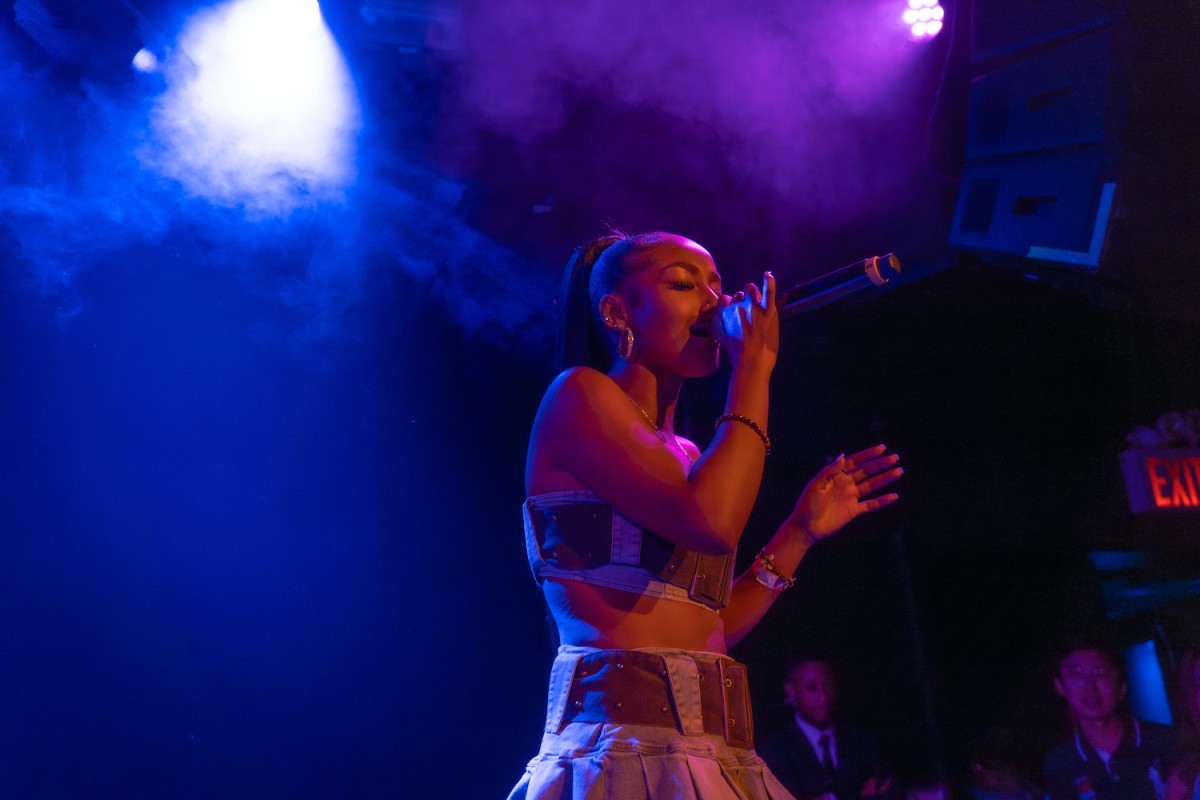 NYU senior and R&B sensation Safa kicked the night off with soul and style. Performing her singles, such as "Video Game" and "Brave Is Better," her velvety voice — full of effortless runs and angelic high notes — had the audience swaying her whole set. Safa's charisma kept the audience engaged the entire night. 
"The NYU Program Board promoting NYU artists in this fashion is something that's going to be so good for her career, and I can't wait to be called a Safa fan," NYU sophomore Olivia Place said. "She's absolutely magnetic." 
During her performance of "Love Like This," Safa was joined by NYU seniors Ava Jones and Niouma Semega, shining in bejeweled masks and captivating the audience with their electric dancing performance. 
Sophomore Sariah Vaioleti was jumping and screaming for Safa by the end of her performance. 
"We didn't know about her before, but we are certainly leaving as fans," she said.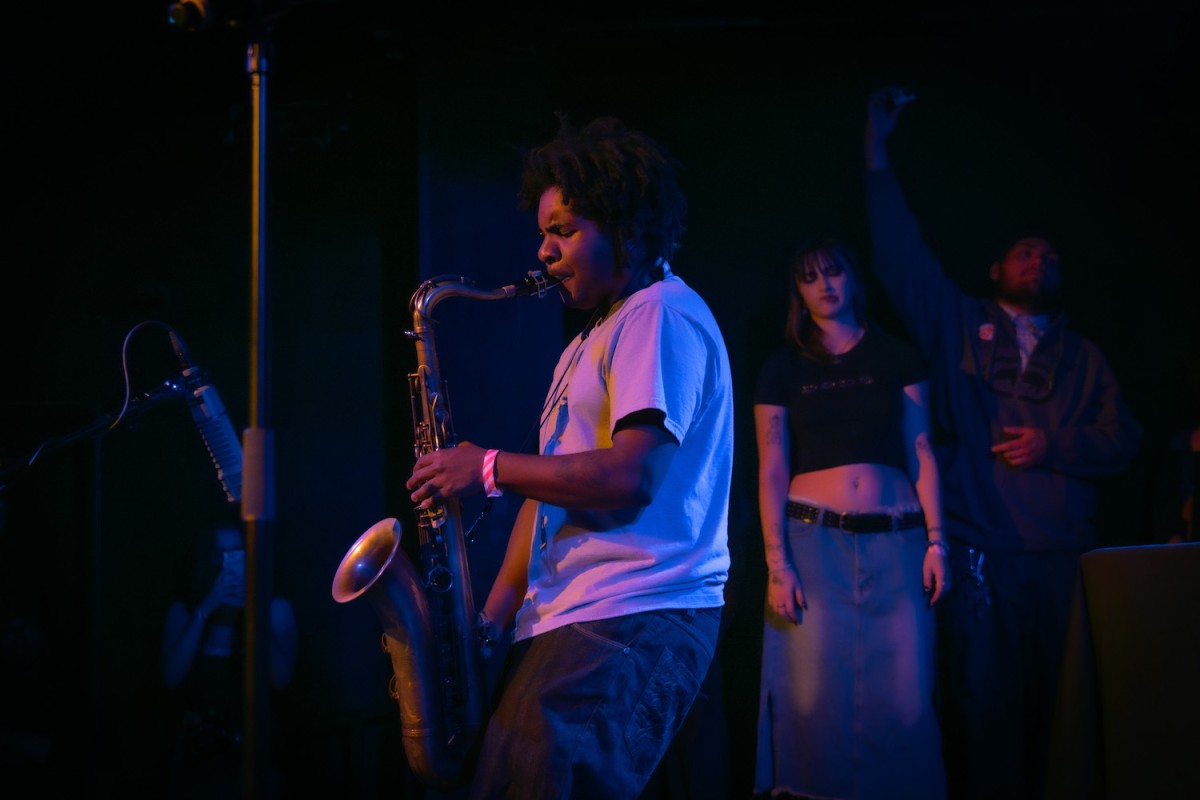 After Safa graced the stage, Boston-based alternative rapper, producer and saxophonist Diz performed with a crew of his friends and musical support, bringing the party to the stage. Performing songs of his like "Fair Weather," "cuwhenicu" and "day by day" with DJ and manager Annabelle Kline spinning, Diz brought a spontaneous performance to concertgoers. He ended the set with a heartfelt rendition of his song "Rain Water," switching from high-energy rap to a saxophone instrumental that took the whole crowd by surprise. 
"I've really only been serious about [saxophone] for the last four years or so, but I've been playing it since I was a kid," Diz said in an interview. "I like to end off my shows with 'Rain Water,' the song you last heard. It's always a good time." 
By the time TisaKorean came onstage, the crowd was ready to dance. Joined by friend and fellow rapper, Mighty Bay, the duo entered the stage with the DJ spinning "Pretty Boy Swag" by Soulja Boy.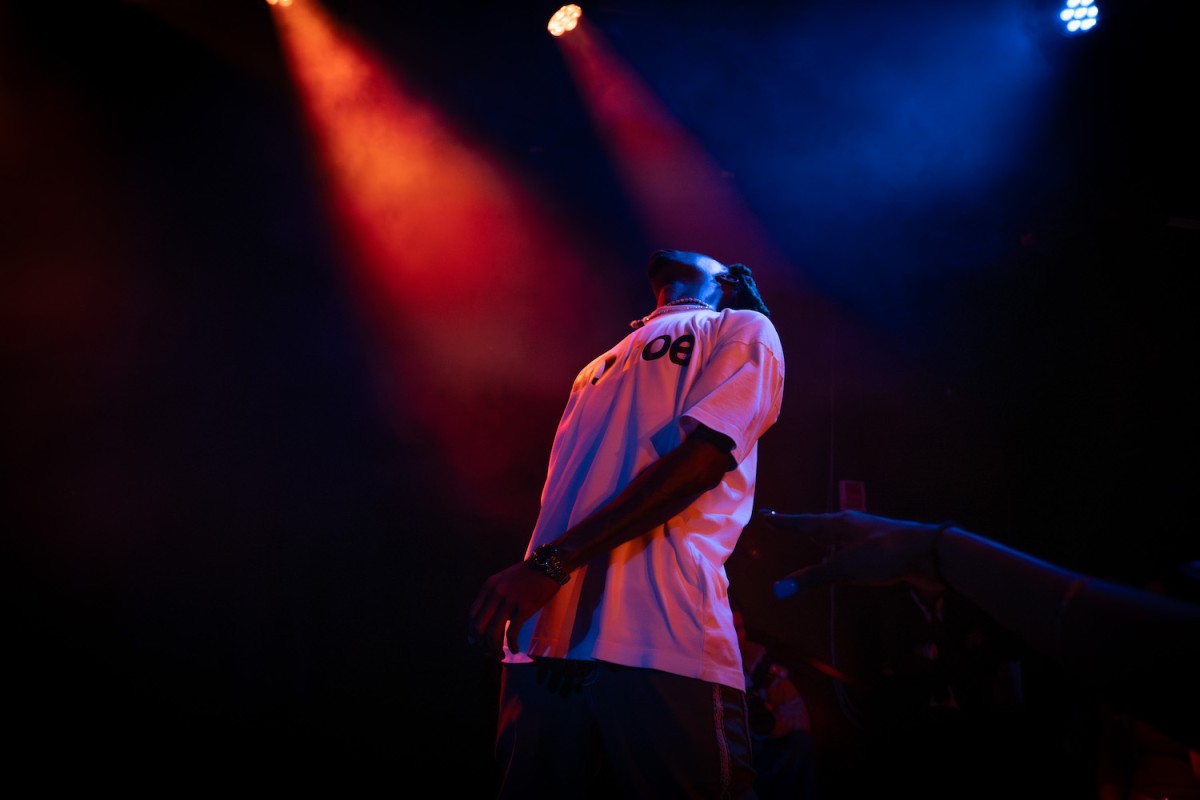 TisaKorean more than lived up to his reputation as an energetic performer, jumping across the stage while the audience matched him in excitement. The rapper gave out T-shirts, constantly shouting his catchphrase "Get Silly" to pump the party up and keep the energy flowing. 
While performing his set, TisaKorean brought NYU alum Yeji Chung onstage. 
"It was pretty crazy," Chung said. "I definitely did not expect to be up on stage for a moment but TisaKorean did a great job with the set. It was hilarious and so fun and so energetic and he really got the crowd going." 
"It was ultra-silly," TisaKorean said in an interview. "I didn't know what to expect, so for them to go that crazy, it exceeded my expectations. Y'all were super funny. NYU, I love you."
Contact Olivia Olson at [email protected].