Whether it's the new and unfamiliar environment or the abundance of schoolwork, college can contribute a lot to anxiety. Race and ethnicity shouldn't also be a contributing factor, but the alienation can sink in when you're not surrounded by other people who share your background. Many colleges are ethnically diverse, with NYU admitting the most diverse class in history this year, but that doesn't mean they have a high population of Black students. 
The Collective, a club at NYU Tisch School of the Arts, seeks to remedy this by building a strong community for Black students, uplifting Black creatives and their passions. The Collective was founded in 2008 by NYU alum and "She's Gotta Have It" actress DeWanda Wise, as a way to allow Black students to relax and express themselves through performance and visual art. 
"Being Black at a predominantly white institution is not always the best experience out there," said Ginelle Bamfo, a Tisch junior and the current president of The Collective. "But we're so lucky to be in a diverse place like New York, where we know that there are other Black people that can relate to you in ways that other people just won't understand."
At the beginning of her first year, Bamfo prioritized finding a Black community on campus using the resources at the club fair.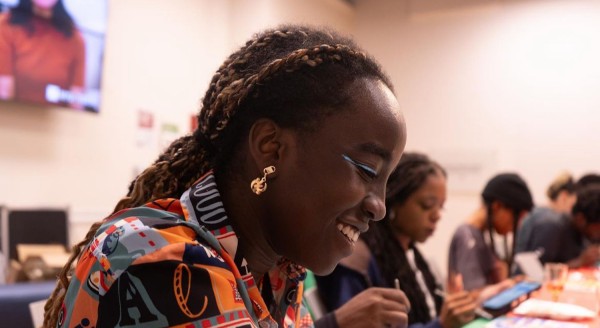 Adama Joy Sall, a junior Drama major and the Outreach Chair of The Collective, also sought to find a community of people that looked like her and shared similar experiences and passion for the arts.  
"My favorite aspect of being a part of The Collective is the space we create for Black folks to gather and share what excites, empowers and engages them," Sall said.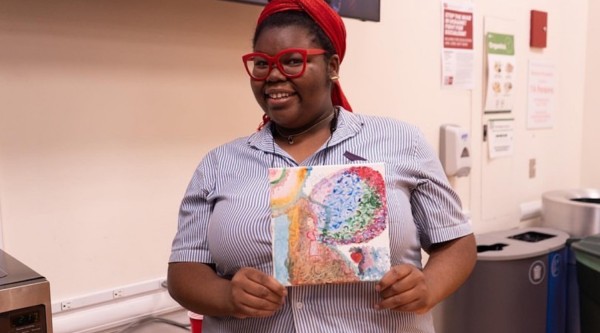 The club also hosts fun gatherings throughout the year, such as their recent Paint N' Sip event, where students enjoyed each other's company while painting and drinking non-alcoholic beverages. 
Most noteworthy is the Black Arts Festival, put on by the club each year in the spring, which marks a weeklong celebration of the talent and hard work of Black artists at NYU. Programming includes an open mic night, a visual gallery, a play fest, a short film festival and a guest speaker event. This year, the festival will take place during the last week of February in honor of Black History Month. 
Whether you already have a deep appreciation for the arts or are just curious to learn more, The Collective is a great chance to explore and find community within the Black artistic community at NYU. 
"We want you to write your plays together, we want you to act in each other's plays, we want you to make films together," Bamfo said. "We want you to do whatever it is that you need to do to make Black art and make it as successful as you feel like it can be."
One of Bamfo's goals for the club is to host more events that cater toward the nuances of Blackness.
On Oct. 20, the group is taking a trip to The Black Rest Project's exhibition, "Rest is Power," at NYU's 20 Cooper Square. The exhibition continues the celebration of Blackness by tapping into the concept of rest. Inspired by poet and performer Tricia Hersey, the project promotes Black relaxation as both a haven and a form of resistance.
Bamfo hopes that students can be inspired by The Black Rest Project, and leave with new perspectives on how to find a healthy balance of working hard and relaxing.
Members of The Collective have expressed how the club has created a strong community built on inclusion at NYU and fostered creative connections. Marie Tagbo, a Tisch senior and The Collective's secretary, says that collaborating with the group's e-board for the screening of her film, "The Black School Girl Project," at the Spring 2023 HEAR US awards was an important moment for her. Her film highlights the struggles of Black women who attend private high schools. Due to the group's hard work, the event attracted around 40 students. 
"It wasn't about my film, it was about bringing people together," Tagbo said. "Because at the heart of everything that we do as artists, community is there… The Collective understands this."
Contact Sydni Johnson at [email protected].