New Yorkers reiterate demands to abolish the police after Chauvin verdict
After a jury convicted former Minneapolis police officer Derek Chauvin of murder, hundreds of protesters took to the streets of New York City. For more information about the protests in Times Square and Barclays Center, click on our accompanying photo essays within the article.
Hundreds of protesters gathered at Barclays Center in Brooklyn and dozens gathered at Times Square in Manhattan to celebrate the guilty verdict of the Derek Chauvin trial and reiterate demands to abolish the New York City Police Department and end police brutality. 
Chauvin, the former Minneapolis police officer who murdered George Floyd in May 2020, was declared guilty of second-degree murder, second-degree manslaughter and third-degree murder on April 20. Multiple last-minute emergency actions in New York had been planned and announced earlier that day so that activists and protesters could continue to make their abolitionist and anti-racist demands regardless of the verdict.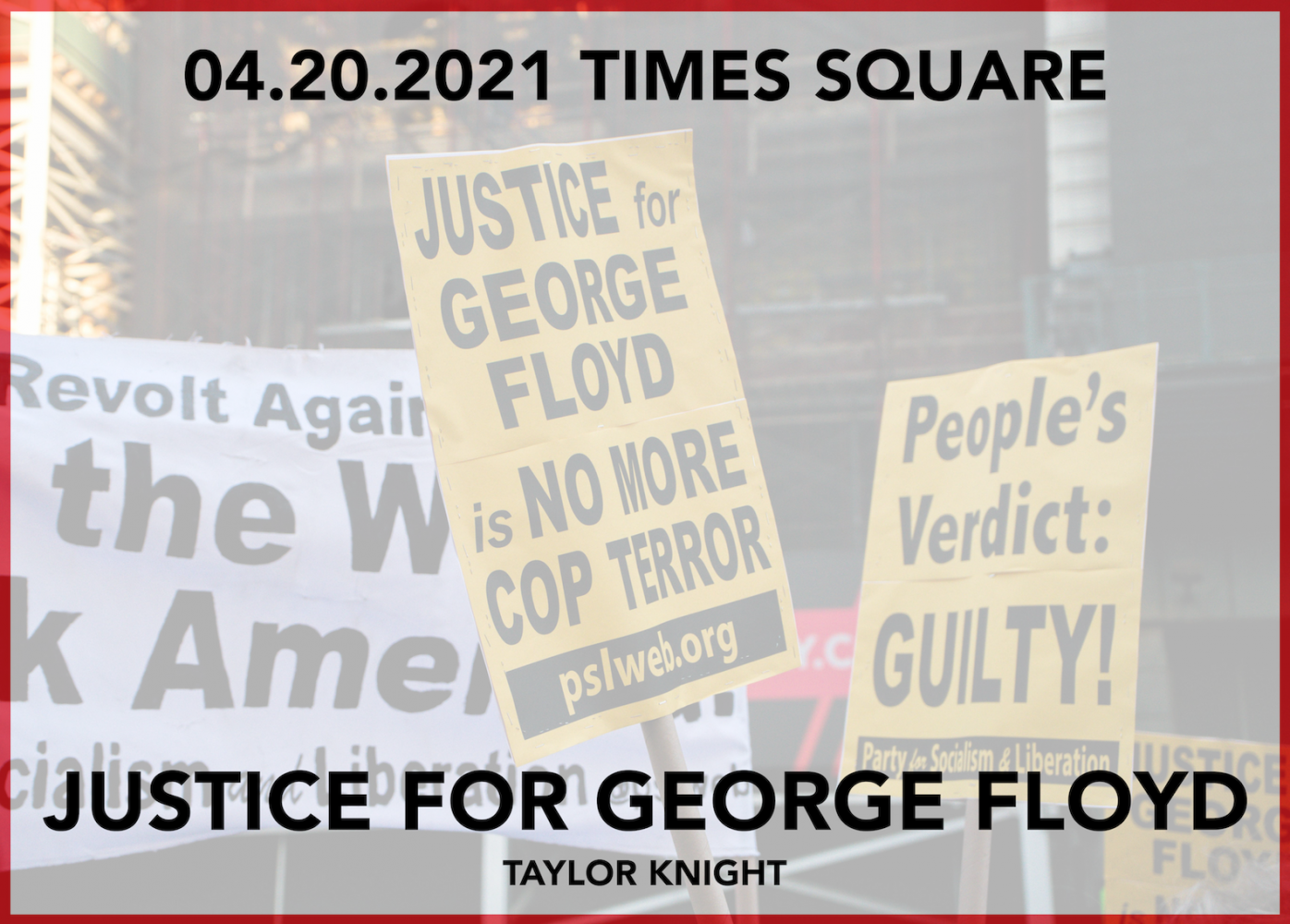 "For me personally, why I'm out here — it's a twofold thing," one protester attending the rally at Barclays Center said. "One thing is a celebration of the verdict. But it's also viewing it as a step towards what the ultimate goal is, which is abolition, rather than viewing it as the end-all, be-all for the situation. The guilty verdict is great, but it doesn't get to the core of why [Floyd's murder] even happened in the first place."
The rally at Barclays Center, organized by Grand Central Crew, began around 7 p.m. Protesters listened to speakers from various organizations, such as Black Trans Nation and Parents Supporting Parents NY, for about two hours before marching down Flatbush Avenue to Grand Army Plaza. 
"It's a big milestone," another protester said regarding the verdict. "When you look at the past of police brutality against Blacks, none of these cops have ever been held accountable … To see that we've finally seen a cop be held accountable for his actions, it's just truly amazing. But you know there's a lot of work to be done and it's just the first step."
Minutes before the verdict of the Chauvin trial was announced, a Columbus, Ohio, police officer shot 16-year-old Ma'Khia Bryant four times in the chest, as the Columbus Dispatch reported. Before protesters dispersed from Grand Army Plaza, they chanted Bryant's name and renewed their calls to abolish the police and rebuild marginalized communities with mutual aid. 
Considering Bryant's shooting at the hands of a police officer, Gallatin first-year Siegrid Tuttle believes no concrete progress has been made. 
"I think the Chauvin verdict was a historical milestone that people want change," Tuttle wrote to WSN in a text message. "The sentencing will show us whether the 'powers that be' in America are ready to allow us any progress at all."
According to Protest NYC, protesters in Manhattan marched by Grand Central and the NYPD's Strategic Response Group Headquarters on 42nd Street, while another protest that also started at Barclays Center shut down a lane on the Manhattan Bridge. 
"I'm here because, although Derek Chauvin was found guilty today, it is not a solution to the problems we have in this country," G, a protester from Brooklyn, told WSN. "The problem stems from the white supremacist police that run the streets, and we won't achieve liberation for anyone — but most importantly Black people — unless we abolish them."
George Papazov contributed reporting.
Email Trace Miller at [email protected]