Psychedelic Drugs Heal, Too
The stigma behind psychedelic drugs takes away from the potential healing properties they can have.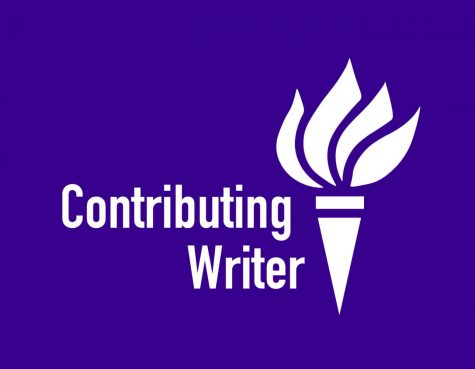 When pondering the use of hallucinogenic or psychedelic drugs, bizarre trips, partying and high psychological risks may often come to mind. But while the drugs can pose a threat to those who use them recklessly, there are also a significant number of therapeutic benefits that most college students are unaware of. This is not to say that everyone should begin consuming psychedelics, but society should maintain an open mind and further study the promising aspects of these powerful substances. Curiosity is needed to help eradicate the unfair stigma surrounding psychedelics that constitutes a major obstacle for those who could greatly benefit from their healing properties. 
Several institutions are pioneering psychedelic research with promising results. NYU recently conducted a double-blind, placebo-controlled study involving cancer patients experiencing anxiety and depression as a result of their diagnoses. Those patients who received the 0.3 mg/kg dose of psilocybin, in addition to psychotherapy, experienced a significant and immediate amelioration of their anxiety and depression. This positive outcome was sustainable as well, as 60 to 80 percent of the psilocybin-administered patients reported "clinically significant reductions" in their symptoms several months following the treatment. 
Additionally, of 15 chronic smokers who participated in a small Johns Hopkins study where they were administered two to three doses of psilocybin, 80 percent were able to successfully quit. Like in the NYU study, the results were immediate and sustainable.
Another study at the Imperial College London involving psilocybin showed a significant reduction in depressive symptoms of patients struggling with treatment-resistant depression. 
Psilocybin, however, is not the only psychedelic substance showing great therapeutic promise. MDMA, or 3,4-methylenedioxymethamphetamine, has been shown to benefit those suffering from post-traumatic stress disorder and is currently involved in clinical trials. This will hopefully result in approval by the Food and Drug Administration for MDMA-assisted treatment of PTSD. Social anxiety experienced by autistic adults also seems to be alleviated by MDMA-assisted therapy. 
LSD, or lysergic acid diethylamide, has also been shown to improve people's mood, alleviate anxiety and depression (especially end-of-life anxiety or depression accompanying terminal illnesses) and increase positivity and openness. 
Such promising results certainly do not indicate that psychedelics are useful to everyone, but they can be extremely beneficial to many. Drugs, like many other tools, can be misused, but the problem does not lie in the drugs themselves. Rather, it lies in the misplaced intentions or recklessness of some who use them.
Demonizing psychedelic substances is futile. The most effective way to create a safe and sensical environment surrounding these drugs is to continue learning more about them. Prohibiting them will not stop people from using them. Prohibition drives drugs underground, resulting in less pure substances and a potentially greater element of danger and criminality. Banning all psychedelics may also prevent many people from receiving the most effective treatment for their ailments. 
With the promising results of several trials and with further study, psychedelics will hopefully shift from being regarded as dangerous party drugs to therapeutic tools. When used correctly, these tools can significantly improve the health and wellbeing of frustrated victims who, until now, have been unable to discover a remedy for their illnesses. Recent research continues to prove that drugs are not always the enemy and it is up to us to recognize this truth. 
Opinions expressed on the editorial pages are not necessarily those of WSN, and our publication of opinions is not an endorsement of them.
A version of this article appeared in the Monday, March 4, 2019, print edition. Email Matigan King at [email protected]