Top Five Food Trend Predictions for 2019
What's new in 2019? Be in the know about up-and-coming food.
Food in 2018 was characterized by over-the-top sweets, photogenic fare and Asian-inspired cuisine. 2019 make take a Here are the top five food trends that you should look out for in 2019.
CBD Coffee
As the legalization of marijuana spreads through the country, cannabis culture is becoming more popularized. One way is through the use of cannabidiol in food and drink, especially coffee. Caffeine Underground was the first cafe to offer CBD-infused drinks and now the trend has caught on everywhere, from Tribeca to Queens. CBD is a non-psychotropic legal compound found in cannabis. It lacks the same chemical compounds found in marijuana that cause a high, but it can have calming effects and supposedly relieves pain.
Plant-based Diets
Plant-based proteins like hemp, chia and flax are becoming more prevalent in people's food habits due to increased health consciousness. With veganism on the rise, these seeds are great add-ons to any meal in order to compensate for a lack of protein from meat. Plant-based diets are not only practiced for health reasons, but for environmental reasons as well. The meat industry is one of the largest sources of methane pollution and with the growing awareness of climate change, people are more inclined to dine on healthier alternatives for both their bodies and the Earth.
Better Be Bitter
Sweets are so last year. Fermented foods are taking over 2019 with reports from the BBC saying that they are healthier for your gut. These foods include dishes like sauerkraut, kimchi and kefir. All three have a tart, slightly bitter aftertaste and lots of probiotics. The nutritional benefits of fermented foods include improved immune and digestive systems as well as possible benefits for allergy symptoms and weight loss. Though it may not be for everyone, this healthy trend is here to stay so you bitter get used to it.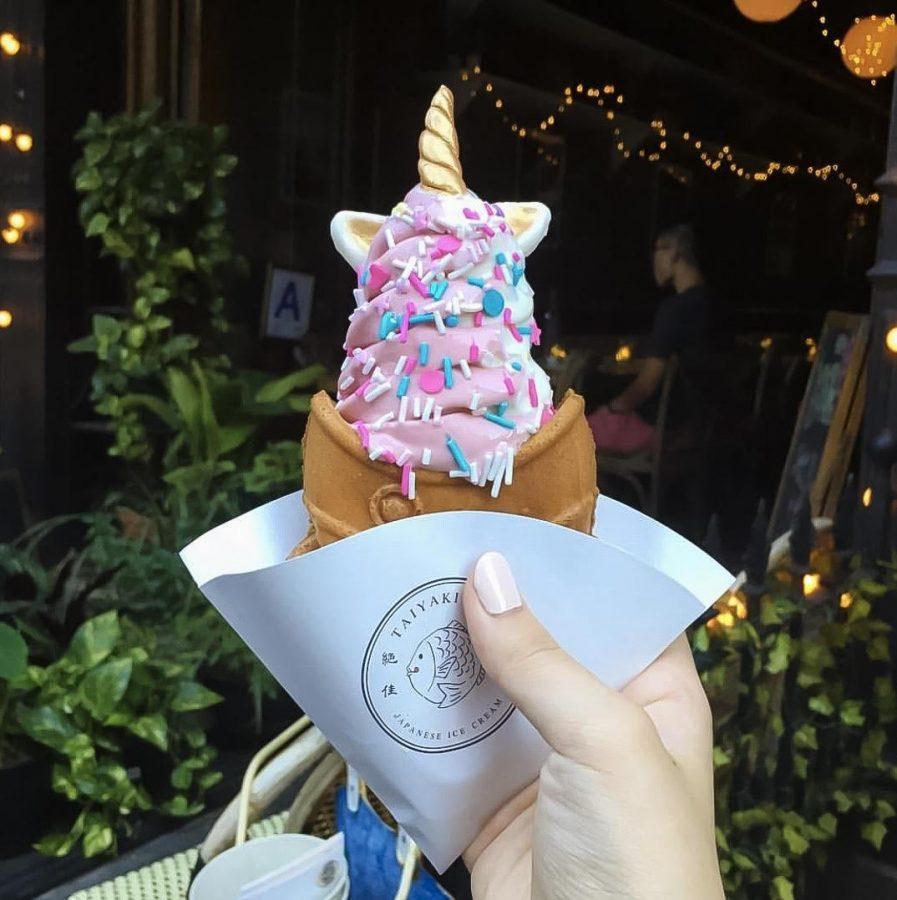 Catch Your Own Meal
The year 2019 is all about creativity, and new and interactive ways of restaurants are beginning to emerge. Zauo, a Japanese restaurant that opened in October 2018, is gaining popularity because customers have the option to catch their own dinner. The restaurant has large tanks of water where all kinds of fish are available for hooking and frying or eating raw. Once the customer catches their meal, they simply hand it to the chef for preparation. More places like Zauo may spring up in the future as other restaurants try to match this upcoming and entertaining trend.
Another Asian Food Fad
From bubble tea to taiyaki fish-shaped ice cream, restaurants have found a way to re-envision Asian cuisine in a colorful and extremely Instagrammable way. The combinations are unconventional and delicious, with flavors ranging from ube to wasabi. As the U.S. becomes more globalized and cultures from diverse parts of the world assemble, international trends and fusion food will only continue to grow in 2019.