Frustrated by years of flipping through Vogue, Glamour and other major magazines and not seeing people of color represented, several NYU sophomores have started Disruptive.
The student-run magazine was founded last year and is run by Hermela Hailemariam, a Gallatin sophomore concentrating in African Development through Technology and Media, and Elizabeth Wang, a Gallatin sophomore concentrating in Digital Media Production in Fashion.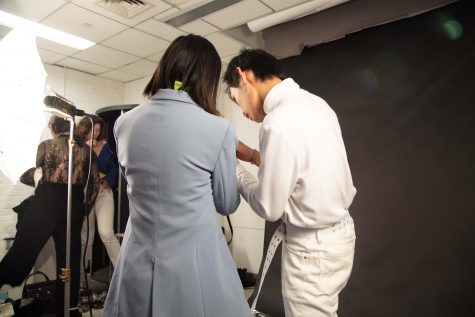 Both students want the magazine to exist as a space for minority students to see themselves in print in a way they don't in mainstream media. Hailemariam noted that, although a few of them are minoring in Digital Design and have taken courses in graphic design, they aren't exactly working to replicate the current fashion industry.
"We're people who aren't in fashion or in the magazine industry," Hailemariam said. "We're literally just trying to make images and produce content that we want to see out there."
The staff, diverse in terms of both ethnicity and course of study, currently consists of nine students who write articles, direct shoots, coordinate with other creatives and play a huge role in the creation of the magazine. Although there are no Photography and Imaging majors on staff, the team has rented out studios from Steinhardt, learning how to shoot and create content with professional equipment.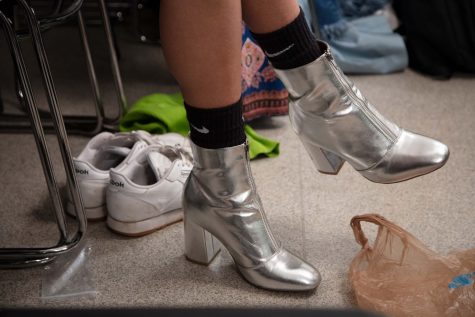 While setting up a shoot for their next issue, The Future, they spread tin foil, broken CDs and laptops on the floor and told each other to give face, while posing in '80s-esque outfits. Head Photographer, Everett Spink, a CAS sophomore, commented on the collaborative nature of the magazine.
"We all share a lot of the responsibilities. If we're doing a shoot and someone's like 'I want to take a picture,' obviously they're going to be able to get to take the picture," he said. "Or if they have comments about what is going on, we're going to take that and everybody can write, everybody can do photos, everybody can direct a shoot."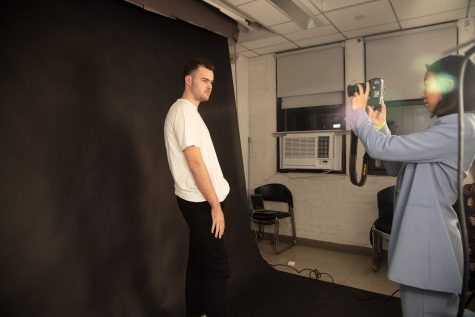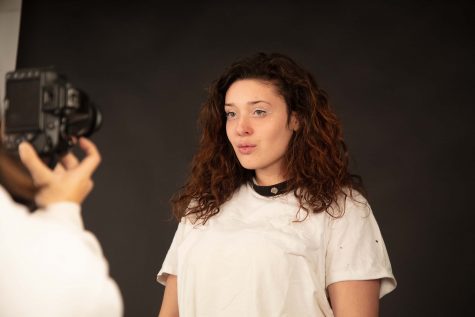 In a past issue called Intimacy, the magazine focused on topics such as female orgasms, the changing concepts of patriotism and gentrification in Chinatown. Wang commented on what the team hoped for their audience as they created the issue.
"Be intimate with yourself and explore topics that are difficult to talk about," said Wang.
Disruptive even snagged comedian Nathan Zed as their cover star through connections with his college roommate at Virginia Tech. If the magazine were to pick up, the staff said ideal cover stars would be Rihanna or Beyoncé.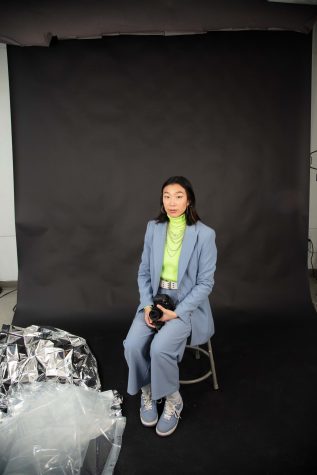 The name Disruptive came from the team's first shoot.
"We were all dressed like crazy and we were at Union Square and our friend was like 'Oh my God guys, we're so disruptive!'" Wang said.
Many members of the Disruptive staff expressed how the title fits their purpose to challenge the way mainstream media presents people of color in publications. When asked what exactly was wrong with the magazine industry, Hailemariam was blunt.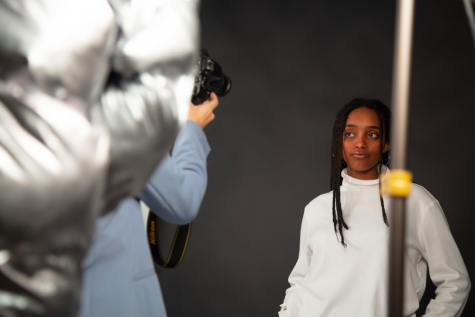 "They're white," she said. "That's it. Most publications, even when they're diverse or open up to multiple types of perspectives, at the root it's always run to fit the mainstream media which is usually white and fit for a white audience."
A version of this article appeared in the Monday, Nov. 19 print edition. Email Alina Patrick at [email protected].