WNYU Hosts Talk Radio and Resistance
NYU's own radio station, WNYU, has been an integral part of the New York alternative music scene since the '80s, hosting live acts as varied and memorable as The Smiths, Nirvana and the Ramones. While alternative music is just as diverse as it was 30 years ago, WNYU continues to champion underrepresented and independent music. 
Many of WNYU's programs start with a specific category or theme they want to explore. All of them, however, are rooted in the basic notion that music is a potent medium for provocative thought and emotion. 
Saphe Shamoun, a second-year Near Eastern Studies graduate student, hosts a show called "Unfortunately, it was Paradise," which explores Arabic music and how music as a whole can be used to tackle political questions. 
According to Shamoun, the show's name was inspired by the poem anthology of the same name "Unfortunately, it was Paradise" by Palestinian poet Mahmoud Darwish. Conceived by a group of him and his friends, "Unfortunately, it was Paradise" started its run by focusing on Arabic music from the 20th century, exploring the music's relation to the period's political climate. However, Shamoun chose to expand its reach to the present day.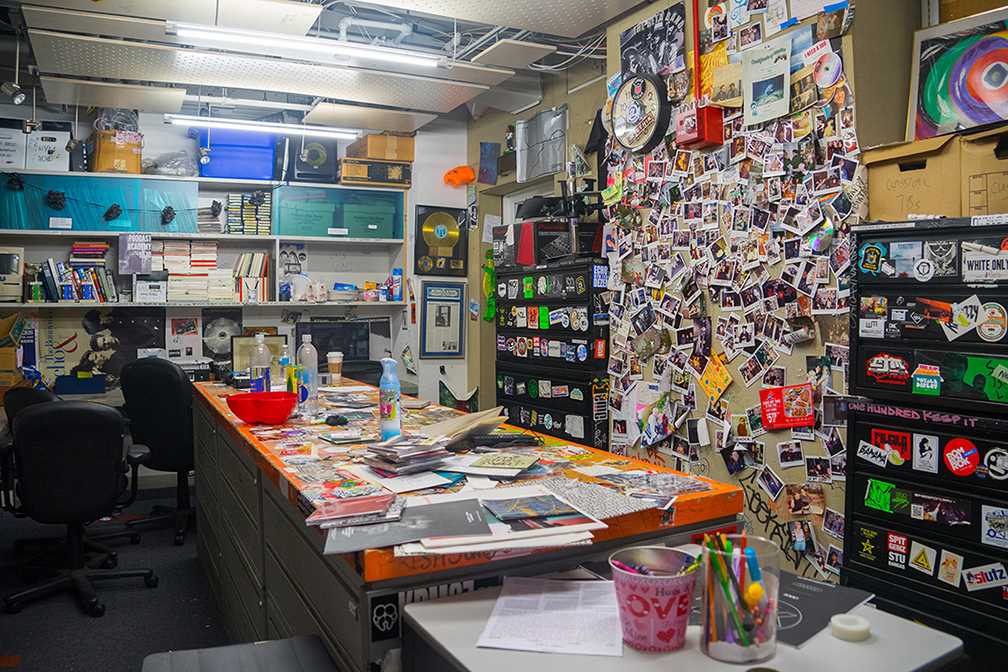 Shamoun believes music is one of the many tools people can use to make a political statement. With the rise of the Arabic hip-hop scene, Shamoun sees how people use music to highlight issues, such as Israeli occupation of Palestine and the effects of capitalism and communism. 
"One way to think about music is it is one system of representation that is reproducing certain ideologies that already exist," Shamoun said. "Music is a form of resistance. One thing I think music is capable of is that it can challenge the hegemony of a certain genre." 
He brings up the example of Tarab, an aspect of Arabic music that focuses on how music can help achieve ecstasy. Shamoun looks at the way music can trigger an emotional reaction: he brings up nostalgia — a prevalent theme in music from Aleppo, Syria, his original home.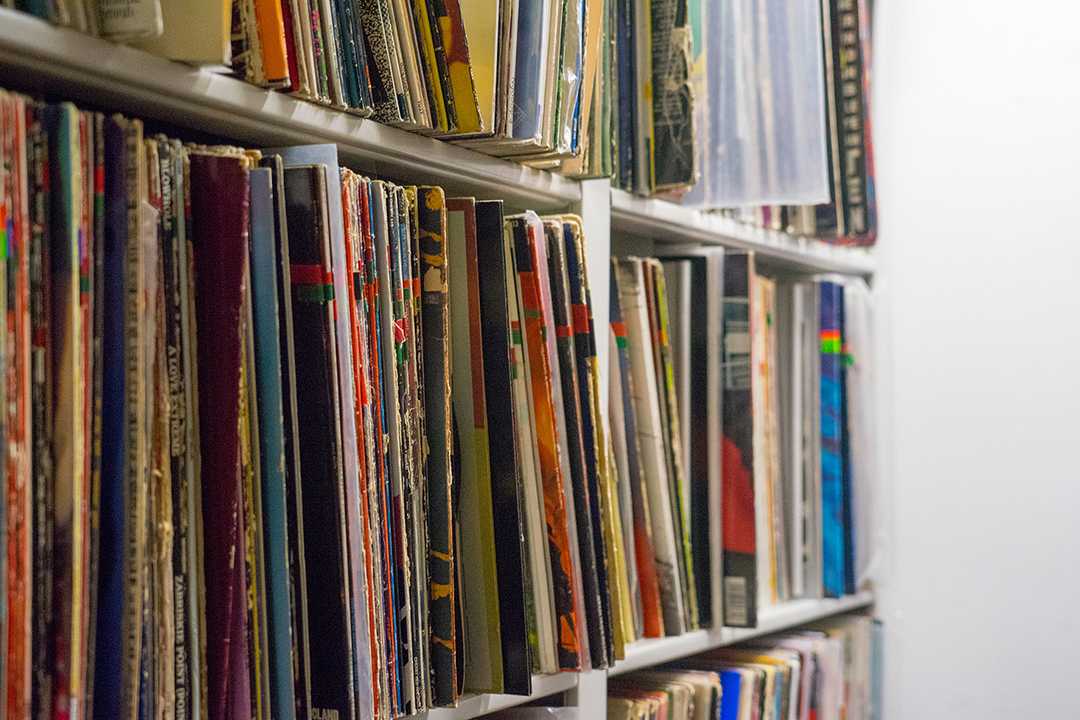 While Shamoun examines music's political influence, Steinhardt junior Marielle Zogheb focuses on the universality of emotion that pervades all genres. Zogheb, the host of a show called "Dissonance," started out her show wanting to demonstrate how choral music can appeal to even secular audiences. The name of her show derives from choral's use of dissonant chords: a group of notes that are known to sound jarring and intrinsically unpleasant to the ear. Zogheb believes these notes represent the parts of choral music she wants to showcase — the parts that aren't focused so much on harmony as they are on expression. 
"At first I didn't want to play sacred stuff because I didn't think people would like that," Zogheb said. "It's beautiful, and it all has to do with the appreciation of the art — people can appreciate the music even if some can't exactly relate to the lyrics.". 
WNYU is an effective outlet for challenging norms and systems, as seen through one of its staple shows from the '80s, "Crucial Chaos." Hosted by Steinhardt senior Megan Delsey, "Crucial Chaos" has been considered a standard in New York City punk music, as seen by various bands, like Breakdown, Underdog and Token Entry, that rose to prominence after their live acts on WNYU. "Crucial Chaos" is a legacy show, which is what WNYU calls programs that continue through generations, passed down from DJ to DJ.  
Delsey, who has been hosting the show since her sophomore year, focuses on the radicalism explored in the genre: anti-police, anti-capitalist and anti-homophobia. She noted that punk is a way to express anger against a system that continually rejects difference. It's also a way to take a stand and gain confidence in yourself.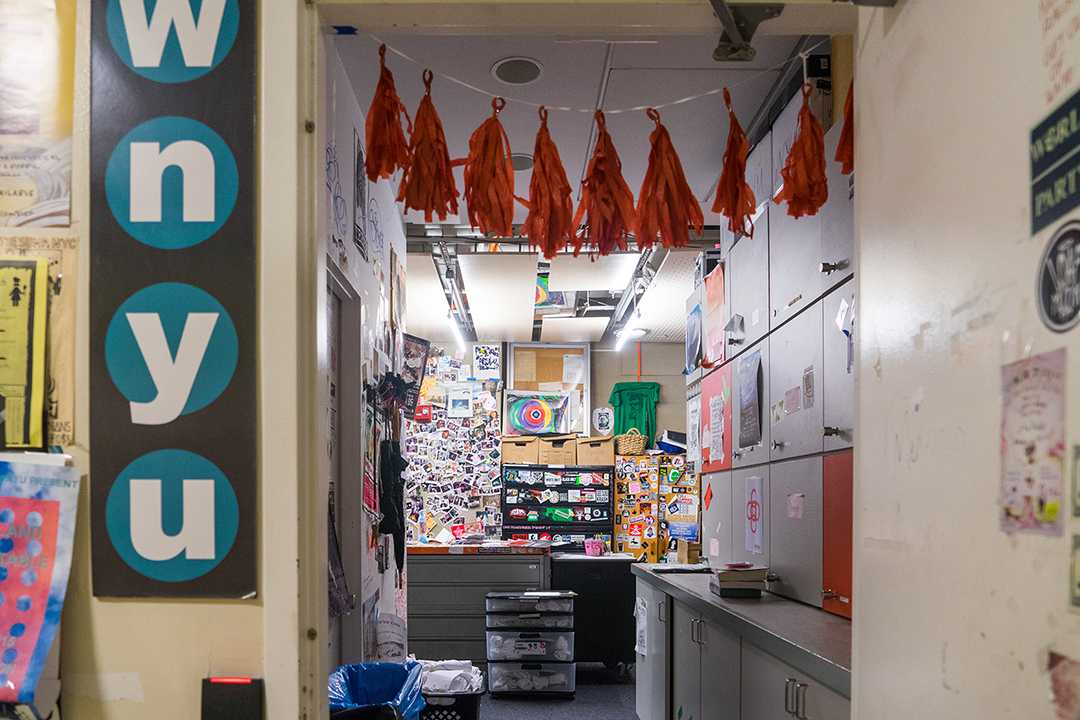 "I think when I first started I was really scared of being too hardcore," Delsey said. "I think that was my own thing being a woman and thinking 'oh, I need to be dainty and proper and not too out of the box.' Over time, I definitely [have] gotten over that, and I've become less scared to play more radical stuff that I was too scared to do in the beginning."
For the three of them, WNYU has not only affected how they view their preferred genres but also their understanding of how music can affect the individual. 
"College radio is meant to be educational, and I've realized that it is more than educational for its listeners — its educational for its creator," Zogheb said. "You learn so much, and you don't realize how much you learn until you start the show and you do it.
The diversity of shows on WNYU's roster depicts how even niche shows, like "Unfortunately, it was Paradise" and "Dissonance," can resonate with audiences. There is a core philosophy found in all three shows that promotes an essential feature of music: it serves as a platform that strives for insight into the emotional and social responsibilities of the psyche. 
A version of this article appeared in the Monday, Oct. 22 print edition. Email Jessica Xing at [email protected]s.com.