Tandon's Best Kept Secret: Free 3-D Printers and Tech Training at the Makerspace
Tandon's MakerSpace is open to all NYU students who are in the mood to create.
Those elusive Tandon kids. Do you ever get the feeling that they're hiding something over there in Brooklyn?  Well, they are. It turns out that the Tandon School of Engineering campus has a mysterious facility that many Manhattan students have no idea exists, and the best part is that it's free no matter what borough you hail from.
The Tandon MakerSpace, located at 6 MetroTech Center, is a prototyping lab open to all NYU students — offering access to many different sophisticated machines, trainings and workshops.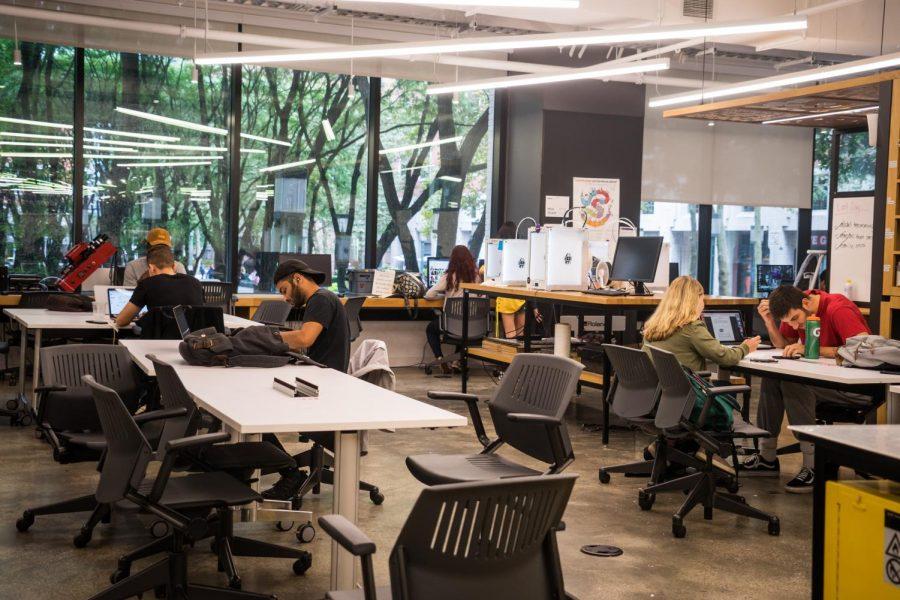 Alana Beyer
"The MakerSpace is basically a student-focused prototyping and co-working space," MakerSpace Manager and an Adjunct Professor of engineering and design at Tandon, Victoria Bill said. "We have like prototyping equipment, such as 3D printers, laser cutters, hand tools stations [and] soldering stations, but it's not just about the equipment; It's also about the training and sort of the resources that we provide. So we obviously train students to use the machines."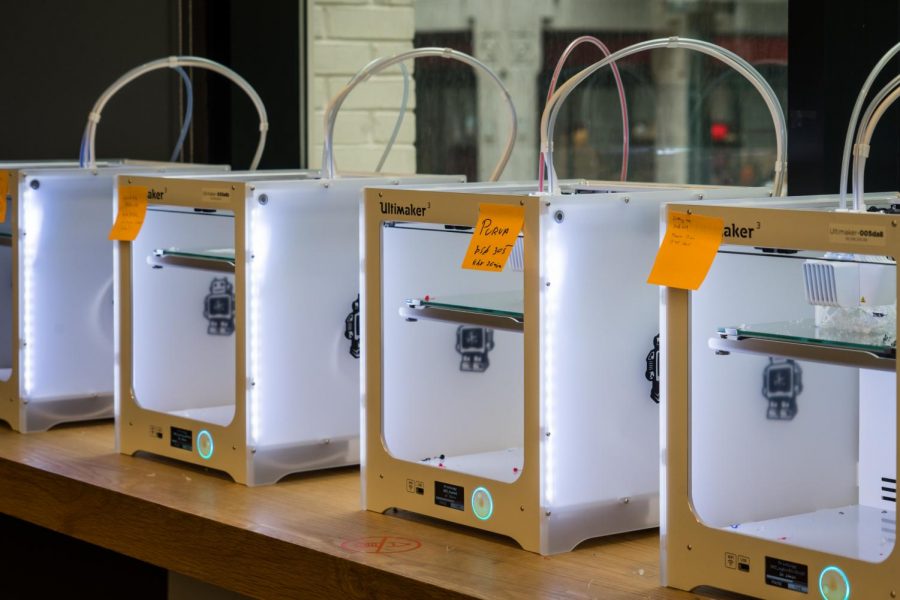 Alana Beyer
The types of machines at the MakerSpace cover a great range and include, to name a few, sewing and embroidery machines, machines to etch glass, cut wood and make circuit boards, a machine to make a mold of an item, a waterjet machine that uses water and abrasives to cut through materials like metal and a vinyl cutter — which students can use to make custom stickers. The space offers 3D printers of varying complexity, from basic ones for beginners to larger ones that are capable of more complicated projects.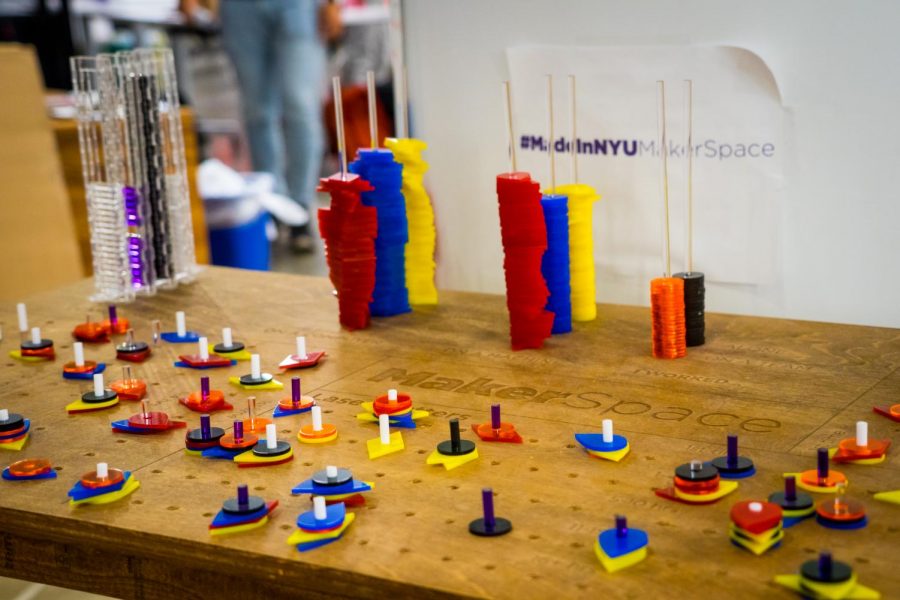 Alana Beyer
The MakerSpace offers many other resources to students beyond access to machines.The Design Lab is a part of the MakerSpace that focuses on student workshops on design and prototyping.
"Students not only have the opportunity to learn an advanced software or some design tools, but they can also maybe meet that person from industry," Bill said. "It can potentially lead to jobs and other things like that. We're trying to plan out all of our technical workshops."
In addition, the MakerSpace is also a great resource for students because it offers mentorship to help them craft their ideas and build their prototypes. For the average WSP student, the MakerSpace may seem a little intimidating, especially if they're not familiar with the machinery. However, Cole Kromer, a junior in Tandon, explained that the WSP students are equally welcome to experiment at MakerSpace, a place he enjoys spending his time at.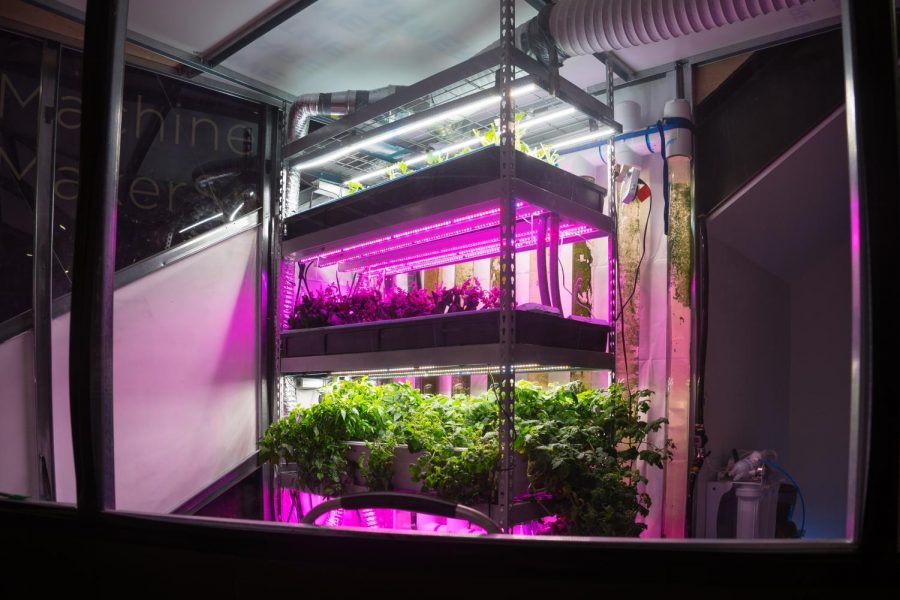 Alana Beyer
"It's a great place to learn how to use different high tech equipment even if you're not necessarily majoring in that," Kromer said. "But if you're still interested in learning how to do it, it's here and it's available and it's pretty easy. And it's fun."
Tandon sophomore Connie Zhou, who works at the MakerSpace, reiterated that more Manhattan students should make their way down to the facility.
"I think it's really helpful," Zhou said. "Not only can you just use it for class to make models or prototypes, you can also use it for yourself to build up your own skills and kind of just learn new things to make your own personal projects."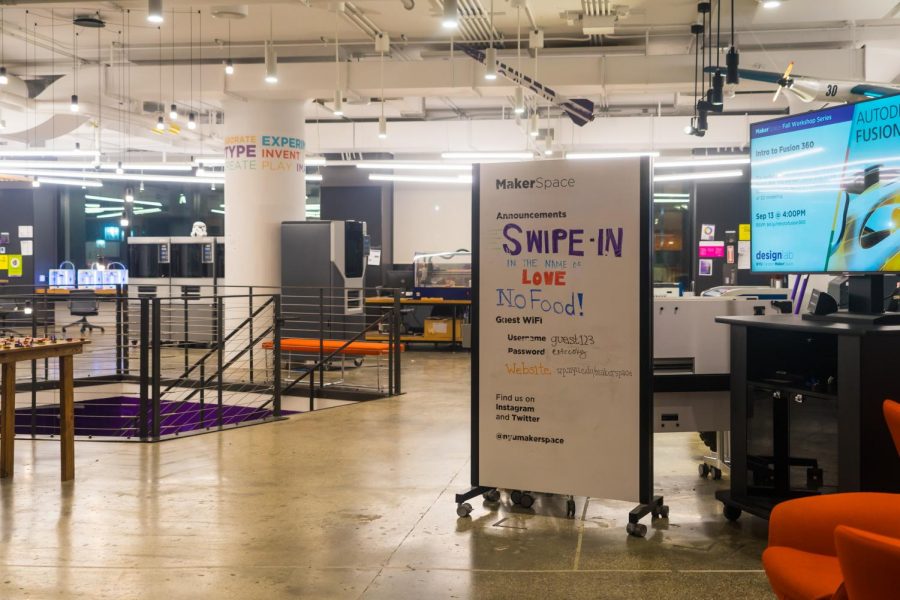 Alana Beyer
Email Faith Marnecheck at [email protected]