First Night Stories to Put Yours in Perspective
Don't sh-t the bed your first night at college.
The first night of college compares to a stew in a pressure cooker. It is a marinate of emotions, from happiness to sheer panic. The feeling is as murky, unwavering and unsure of the outcome as any experimental stew. The flavor is always a surprise. We hope it ends up tasting like what the recipe promised. The same goes for our first night — we've cooked up this idea of what it can and should be, just to have it play out completely different.
Reading any number of "What to expect your first night of college" articles will not prepare you for the hours following the goodbyes between you and your parents. Awkwardly unpacking in your new room, you try to calm down by remembering you have a roommate, who is at least one person to ensure you will not be lonely. Whether your first night is a heartfelt memory or one you survived, your first night of college will stay with you — no matter how hopeless you felt at the time.
For me, I'll always remember it with a smile on my face. After traveling from Istanbul, I embraced my parents a final time and wiped away anything that suggested I was a crybaby. I met my roommate, a super cool musician in Clive Davis. Interrupted by a floor meeting, our conversation left me excited for our potential friendship. The meeting was everything you'd expect — a circling of names, nationalities and some forced icebreakers. Rather than listening, many people planned their introduction, which would be easily forgotten anyways. As I waited to share, I thought of throwing in my classic joke: "I am from Turkey, and no, not the bird."
As we went around the circle, my roommate and I exchanged funny faces or raised our eyebrows at some of the ridiculous comments said. Minutes into the meeting, three guys apologetically walked in, knowing very well that they were late. One of the guys sat next to me and became the newest player in our eyebrow-lifting game.
After the meeting, my roommate, the three guys from my floor and I decided to commemorate our first night and newfound friendship by visiting the heart of NYU, Washington Square Park. We made a pit stop at Space Market to buy some drinks, and continued to find a grassy area near the arch. After talking for a bit, we ended our night by circling the fountain, considering the idea of jumping in and then commenting on how dirty it probably is.
It wasn't some wild night on the streets of New York, ending with my hair flying out a taxi window, you know, like in the movies. I didn't keep in touch with my roommate, who is now off on tour, or the two guys but, remember, your first friends don't always become your best friends. It's more likely that whatever semblance of a relationship you share will fade as the year goes on, a natural separation. It's not because they're bad people or you're boring or something dramatic like that, but because developing intimate and true friendships takes time and effort. That being said, every interaction — no matter how small — has the potential to create long-lasting relationships. I became close friends with the guy that sat next to me and joined our eyebrow game, I even visited him in Berlin when he was studying abroad. There is a serendipity of not knowing who you're going to meet just by striking up a random conversation or by just waving hello to someone while walking down the street.
Other students had simple, warm first nights like me. Some spent it entirely alone whereas a few put themselves straight in the action. Below, I had some of them tell their stories.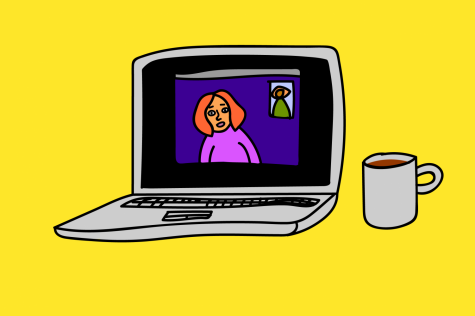 Illustration by Tina Zhou
Emily — CAS 2020
On my first night of my first year at NYU, my roommate — whom I had just met but was the only person at NYU who I knew in the slightest — told me that she was headed to a party. She couldn't bring guests, so I'd see her when the sun comes up. A little scared and very alone, I spent my first night giving my friends from home a tour of my dorm over FaceTime.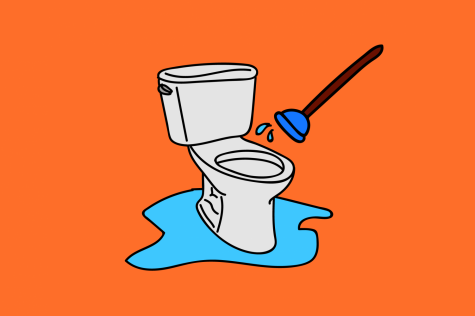 Illustration by Tina Zhou
Jenny — Steinhardt 2019
On my first night at NYU, my roommate and I clogged and overflowed our toilet, flooding the entire bathroom and common room. We ended up spending the entire night cleaning up with our RA.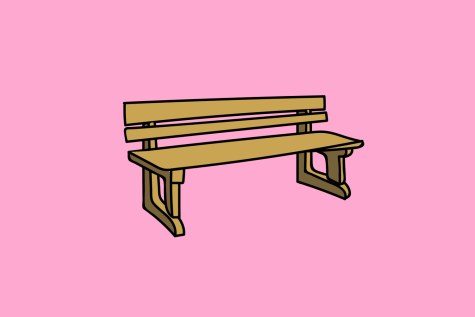 Illustration by Tina Zhou
Raul — CAS 2020
One of the problems with college is that there's always that chance you'll run into one of your hookups at the start of a new class or pass by last night's f-ck on campus. For Washington Square campus students, there's only one school that offers us a fine selection of students along with a release from this fear: Tandon. After some Welcome Week event, I coincidentally met a Tandon girl and, holy hell, was she beautiful. After a bit of successful flirting, we stepped out of whatever event we were at and headed to her dorm in Brooklyn under the pretense that I "was curious about the Brooklyn campus." As we crossed through Cadman Plaza Park, my intense desire to see the engineering school was overshadowed by a more primal form of lust as we found an open bench. After ensuring the coast was clear, we began to "connect." I'll leave the next steps vague and safe for the work environment, but will admit that after the next 10 minutes, mouths turned numb, knees became bruised and climaxes were reached. With the obvious goal of both members reached, excuses to end the night came flowing and soon enough I found myself alone and headed back to Manhattan with an empty subway card and no cash in my wallet. Grudgingly admitting defeat to the turnstiles and observant subway snark, I began the hour-long trek home across the Brooklyn bridge. Time flies when you're euphoric, and I found myself at my door quicker than expected. With a triumphant and boisterous return through the door, I was met by an overwhelming hail of congratulations from the roomies. All smiles and prideful, I crept under my covers and silently applauded myself for a fitting first night at college.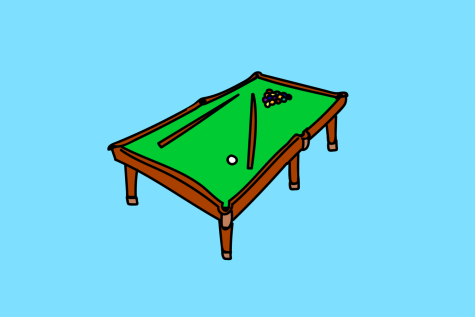 Illustration by Tina Zhou
Will — CAS 2020
Many of my high school friends also study at NYU, so we started this group chat called "North at NYU." North being our high school name (West Windsor Plainsboro High School North). We all met up to get food and made our way to the Third North basement to play a little pool. Passing the cue back and forth, we shared how each of our first days went. We were all glad that we had some familiar faces in this new college environment.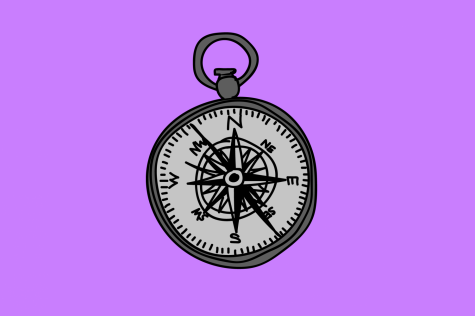 Illustration by Tina Zhou
Charles —Tisch 2020
For first time, I actually lived in a big city. My first night I got to meet a bunch of people — some I still kept in contact with, some I ended up not. You know that is a standard college experience. I remember sitting alone in my room — a time before I got comfortable with the party scene. I was about to turn on Netflix, but I told myself not to be an idiot and that I was now in college and in New York, so I decided to start exploring the city, getting to know it. I hit up one of my friends from high school who also goes to NYU and we walked all the way to Times Square from Third North. I think I had Joe's Pizza, too. I adapted my first night into what I was comfortable with.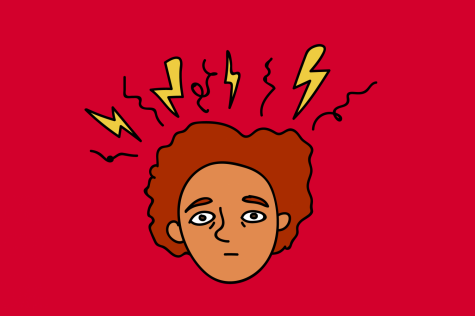 Illustration by Tina Zhou
Daniel CAS 2021
I think my first night at NYU could be described as freedom-induced stress. I was relieved that no one would tell me that it's dinner time or to tell me to take out the trash, but then again I was on my own for the first time in my life. It was also stressful when I had the realization that I'm alone in one of the biggest cities in the world. During your first year at NYU, you have grow up very fast, and, soon, you'll become self sufficient as you immerse yourself in your surroundings.
Whether you have a night by yourself or do something crazy with people you met only hours before, keep in mind that everyone has different first night stories and your first night doesn't have to set the tone for the rest of the year. So take a deep breath, dip your spoon in the experimental stew that has been brewing for years, and take a big gulp.  
Read more from UTA's "The City of Dreams and Disillusionments" Issue. Email Yasmin Gulec at [email protected].