Union Square: Prepare to Welcome a Tech Hub
Residents of Palladium and University Residence Hall will have a new 21-story neighbor in the coming years after the City Council greenlighted a tech hub to be built in between the two dorms.
The 240,000-square-foot Union Square Tech Training Center will be built on city-owned land at 124 E. 14th St., which was previously occupied by P.C. Richard & Son. Part of Mayor Bill de Blasio's "New York Works" initiative, the development will house workspaces for startups, a digital job training center, an event space and more.
These features are part of what makes CAS sophomore and Palladium resident Wendy Yang support the tech hub. A pre-med student herself, she believes the facility will serve a vital purpose in helping others interested in STEM receive the training and education they need to succeed in the industry.
"Normally, I would have reservations about giving developers more freedom to build around where I'm living and going to class, but changing the zoning laws is for a noble purpose," Yang said. "If the price of giving underserved populations an accessible and comprehensive STEM education — the same opportunities I had growing up as an aspiring physician — is taller buildings, I'm all for the tech center."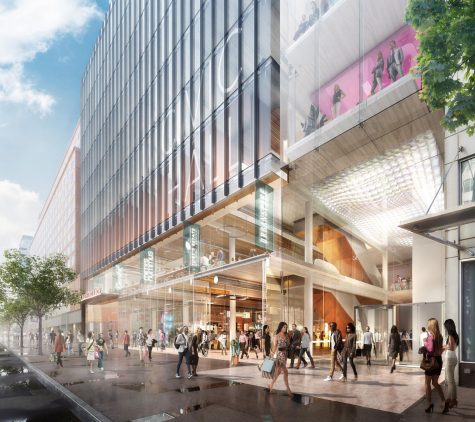 City Council member Carlina Rivera, whose district includes the center's location, said the tech hub will greatly benefit the community.
"This project will help give communities who are extremely underrepresented in the tech industry a once-in-a-lifetime chance to help close the tech education and hiring divide," Rivera said in a public statement released after the vote.
The statement listed several steps being taken to fend off the threat of overdevelopment, one of which included working toward "establishing a protective zoning measure in neighborhoods south of 14th Street that has proven to regulate commercial development."
But some community members are not convinced Rivera's efforts are enough. As it stands, without protective measures such as height limits and affordable housing provisions in place, the tech hub could accelerate commercial development in the area, spelling trouble for residents and historic sites nearby.
Andrew Berman, the executive director of the Greenwich Village Society for Historic Preservation, said the approval of the upzoning needed for the tech hub may encourage Silicon Alley to expand into the area.
"By doing this large commercial upzoning for the tech hub and basically saying we're going to locate this new center of the tech industry on the south side of 14th Street, we're signaling to the tech industry, 'Hey, picture this as your new home,'" Berman told WSN.
A version of this article appeared in the Sunday, Aug. 26 print edition. Email Sarah Jackson at [email protected].