A Quick Bite: Fay Da Bakery
The front of Fay Da Bakery sits unassuming, partially obscured by the West Fourth Street subway station at 321 Sixth Ave. It's a store easily missed if you're not intentionally looking for it, but nothing inside should be kept a secret. The bakery was founded in 1991 by Han Chou bringing recipes he learned as a baker in Taiwan to Manhattan. However, the bakery is not strictly Taiwanese.
"[Chou's] teacher was taught by American military personnel during World War II, bringing in Western influences into his bakery," Fay Da's website reads. Alongside pork buns and steamed lotus wraps sit cheesecakes, black forest cakes and even hotdogs.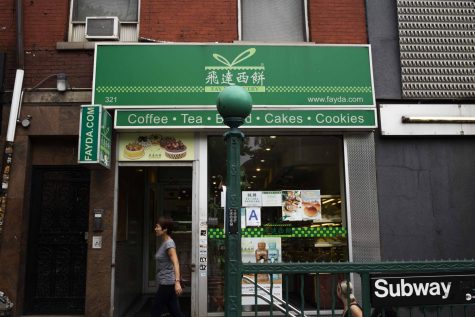 Inside, the vibe is casual. There's no seating, and it's mostly self-service aside from drinks and some cakes, making it the perfect place to grab a quick bite in between classes or if you need an extended break while marathon studying in the library. Even better, Fay Da has kept its prices extremely low, making it easy to put a meal together for just a few dollars, which is important when you're a full-time student trying to make ends meet.
The bakery itself is split into two sections. The first comprised of all the baked goods and steamed food, which you select by grabbing a tray and a set of tongs and picking out anything your heart desires. The baked goods are genuinely incredible. The dough is always fluffy and buttery, like in the Cream and Coconut Bun which biting into gives an explosion of rich, sweet cream and flaky bits of coconut all inside the deliciously light and airy bun. It serves a selection of sandwiches as well. However, they tend to be underwhelming.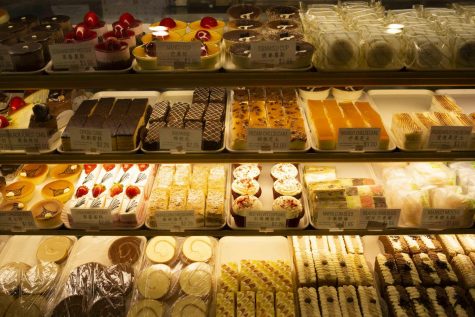 The shining stars of the selection, on the other hand, sit inside the foggy steamer cabinets. Perfectly round softball-sized steamed buns sit delicately on shelves inside. The Pork and Vegetable bun tears open easily, the insides spilling out in a thick, savory mess. The Custard Buns rip open just as eagerly, showing off their rich yellow centers which will fill your mouth with a yolky sweetness.
Don't miss out on the cakes, however. The cheesecakes are incredibly rich and creamy, each bite almost melting in your mouth. The bakery brings their own take on the New York classic with their mango and passionfruit flavors which add a refreshing sweetness to the decadent cake.
Throughout the entire menu of goodies, the western influence in the recipes is clear; and yet its still been able to maintain a level of authenticity to the food. Fay Da is one of the most convenient and affordable places around campus to find actually good tasting food, perfect for a student on the go.
A version of this article appeared in the Sunday, Aug. 26 print edition. Email Scott Hogan at [email protected]