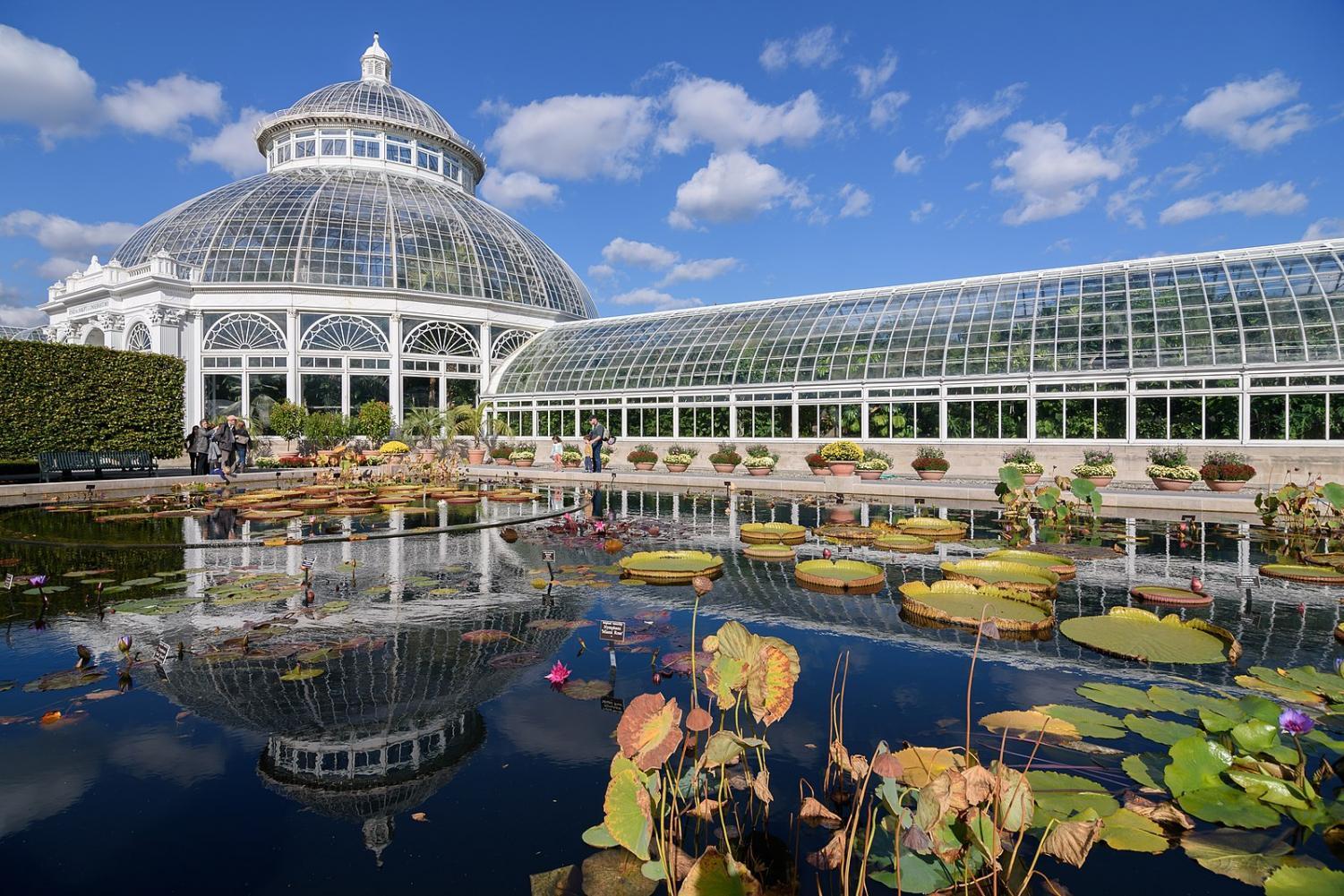 While every day should be Earth Day, April 22 is dedicated to raising awareness of environmental issues and celebrating the wonderful planet we call home. Join in on the festivities during one of these fun, outdoor New York City events.
Wave Hill
Wave Hill is a 28-acre public garden that overlooks Hudson River and Palisades in the Bronx. In addition to the Garden Highlights Walk, an hour-long tour showing the seasonal highlights around the garden, and a walking tour exploring its historical legacy and cultural elements, Wave Hill will host Earth Day Weekend. You can participate in a birdhouse-making workshop and get down with nature by meditating in the gardens. At the craft stations, you can sculpt miniature gardens using clay, which will be planted in the communal gratitude garden. Most of the events are free, and you can get a free reusable tote with any $50 purchase at the gift shop.
New York Botanical Garden
The New York Botanical Garden, also located in the Bronx, is holding a special Earth Day Celebration at the end of its annual Orchid Show and invites guests to engage in the field of  natural science through lively events. Guests are welcome to talk to scientists and have the opportunity to take a laboratory tour to explore botanical technology — examining plants, fungi and algae at their most essential levels. You can watch a short animated film about organisms, explore an enormous collection of herbarium specimens and grasp the evidence of spring's existence using science tools. On the other hand, the Orchid Show is still on, giving you the chance to immerse in the world of thousands of stunning and so-called dramatically displayed orchids.
Earth Day 5K Green Tour
Meet other earth lovers at the Earth Day 5K Green Tour. The tour is going to move from site to site around the city, featuring places and activities including a living green wall, a Broadway theater that's going green, a solar energy tutorial and an upcycling planting activity with sustainable beauty brand Innisfree. Ancolie, an eco-concious eatery based in Greenwich Village, will provide free lunch.
Cleanup at Soundview Park
If you're really into environmental protection, Bronx River Alliance and United by Blue are collaborating to organize a volunteer event on April 21 at 9 a.m. for a cleanup at Soundview Park, a 205-acre park that provides not only the stunning views of Bronx River and East River but also a crucial wildlife environment. St. James Park is calling together volunteers to have a day of tree care, park cleanup, recycling projects on April 21 as well.
These events are a great way to actively learn more about our environment. They will hopefully will inspire you to continue preserving the world.
Email Sherry Yan at [email protected]