Social Media Is Dying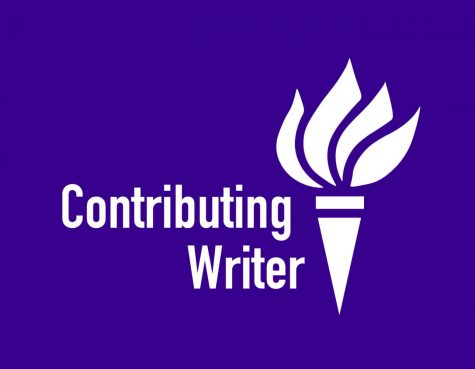 I opened a Facebook account when I was 13 years old, following the dictated terms of service because my dad refused to let me break any rules. At around the same time, my family also moved back to my parents' native country of Poland after having lived in California for most of my life, along with a three year stint in Switzerland. Facebook was a tool that allowed me to effortlessly stay connected with all the classmates I had met in the different states and countries I had lived in. Unfortunately, I stopped actively using Facebook ever since I started college because I realized that it's ugly, dysfunctional and it doesn't actually do what I had initially used it for: allow me to keep up with my friends. Social media platforms like Facebook have shifted away from the principles that they were founded on: connectivity and social interaction in the digital sphere.
Instead, thanks to algorithms, Facebook has turned into a messy collection of memes, food videos, articles and posts that my friends have liked but not posted themselves. Most significantly, I can't seem to ever be able to scroll through my newsfeed without every post being a video someone else has liked or commented on. Facebook has slowly strayed from its initial brand promise of being a social media site into something I never signed up for.
Facebook recently started actively investing in video production and distribution, which is separate from its live video content. In August 2017, Facebook launched its Watch feature which hosts an ever-growing selection of original programming. The company projects to spend about $1 billion on video content in 2018. Yet, it claims this investment is a way to jump-start programming, and eventually it counts on the platform becoming essentially self-sustained. It has been widely pointed out that this is only a fraction of Netflix's or HBO's 2018 budget  –– about $6 billion and $2.5 billion respectively  ––  but it's a staggering amount of money for a website that started out as a platform on which people shared photos of vacations and angsty rants.
The term social media has become outdated, and this applies to most other social platforms too, such as Snapchat, which are more focused on ad-revenue than improving interactions within the app. Nothing about Facebook, in its current iteration, is social because the company has an increasing interest in video which has led to a drastic change in the focus of the platform. The so-called social media is now a complete misnomer because interactions between people are evidently no longer these companies' focus; they are preoccupied by investments and ad-revenue. Although Facebook is striving to reform its algorithm to prioritize friends' and families' posts again, it's too little, too late.
Facebook is facing an identity crisis that puts the consumer in an unenviable position. It is annoying  –– to say the least  ––  that over the past few years I've lost a perfectly decent social experience and gained a seemingly half-finished streaming site that lives somewhere between YouTube and television. As Facebook and other platforms slowly move away from social content and toward curated video with uncertainty, I feel a bit confused because we are stuck in the middle of an environment in which digital video, streaming, social media and television are converging, making the term social media irrelevant. And until the day that Facebook decides what it wants to be and fixes its interface, you can find me on Twitter.
Opinions expressed on the editorial pages are not necessarily those of WSN, and our publication of opinions is not an endorsement of them.
Email Alex Pienkowski at [email protected].