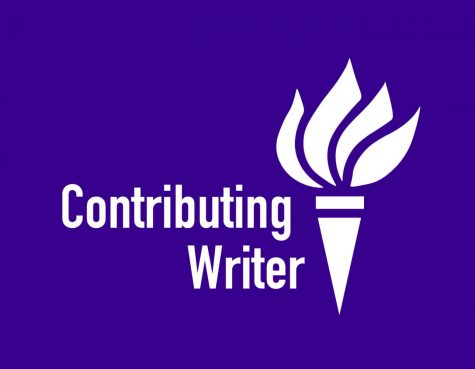 To release Liberal Studies from the custody of College of Arts and Science was among suggestions advanced during the Student Senate Council meeting on Feb. 8. However, the validity of this idea is questionable. While LS fosters an individual teaching approach and covers a large scope of literary works, its curriculum hardly provides any practical knowledge. Will our familiarity with the ancient Mesopotamian legislation or the Homeric epic tradition earn us daily bread? I doubt it. LS should not become its own school because it is not yet a well developed program.
Introduced in 1971, LS used to be a second-chance program for young people whose academic level didn't meet the university's requirements but who were determined to succeed. According to the former LS Dean Fred Schwarzbach, it still is the case for some students but not for all admitted to LS. The general criteria used to decide who will benefit from the LS program seems arbitrary and undetermined. Schwarzbach asserted that "One thing we're looking for is a student that's really going to thrive in that environment with small classes and intensive advising and close contact with faculty."
In other words, LS is an exploration program that allows undecided students to spend two years reflecting on their future career path. By the end of their sophomore year, they can either internally transfer to one of the eight schools within NYU or pursue a major in Global Liberal Studies. The LS Core Program aims to develop students' general knowledge, critical thinking, writing and communication skills, while the bachelor's degree in GLS is interdisciplinary, including courses that include world literature, history, philosophy, art and science. All in all, LS encompasses courses equivalent to those taught in CAS and doesn't seem to have much to distinguish it from the faculty part of which it currently is.
I remember talking to students who had already determined their majors prior to applying for NYU but landed in LS — just as I did. They expressed indignation at this administrative decision taken without their consent. Not only were they bothered by the impossibility of studying what they wanted starting from the freshman year but they were also wondering if they weren't intelligent enough to be placed in the school of their choice. However, their confusion only lasted for a few weeks, for most of those who became LS students by obligation later became accustomed to the program and grew to like their courses.
The reason LS is unknown and confusing to many lies in a lack of advertising for the program. Before turning LS into a separate school independent from CAS, NYU should consider breaking through the stigma surrounding it. LS should better define its specialty in order to increase the number of students who would willingly apply to it and choose it over CAS. LS needs to first develop as a program before it can become a school.
A version of this appeared in the Tuesday, Feb. 20 print edition. Email Dasha Zagurskaya at [email protected].