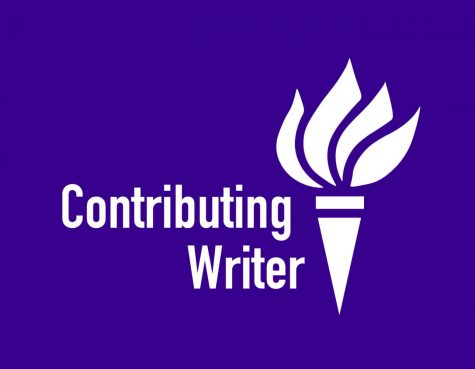 Happy Hallmark's favorite and most profitable holiday — otherwise known as Valentine's Day. Today, love must be felt in the air, transforming the world around us and painting it red and pink. However, it seems like advertising companies are more interested in the feast of profit from special Valentine's Day offers available to their customers than the targeted lovers themselves. Millennials are holding phones over holding hands and use emojis to divulge their deepest emotions toward their significant others. In fact, the way we perceive relationships and romance has changed because of the intrusion of technology and dating apps such as Tinder.
This app has taken over our dating lives since its launch in September 2012. Last year, Tinder estimated its reach to be 46 million users with 10 million of those active daily. The majority know how Tinder works: the newly registered users are asked to provide a short bio and location, after which they can upload pictures of themselves and view other users' profiles. They can either swipe right if they like the other user or swipe left if they don't. So, what part of this system is destructive for modern romance? The relationship that Tinder establishes between its users is somewhat dehumanizing. Tinder imitates a trip to the supermarket. Customers go into produce section to see the variety and pick their perfect fruit or vegetable without any branding or advertising assistance. In return, we agree to play the same role in someone else's eyes and accept this consumer-product dialectic.
Moreover, as opposed to a real-life exchange where two people get to know each other prior to deciding if they want to match, Tinder matches are made based on appearances. While swiping through profiles, users mainly evaluate how physically attractive the person on-screen seems to be, but in person a variety of factors contribute to their essence. Tinder draws our attention to the self and devalues the two-sidedness of a relationship. It is hard to deny that seeing the phrase "It's a Match!" suddenly pop up on our screens makes us feel better about ourselves even if we don't plan to meet with the other person outside of the cybersphere. Finding out how many people share an initial attraction to us is thrilling, and it serves social validation and a self-esteem booster. An average Tinder user spends over an hour on the app per day. Clearly we don't limit ourselves to a couple of swipes but keep swiping until strangers' faces sweep past us like in a carousel.
However, online dating apps rarely lead to something meaningful. In my personal experience, only one match out of 937 resulted in a relationship. Delete this app and forget about it because it is a waste of time. Go outside and breathe in some fresh winter air instead of wondering if you'll match with that person you swiped right on.
Opinions expressed on the editorial pages are not necessarily those of WSN, and our publication of opinions is not an endorsement of them.
Email Dasha Zagurskaya at [email protected].