Globes' Misguided Genre Bending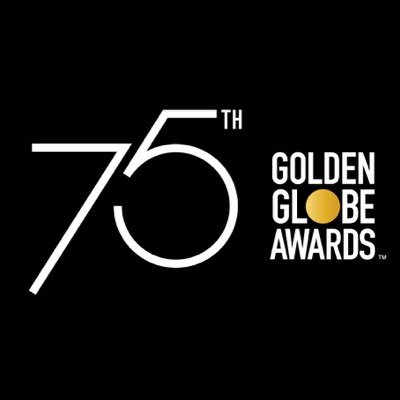 Films about women are not comedies. Or at least, they aren't just limited to the comedy genre. Women can serve up more than laughs and eye candy.
Forced to address the recent sexual assault allegations that have taken down Hollywood powerhouses, the Golden Globes set the tone for this year's awards season earlier this month through championing films where women take the lead — "Lady Bird," "Three Billboards Outside Ebbing, Missouri," "The Shape of Water," "The Post" and "I, Tonya" — all of which received nominations and wins in major categories.
But like Natalie Portman pointed out when she announced the "all-male nominees" for Best Director, some of these nominations feel arbitrary and have the need to meet an unspoken quota, especially evident in how the Hollywood Foreign Press Association chooses its nominees and winners. To be more specific, the lack of logic was demonstrated in the association's choice to nominate "Lady Bird" as a comedy and "Three Billboards" as a drama.
It is not unprecedented for the Globes to nominate dramas as comedies in order to maintain its ratio of nominees. In 2015, "The Martian," a science-fiction survival film starring Matt Damon, was put in the comedy category and met by confusion. However, given the nature of "Lady Bird" and "Three Billboards" in particular, their designated categories seem to speak to attitudes in Hollywood that still have room for change. 
"Lady Bird" is inarguably the more groundbreaking film, not only in how it approaches its subject matter –– the coming-of-age of a teenage girl, Lady Bird (Saoirse Ronan), and her relationship with her mother (Laurie Metcalf) — but also the fact that it is written and directed by a woman, Greta Gerwig. It was the only nomination with a female writer and director.
It's honest in ways films rarely are — you cannot help but love even its most unlikeable characters, and even its most lighthearted moments feel profound. It treats its young female protagonist seriously, though her motivations and actions are misguided at times. It is funny but it's realistic and poignant and heartfelt, too.
Despite this, Gerwig lost Best Screenplay to "Three Billboards," and she wasn't even nominated for 'Best Director." McDonagh's film also features a female protagonist (Frances McDormand), a mother hoping to bring attention to the unsolved murder of her daughter. But unlike "Lady Bird," "Three Billboards" was advertised largely as a black comedy.
Sure, there are some heartfelt moments when the film redeems a racist cop and McDormand delivers some powerful speeches, but the way in which the film treats McDormand does not always make sense. Her motivations towards the end of the film are relatively unclear, and she does a lot of things — like kicking children in the groin — that don't actually make her seem like an empowered woman. The film barely even ventures to explore McDormand's relationship with her daughter, offering only a short flashback to the day of the murder. In fact, its comedic elements outshine its dramatic.
However, the Globes indicated a clear favorite. McDonagh's film, a supposed drama, though tone-deaf and dragging at times, received more nominations and wins than Gerwig's comedy.
And I haven't even mentioned the Golden Globes's lack of progress in terms of race. "Get Out," a similarly masterful thriller about American racism, was also nominated as a comedy. Its leading actor, Daniel Kaluuya, a black man, was snubbed when James Franco — who admitted to soliciting sex from an underaged girl in 2014 — won Best Actor for his imitation of Tommy Wiseau. The awards also completely snubbed woman of color Dee Rees' "Mudbound," which she wrote and directed.
The Golden Globes seemed to stand on the precipice of progress, but the progress it boasts is far from equal. The coming-of-age film "Lady Bird," similar in many ways to the 2014 Best Drama winner "Boyhood," except  its protagonist is female, is tagged a comedy, while McDonagh's farce is marked a drama. After last year's post #OscarsSoWhite turnaround, Hollywood seems to be back to celebrating white male mediocrity in the same subtle ways it has for decades. With any luck, the Oscars might surprise us with another "Moonlight" moment and start taking stories about women and minorities seriously.
A version of this article appeared in the Monday, Jan. 22 print edition. Email Natalie Whalen at [email protected]