Staff Recs: Best Original Holiday Songs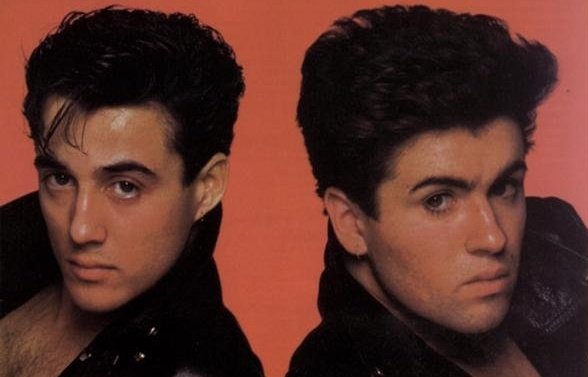 "Last Christmas" by Wham! is without a doubt the be-all, end-all of holiday music. Now, before you disagree, I'm not talking about the Glee Cast version, Taylor Swift's rendition, Ariana Grande's cover or any of the sort (I literally could not find the end of the list of covers as I scrolled through search results for this song on Spotify). No, I mean the iconic '80s duo, George Michael and Andrew Ridgeley — of "Wake Me Up Before You Go-Go" fame — singing wistfully of what could have been. Every other recording of this song is disappointing and cheap, because nothing comes close to the emotion that Michael puts into this song. "Tell me baby, do you recognize me? Well, it's been a year, it doesn't surprise me." So much and yet so little is revealed about this long-lost winter fling. It's perfect, bittersweet and a song that I never get tired of listening to.
— Jordan Reynolds, Arts Editor
Before you start reading this please open up your Spotify account and start listening to "White Winter Hymnal" by Fleet Foxes. I will wait … okay, now that we have it playing let me tell you why this is the best song for the holidays. First of all, it is not about violent acts committed against grandmothers by reindeers or mothers kissing Santa. When asked about the meaning of the song, the lead singer of the band, Robin Pecknold, said it is fairly meaningless. However, people have theories about what the song actually means. "And Michael, you would fall and turn the white snow red as strawberries in the summertime": is that blood? Are people dying? Many people think that the song is about either the French or Russian Revolution, while others say that it is, in fact, not that complicated and is about a small child dropping his red scarf on the snow while walking. Whether the song is about a revolution or a winter scene really does not matter because the melodies and harmonies of this song are so relaxing and peaceful. It is the perfect song to listen to while you drink a delicious cup of your favorite hot beverage while you sit next to the window and watch the snow fall from under your warm blanket. Make sure to listen to covers by Pentatonix and my favorite, Birdy. This will be your Christmas anthem.
— Yasmin Gulec, Dining Editor
The holiday music masterpiece "Santa Baby" was written by Joan Javits and Philip Springer in 1953. Former nightclub performer Eartha Kitt sang on the original track, and her sultry voice only advances the seductive lyrics. In the song, she requests lavish gifts from Santa, including a fur coat, convertible and yacht, justifying her wishes by painting herself as a "good girl" throughout the year. This comes off as ironic because, in using her seduction as a tactic to get gifts, Kitt is anything but good. She is wrapping Santa right around her ring finger and I am totally here for it.
— Tyler Crews, Deputy Sports Editor
"Mistletoe" by Justin Bieber is a Christmas music staple up there with the Christmas King   himself, Michael Buble. If Buble is Santa, Bieber is Mrs. Claus. "Mistletoe" was a jam when his Christmas album came out, and if you disagree you're just lying to yourself. It is the most beautiful time of the year when you're listening to "Mistletoe." Relive those quintessential middle school years with this song and let them go down in history with Mariah Carey's "All I Want For Christmas Is You." Nothing says it's the holidays like a prepubescent Canadian boy.
— Anna Letson, Multimedia Editor
The Kinks have a Christmas song? That's right. It's called "Father Christmas" and it's not the kind of holiday tune you'd expect to hear on Christmas Eve at your grandparents' house. Released in 1977, the song is more of a punk protest anthem than a typical jolly old St. Nick ballad. Starting off on a deceptively subdued and peaceful note, "Father Christmas" quickly bursts into heavy guitar riffs and loud, raw percussion. It's essentially the "Die Hard" of holiday songs and will fill you with enough energy to survive this season of wintry nights and eggnog overdoses.
— Daniella Nichinson, Film Editor
"Grandma Got Run Over by a Reindeer" is possibly the most underrated holiday song. What a tune — what a movie! Seriously though, the creativity that went into this song isn't given enough credit. If you celebrate Christmas, you probably always imagined Santa and his reindeers landing on your roof, shimmying down the chimney, munching on some cookies and then going about his way. But you'd never think Santa could screw up so badly that he'd run over your poor grandma, did you? This holiday season, instead of listening to all three zillion versions of "Last Christmas," add "Grandma Got Run Over By A Reindeer" to your playlist and turn the speaker up.
— Natasha Roy, Assistant Managing Editor
What better way to kick off the holidays than with a track from Lord Yeezy himself? "Christmas in Harlem" is Kanye's ode to Christmastime, with a title that pays homage to Run-DMC's quintessential "Christmas in Hollis." Here one can find Kanye rapping about all the essentials: hot chocolate, eggnog and Christmas trees, all while maintaining his signature flow. Backing up Kanye is a full cast of heavy hitters. With amazing vocals from Teyana Taylor and additional verses from the likes of Cyhi the Prynce, Pusha T, Big Sean and Cam'ron, this track is packed to the brim with talent. Hit-Boy wraps it all together with his signature production. This festive feast for the ears is criminally underrated and a perfect addition to nearly any yuletide playlist.
— Connor Gatesman, Music Editor
Email the arts desk at [email protected].