Gossip Girl Spots IRL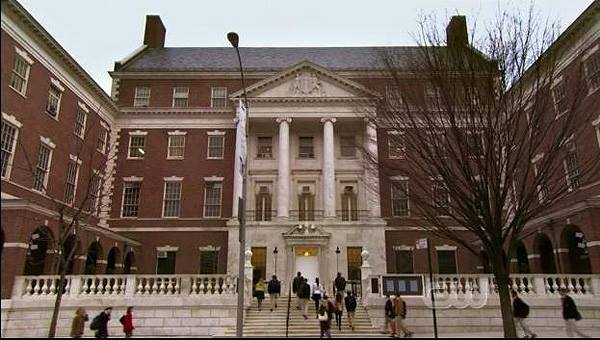 Hey there, Upper East Siders. Gossip Girl here, and have I got a treat for you. I've rounded up a list of Serena van der Woodsen and Blair Waldorf's favorite spots in the city so you can find where the drama blew up and secrets went down.
The opening scene of "Gossip Girl" kicks off among the chaos of Grand Central Terminal. Located in Midtown on 42nd Street, this train station has been featured in countless movies and television shows. Serena makes her first appearance here, marking her return to Manhattan after a mysterious year away at boarding school.
Serena and her best friend Blair were the queens of Constance Billard School. The Museum of the City of New York was used for school scenes, since its outside patio is the perfect setting for high school students to spread gossip. The museum is located on Fifth Avenue and East 104th Street, facing Central Park. When Blair wasn't leading her minions around school, they were eating yogurt on the steps of the Metropolitan Museum of Art, which can be found 20 blocks south of the school's filming location, on Fifth Avenue and 82nd Street.
In the first season, The New York Palace Hotel was home not only to the van der Woodsen family, but also to the Basses, owners of the hotel. The real-life hotel holds the same name and was a frequent location of filming for "Gossip Girl." The front courtyard was used as the backdrop to awkward encounters between Nate and Dan, and the hotel's bar was where Serena and Nate had sex for the first time. From extravagant parties to pure betrayal, the Palace was a central point of drama throughout the series.
Serena's family later moves to their penthouse after the first season, which was filmed at Milan Condominiums, located at 300 E. 55th St. While the van der Woodsen penthouse was the site of cocktail parties galore, I doubt the current occupant will let a stranger up for a drink.
Speaking of drinks, The Empire Hotel was where Chuck could often be found sipping scotch. After he buys the hotel, the Empire becomes Chuck's baby and the source of many business-related issues. Located on West 63rd Street, The Empire is a hotspot for "Gossip Girl" fans. Their bar offers themed cocktails with names like "Lonely Boy," "I'm Chuck Bass" and "XOXO."
"Gossip Girl" filmed at countless bars and restaurants around the city, all of which you can visit yourself. Eat at Dan and Vanessa's favorite Ukrainian place, Veselka, or Gramercy Tavern, Blair's all-time favorite restaurant. The Russian Tea Room is where Georgina chatted up Poppy the scammer, and Butter was the location of Blair's season one power struggle.
Lastly, we can't forget the fact that Dan, Blair and Vanessa attended NYU — or some alternative reality of NYU. The dorm they lived in was called Ehrlich Residence Hall, which some believe was the show's equivalent to Rubin. However, none of these dorm or school scenes were actually filmed at the university, which is pretty obvious to most NYU students who have watched the show. I mean — they had communal bathrooms, for crying out loud.
Despite the lack of real-life NYU scenes, "Gossip Girl" utilized Manhattan like no other television show. If you choose to check out any of these filming places, don't forget to take pictures — you might end up capturing something juicy.
A version of this article appeared in the Monday, Nov. 13 print edition. Email Natalie Chinn at [email protected]