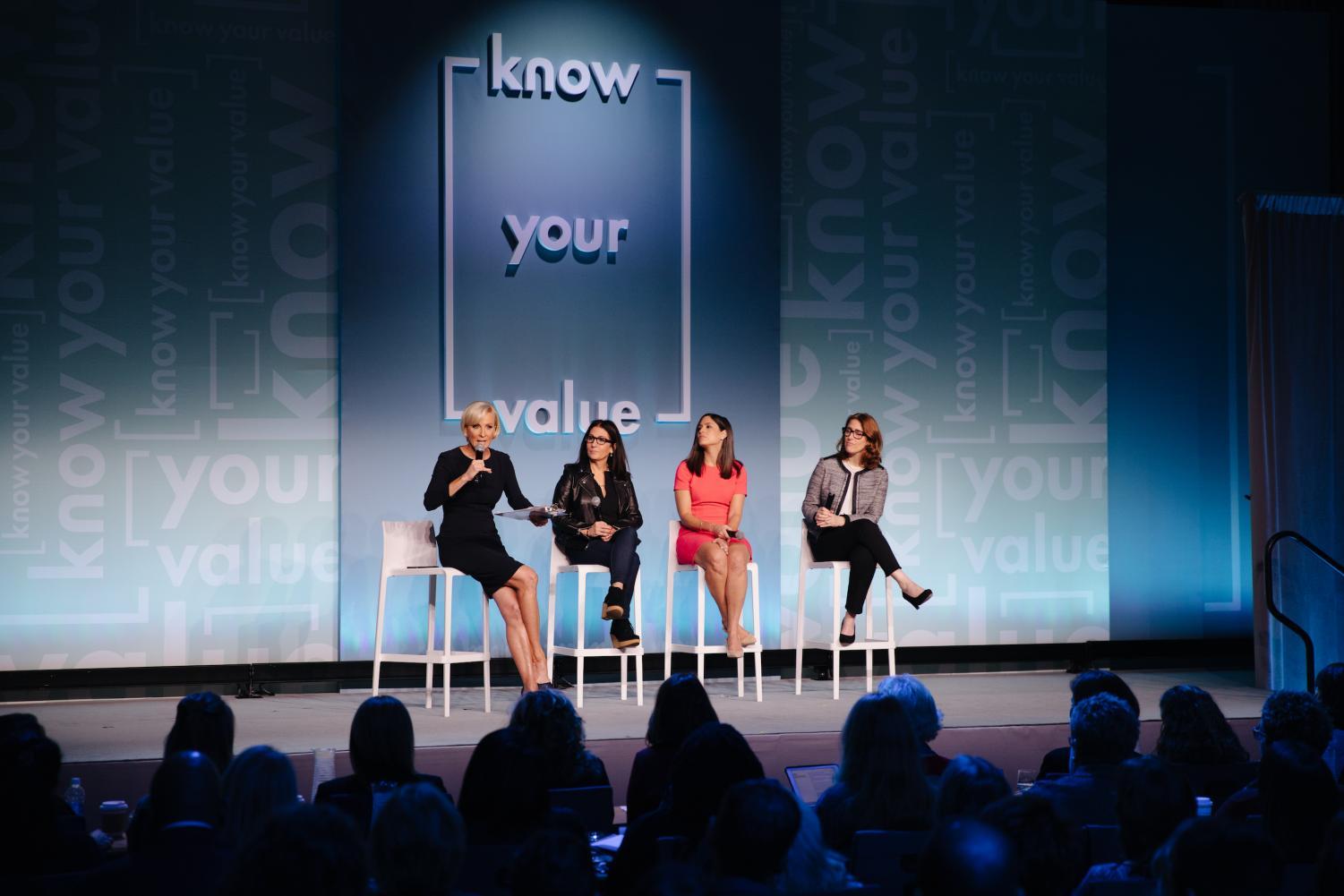 Women from around the country attended the Know Your Value Conference on Oct. 30 in New York City. The conference, led by Mika Brzezinski, co-host of MSNBC's "Morning Joe," gathered a group of powerful female leaders to discuss the importance of self-confidence, knowledge and composure for working women. Sarah Jessica Parker, Instyle Magazine's editor-in-chief Laura Brown, media mogul Martha Stewart and many more shared their work experiences and tips for female empowerment in their personal lives and the workplace.
The Know Your Value movement started six years ago as Brzezinski struggled to find her own value in her career.
"I had a salary dispute with my co-host when the show started 10 years ago," Brzezinksi said in an interview with WSN. "And I made so many mistakes when it came to going in there and speaking for myself: unprepared, apologetic, self-deprecating, no sense of what my value [was]."
Brzezinski decided to document her mistakes in hopes of preventing others from replicating them. She authored the New York Times bestseller, "Knowing Your Value," which sparked an incredible response from women around the country, and from that the Know Your Value movement was born.
"A lot of my advice begins with basics — how do you shake hands; how do you make eye connection," Brzezinski said. "I literally have tips on how to use your actual voices, the voice that you speak with. My voice is great isn't it? But I've been working on it for 20 years."
And she has definitely mastered it. Her dynamic voice, strong posture and professional appearance each add to her power — and, quite honestly, can be a little intimidating until you realize that beneath that underlying power is a sincere warmth, familiarity and commitment to help others grow.
Daniela Pierre-Bravo, a producer at NBC Universal and Brzezinski's co-author of the upcoming "Knowing Your Value: The Millennial Challenge," also appeared onstage with Brzezinski during the conference. Pierre-Bravo shared her tips specifically for young women making their way through the workplace and is a firm believer in hard work.
"Being scrappy gets you places, and a lot of it is psychological," Pierre-Bravo said in an interview with WSN. "It is just a matter of gaining clarity, finding that clarification in yourself is the first step."
Finding a place can be a difficult thing to do for any woman, young or old. But Brzezinski and Pierre-Bravo, with their poise and power, make believing in female empowerment possible.
Email Alex York at [email protected]