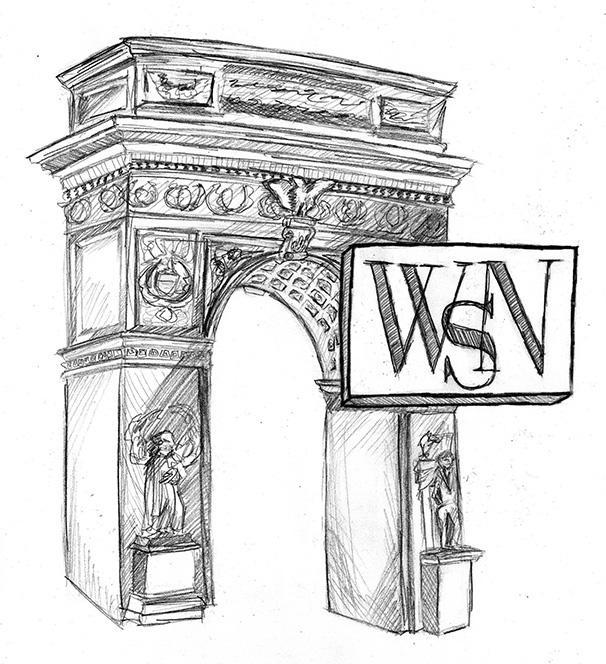 On the afternoon of Oct. 26, supporters of the Union of Clerical, Administrative and Technical Staff Local 3882 gathered outside of Elmer Holmes Bobst Library to protest NYU's handling of negotiations for a new collective bargaining agreement. Based on UCATS' side of the issue, NYU has not been very cooperative with the union's request for reasonable pay increases and other rights. NYU should be more transparent with negotiations and consider accommodating UCATS' needs.
The NYU clerical and technical staff are hardworking members that provide the university with essential services. UCATS's mission is simple, to improve its workers' rights. It bargains with NYU on behalf of its members to obtain living wages, affordable healthcare, job security and pensions. The importance of this representation should not be understated. UCATS has been fighting for NYU clerical and technical staff since 1979 and has since continuously pushed NYU to provide its staff with these basic working rights.
UCATS members are the backbone of many campus institutions, from libraries to resource centers — all of which we rely on daily. They are the people we look to when we find ourselves searching for books or reserving event spaces. Yet, though their roles are paramount in students' life on campus, most exchanges between students and these staff members are short and insignificant compared to connections made with professors. It is entirely reasonable for the hard working staff members of UCATS to be treated just as any other staff members. They deserve adequately paid parental leave, flexible schedules, a reasonable contracts and many more rights. Considering how heavy of an influence these members have in the lives of students, there should be a support for the union members from the student body as well. Without them, we would not be able to be as comfortable as we are in campus, bringing into question what reason would we have not to support them.
Even if disagreements are present, NYU should at least open its doors to conversations and respond in a timely manner, rather than failing to comply with the union's demands. There needs to be better communication between NYU and UCATS, as well as greater flexibility from the university in listening to its employees' terms.
Email the WSN Editorial Board at [email protected]