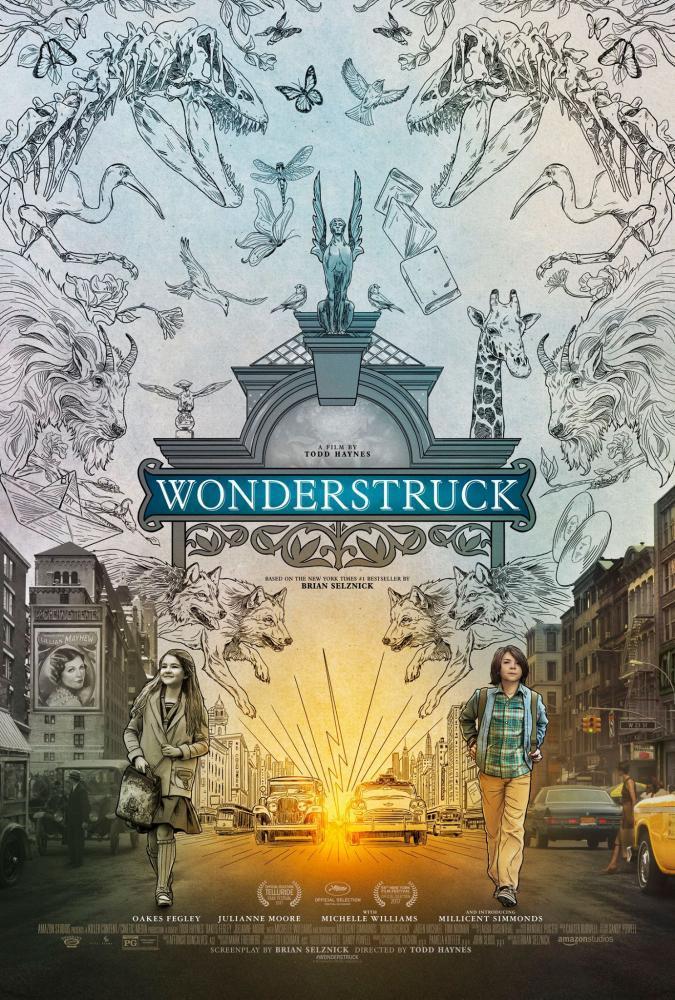 Todd Haynes first made waves in the cinema sphere back in the '90s for his variety of unconventional yet powerful films. Since then, he has worked on many projects, all with an array of individual themes and genres. Ranging from "Far From Heaven" to "I'm Not There" to his critically acclaimed "Carol," Haynes has managed to touch audiences on all fronts and emotions. His most recent endeavor, "Wonderstruck," does the same. The film stars Julianne Moore, Michelle Williams, Oakes Fegley and Millicent Simmonds, who all give great if  occasionally uneven performances which the movie makes up for with striking imagery and a wonderful script.
"Wonderstruck" is based on the children's book of the same name, penned by Brian Selznick. Selznick's "The Invention of Hugo Cabret" led to an adaptation by Martin Scorsese titled "Hugo" in 2011, but the two films starkly contrast each other. "Wonderstruck" contains heart and is filled with surprise and intrigue, but perhaps most importantly, it has some genuinely touching moments, something that was seriously lacking in "Hugo."
This heartfelt film connects two stories through a somewhat corny and at moments stilted but well-intentioned plot. The majority of "Wonderstruck" follows Ben (Fegley), a 12-year-old boy who recently lost his mother in a car accident and shortly thereafter loses his hearing during a lightning storm. His curiosity about artifacts and outer space labels him an outcast, but leads him on an adventure to find his father and escape from the daunting pain of the loss of his mother.
His story is intercut with a black-and-white tale of a young deaf girl named Rose (Simmonds) in the late 1920s, who is belittled and ignored by her parents and longs to escape to New York City. Although it is a hearing world, she is determined and unafraid of the dangers of the big, bad city. The sequences that take place in black-and-white are completely silent, only employing music to represent Rose's experiences.
The two stories parallel each other in the enchanted land of New York City, connecting beautifully and unexpectedly at the end with a tear-jerking turn of events. One of the standout parts of "Wonderstruck" is the incredible score. It forces the audience into the shoes of both main characters, who are navigating life in silence. Despite obvious moments of uncertainty when it comes to the direction of the film, "Wonderstruck" successfully tells a story of tragedy, curiosity, love and adventure. Haynes' film captivates the audience by showing Ben and Rose's adventure in a visually refreshing way that provides excitement and intrigue, similar to the experiences of both protagonists.
"Wonderstruck" opens in theaters on Friday, Oct. 20.
Email Sophie Bennett at [email protected].