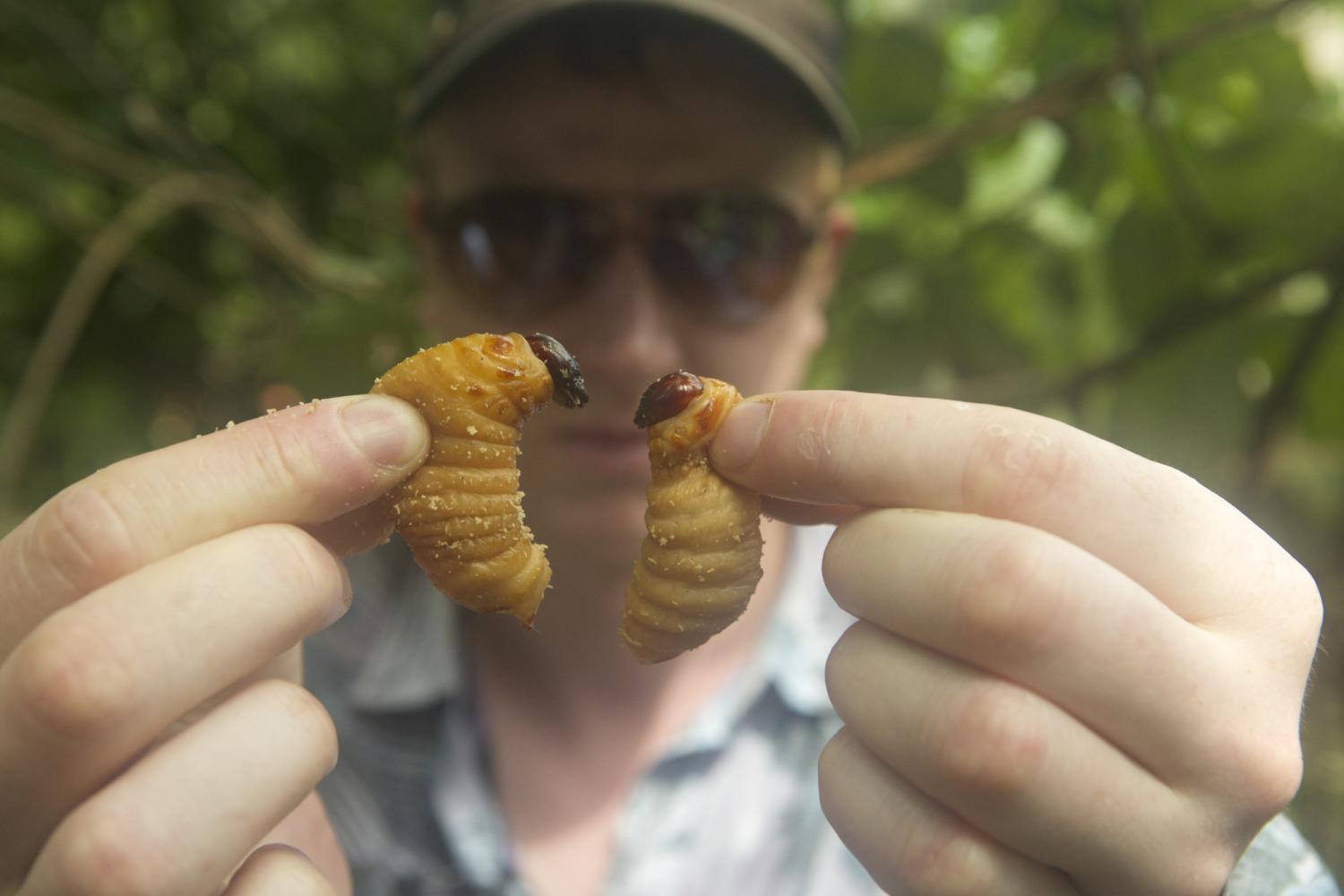 "Bugs" opens with a grave warning of an impending humanitarian crisis: by 2050, the world's population will have reached nine billion. According to the United Nations Food and Agriculture Organization, food production will have to increase by a staggering 70 percent to cope with our bulging numbers. "Bugs" challenges the unsus- tainability of the world's food consumption patterns and exposes viewers to the appeal of the edible insect movement.
The documentary's subjects, Ben Reade and Josh Evans, recognize the importance of insects to humans in the near future. They travel the globe to learn how different cultures incorporate insects into their cuisines. Their aim is to present insects not as disgusting creatures un t for consumption, but as sources of protein that are as delectable as any meat.
As long as an insect has grown naturally, it is fair game for Reade and Evans, who have no inhibitions concerning bugs and are only too curious to try new ones. Viewers may occasionally find some scenes of insect consumption disconcerting — seeing the bulbous body of a queen termite constantly expand and contract is particularly unsettling — but not unbearable. Through Reade and Evans' insights and their genuine enthusiasm, the scenes are enlightening and even enticing to the prospect of bugs as a food source.
Reade and Evans work at Nordic Food Lab, a nonprofit in Copenhagen, co-founded by renowned Danish chef Rene Redzepi as a space in which people with different food backgrounds can collaborate and experiment using unconventional ingredients, with sustainability as the end goal. The two import bugs into their kitchen and prepare them for taste testers using standard cooking techniques. Their hope is to show that insects can substitute almost any protein in both nutrient count and palatability. All one needs is curiosity and an open mind.
Reade and Evans are ambitious, but not disconnected from reality. They understand that insects on their own cannot resolve the problem of food scarcity and that people's consumption patterns are what pose a major threat. People currently consume far more protein than necessary; food distribution patterns leave some countries with excess food and others with scarcity. In order to nd a sustainable solution to the food epidemic, we need to start asking different questions.
However, it is vital that we don't lose sight of the poor labor conditions in which bugs are primed for consumption. While in an unnamed African country, Reade and Evans visit a cricket farm whose lights are bright enough to blind the boys who work the night shifts. Traumatized, they highlight this experience because they do not want to glamorize this process and contribute to a scheme causes human misery.
After watching "Bugs," viewers may not just walk out with a new perception of insects, but perhaps of food in its entirety. The film's main function is to suggest that the audience reconsider the meaning of food sustainability and whether the issue lies in the amount of food supplied or in its distribution.
"Bugs" opens at the Film Forum at 209 W. Houston St. on Wednesday, Sept. 27.
A version of this article appeared in the Monday, Sept. 25 print edition.
Email Ali Hassan at [email protected]