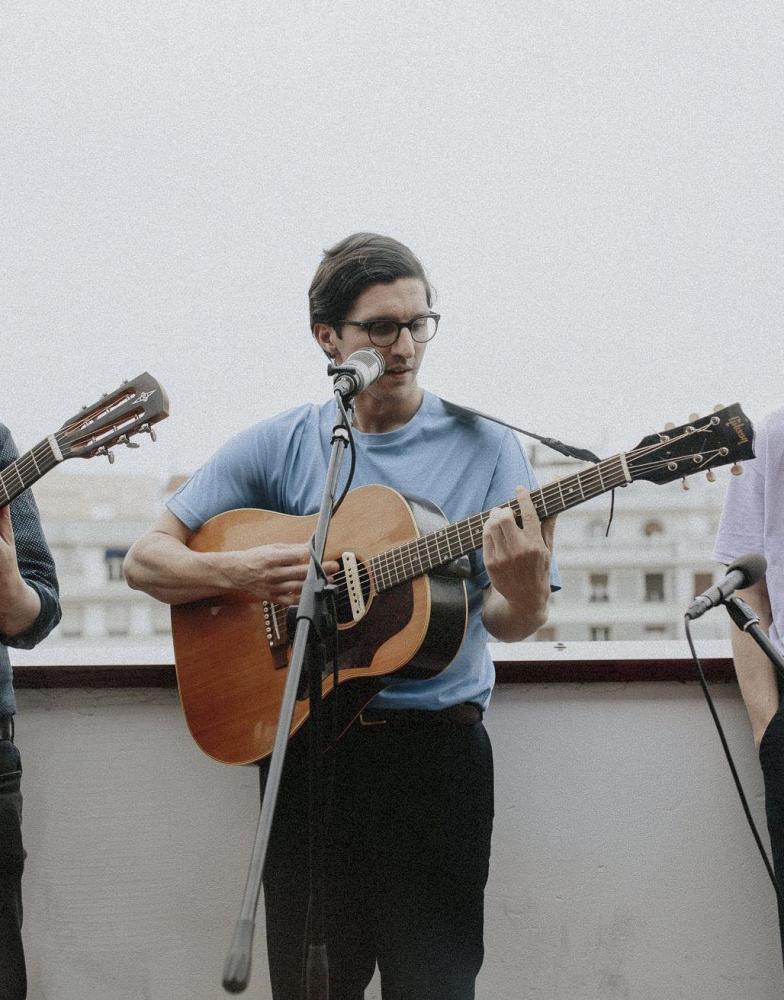 U.K. indie pop rock/folk act, Dan Croll, performed at The Brooklyn Bazaar Sept. 7 and displayed his folk meets electronica style. Born in Newcastle-under-Lyme, England, Croll moved to Liverpool when he was 18 and continued to pursue his love of music.
While in Liverpool, Croll at- tended the Liverpool Institute of Performing Arts, where he won the national Songwriter of the Year Award from the Musicians' Benevolent Fund and had the opportunity to play one-on-one with Sir Paul McCartney, the founder of the school.
"It was a good experience. It is an all boy school and I was lucky enough to get picked to play with him," Croll said.
Croll's music has been described as a mix between Paul Simon and Prince. He says his goal is to become as popular and mainstream as possible, but in an indie kind of way.
"The main thing for me is I wanted to do pop," Croll said. "I want to be in the commercial world and be played on the radio. I want as many people to hear my music as possible. At the same time I want to come out of a left field — kind of alternative, just so that it's more organic than what is in the Top 20."
Croll was on a hot streak when his album "Sweet Disarray" was released in 2014. His single "From Nowhere" charted in the Top 20, but unfortunately that wasn't enough through the eyes of his record label. They parted ways and Croll had to start from square one. It took him three years to put out his next project, "Emerging Adulthood," which was released this past July.
"It's a tough industry," Croll said. "In the U.K. and in the States, Disarray charted high, but not in the Top 10, so I got the chop from my record label. I kind of was on my own for two years. I struggled a lot mentally. You have to be part of the machine to reach the masses. After a couple of years of trying to re-gather trust and motivation, I found some brilliant people, who I started with back in the day, and started to grow into this fabulous record label."
He is now touring behind "Adulthood," but says this album is very different. When he put together "Disarray," he and his friends were very fresh to the process. He felt the pressure to deliver.
"We just finished university, but we were all very new to putting together a music project," Croll said. "We were obviously very broke. We begged and borrowed equipment and found a location to record it for dirt-cheap. It was a bit of a learning curve. For the second album, I wanted to try the exact opposite. We went from doing a DIY project to a more clinical process."
You can find Dan Croll's new album "Adulthood" on all major streaming services, and as a digital download through iTunes.
A version of this article appeared in the Monday, Sept. 11 print edition. Email Robert Frezza at [email protected]