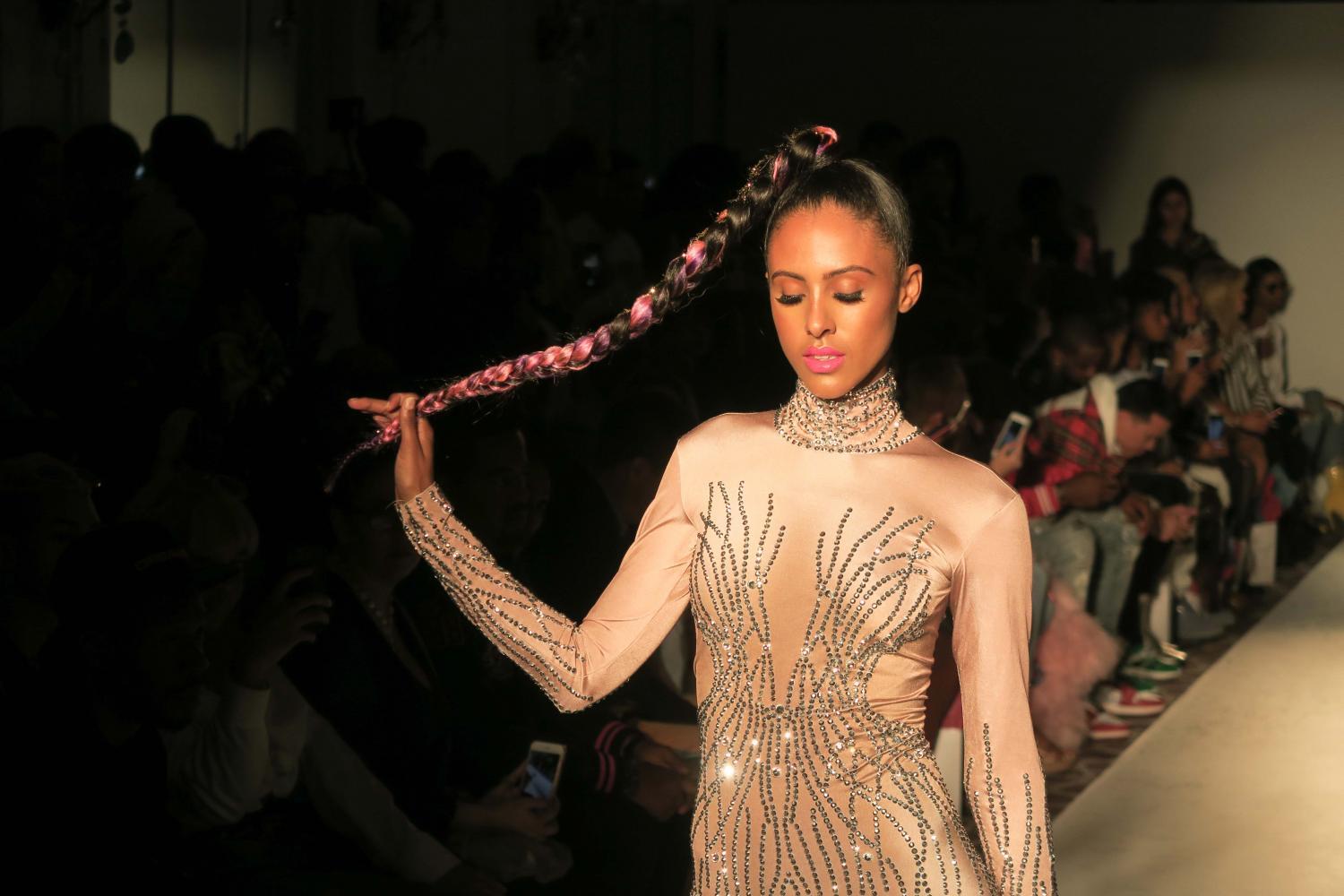 Known for glitz and glamour, the Angel Brinks Spring/Summer 2018 fashion show lived up to its expectations. With a full house decked out in sequins and bodysuits, attendees, including Remy Ma, Yandy Smith and Farrah Abraham, were excited to see the newest from the designer.
As the lights went down, the 20th Century Fox movie introduction played, cuing the opening of the show. Despite the choppy cuts in the music, the models showed off the collection which consisted mainly of Brinks's signature bodysuits and dresses.
One of the unique looks of the night was a jumpsuit with palazzo pants and silver sequins covering only what was necessary. Another standout look was a floor-length silver embellished black dress, with a ruffled skirt piece that attached at the waist and came down to the floor at the back. With metal accessories, the dress stood out from the other looks which dominated the runway.
With each model styled with a braid interwoven with various colors in their hair, the collection included a few out of place looks. The brightly coloured, transparent vinyl raincoats with unicorn and superhero patches had a slight kitsch appeal when compared with the sequinned bodysuits and floor-length dresses.
From classy to kitsch this collection carried a range of different looks and styles. The collection stayed true to Brinks's style as a designer and her brand. The former "Basketball Wives: LA" star closed the show with her two kids, Amani and Azari.
Email Asha Ruparell at [email protected]