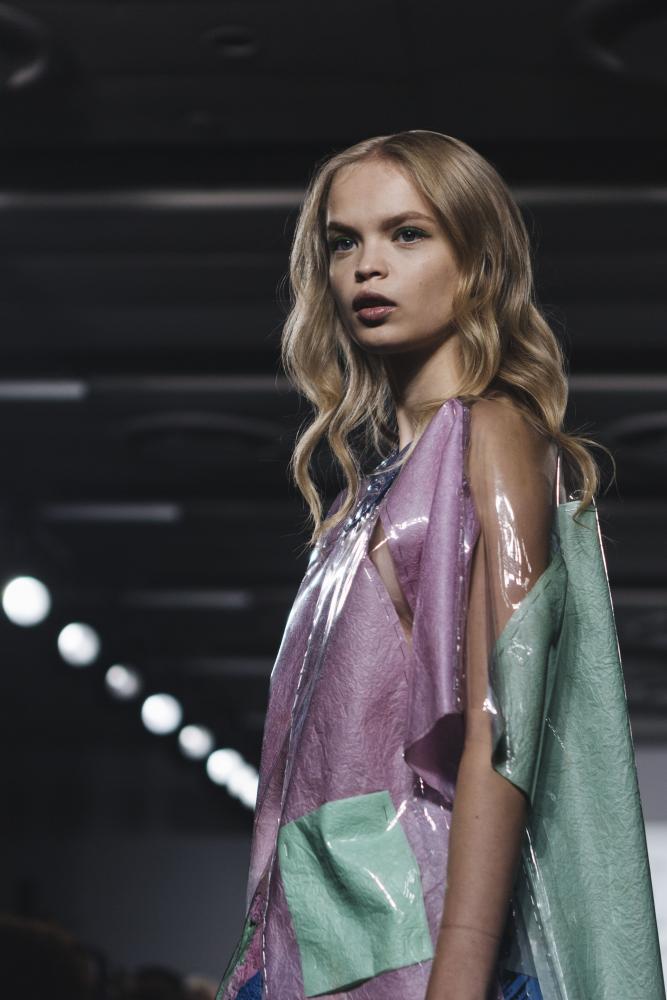 New York Fashion Week welcomed a new contender to the sustainable fashion game this season. Sechs Element's debut line featured six mini-collections, each from separate global designers — a move they believe cements their founding principles that eco-friendly fashion has the variety and character to benefit the fashion industry, as well as the planet. Its inclusion in this season's shows is a part of NYFW: First Stage, a platform for international designers to showcase their collections at NYFW, whether it be for the first time or in hopes of boosting their North American audience.
Each collection in the show featured the designer's own distinct form and execution, blended together through earthy color palettes and floral imagery. Despite the underlying cohesion of the overall line, no two designers' collections could be mistakenly grouped.
While designer Apoorva Gupta stuck to neutrals with varying colorful embellishments, Finnish designer Cen Si utilized bright spring greens and yellows. In addition, the opposition in texture across the full line distinguishes each smaller collection. Savannah College of Art Design graduate Jiaren Du showcased eco-friendly vinyl raincoats. The juxtaposition of Du's opaque flowers and the translucent fabric highlights the innocence and age of nature — when man is gone nature remains.
Creator Chenhui Zhang drifted from the metaphorical approach and tried for something more recognizable. Her office wear pieces featured a series of high fashion pantsuits for the modern women, with notable allusions to 90s activewear.
As Sechs Element continues to advocate for environmentally-friendly style, this season's looks prove that sustainable fashion is possible — only time will tell if the industry is listening.
Email Alyssa Kelly at [email protected]