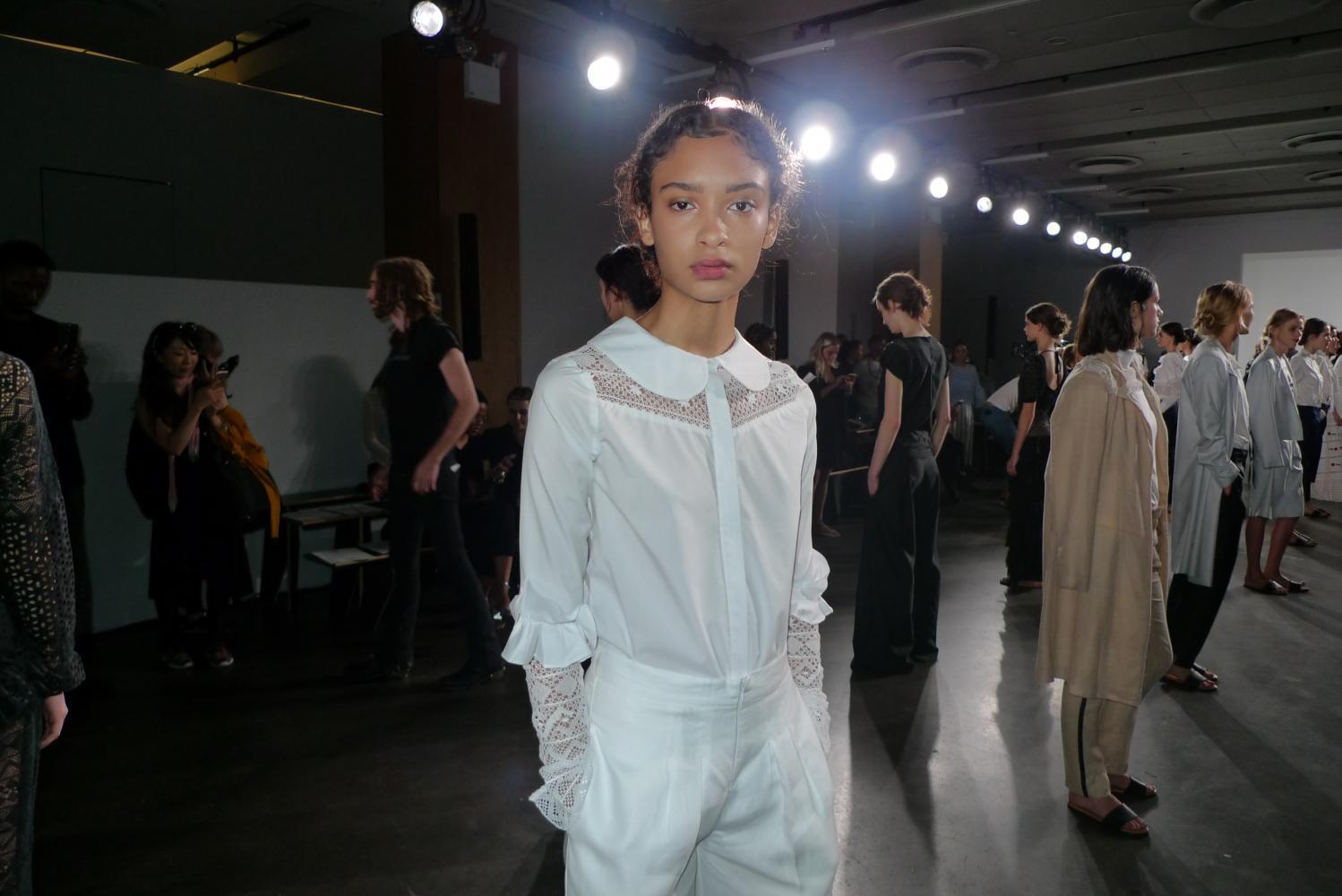 A simple, monochromatic color palette can come across as dull, but Kasuni Rathnasuriya's KUR Spring/Summer 2018 collection proved otherwise. Inspired by the 300-year-old traditional craft of Beeralu, Rathnasuriya's collection merged the gap between formality and simplicity, and highlighted the conformability of femininity through combinations of intricate white blouses and bottoms.
Rathnasuriya successfully took on the fusion of street style and sophisticated dressing through discrete details — most notably ruffles — and patterns such as the bee, ladybug and butterfly. The embroidered patterns on the white blouses not only embodied a sense of modernity, but they also wove in eccentricity to the collection. Some of the most distinguished pieces included a short sleeve bee shirt, a round neck, long dress, a tiered ruffle skirt, tuxedo pants and statement collars.
When asked what her favorite piece of the collection was, Rathnasuriya chose one of the feminine looks.
"I love the fully lace shirt with the white bow skirt," Rathnasuriya said. "It's simple and minimalistic."
The simple white lighting all around the Gallery at the Dream Downtown provided the ideal backdrop for KUR's contemporary collection. To further the modernized look, every model wore black leather slides and kept the makeup natural. Skin makeup was sheer with a hint of gold eyeshadow and highlight on the cheeks. To spice up the urban look, the models wore dark purple, matte lipstick.
Rathnasuriya's collection killed two birds with one stone — it kept the chic vibe while  conveying the message that simplicity can be dressed both up and down. Without a doubt, KUR justified the well-known saying "Simplicity is key."
Email Jenny Kim at [email protected]