Flu Shot-Free Professor Fired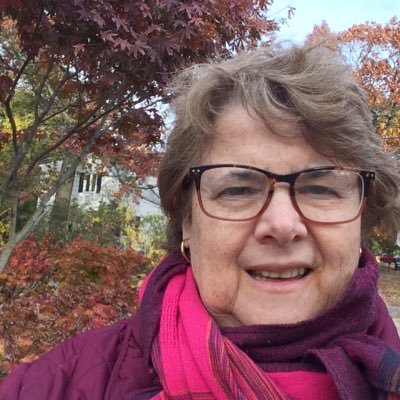 NYU School of Medicine psychiatry professor Leonore Tiefer was recently fired — for not receiving her annual flu shot.
In Tiefer's termination letter, she was told that since the School of Medicine had not received evidence of her influenza vaccination, her faculty appointment would be terminated effective immediately.
Tiefer has her own private practice and is not exclusively involved with the university, so even though — according to Tiefer — doctors at Langone had the option to wear a mask instead of being immunized with the annual flu shot, she assumed that the policy did not apply to her since she is not a Langone employee.
"The mandatory flu vaccine policy at the NYUSOM is new this year — last year and before, there was an option to wear a mask," Tiefer said. "Something changed this year — I don't know what it is because the science around the vaccine hasn't changed. [It's] some new and excessively heavy-handed administrative initiative for some reason. I am a psychologist in private practice and have no patient contact at NYU so I did not regard the policy as applying to me."
Tiefer said that the shot would have had little to no effect, so she made the decision to forgo it. To her dismay, many of her NYU faculty privileges were stripped without notice.
"I also know that the effectiveness of the flu shot is fairly low — it's not a big-deal vaccine like polio or measles," Tiefer said. "I was extremely surprised when my NYU email [address], library access and web page were suddenly and without warning taken down."
Chief Epidemiologist at NYU Langone Michael Phillips said that the influenza shot is an important immunization and that it is a principle goal to be vaccinated as health care providers because patient safety is paramount in a medical setting. Phillips explained that such a policy should be enforced to ensure both the patient and the doctor are safe.
"Influenza is more than just a cold — it is a highly contagious disease that causes serious illness in close to 50,000 Americans each year — and in some cases, death," Phillips said. "Certain individuals are particularly vulnerable to influenza, including patients — both those that are hospitalized as well as those in the ambulatory setting, particularly with compromised immune systems. As a healthcare provider, ensuring patient safety is our principal goal."
Phillips also said that exemptions can be made if proper documentation is shown. He said that those who refuse to be immunized are to be educated about the importance of shots, and that anyone who still chooses to not abide by the standards is subject to disciplinary action.
"For employees seeking a non-medical or a non-religious personal exemption, we do everything possible to educate them about the safety and efficacy of the flu vaccine and its critical role in protecting them and protecting their patients," Phillips said. "If an employee continues to refuse a flu shot, he or she can be subject to disciplinary action, including an unpaid leave of absence. We wish to be respectful of our employees — but must remain steadfast in our commitment to protect our patients."
A version of this article appeared in the Monday, May 1 print edition.
Email Htoo Min at [email protected]