NYU Law Spearheads Dialogue on Inequality and Race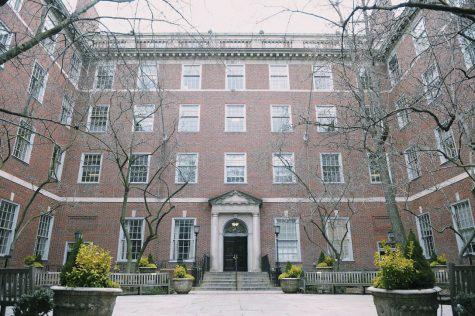 NYU Law opened the Center on Race, Inequality and the Law on Feb. 27 to provide NYU community members a space to engage in discussions, lectures and panels and apply to scholarships related to race, inequality and leadership.
As well as providing a physical space in NYU Law's Wolf Hall, the center hosts programs including an annual lecture series named after late NYU professor and civil rights attorney Derrick Bell.
Despite being an NYU Law initiative, the center will offer programming for both undergraduate and graduate students as well as faculty. The center eventually plans to expand by offering scholarships and fellowships while also focus on student leadership.
Professor of Clinical Law Tony Thompson has been named the director for the new center, and he said that the support from the NYU community has been overwhelming thus far.
"In the 21 years I've been at this law school, we've seen the greatest outpouring of wanting to be involved," Thompson said. "To give an example, from the launch event we had over 1,200 RSVPs. I have gotten literally hundreds of emails a day, and I have gotten dozens of phone calls from alums and students saying they want to find ways to get involved."
Thompson said that during his time as a law professor, he has noticed that the influence of race on secondary education has often been an afterthought. Thompson believes this center could have a national impact and affect the current dialogue around legal education. He feels it is important for students to take action in this political time.
"I think that participation in the activities, volunteering [and] dialogue amongst themselves means there's a range of things that students can do to both to help the center itself, but most importantly to be well-versed in what the issues are and the challenges ahead," Thompson said. "One of the most dangerous things we're seeing is a new kind of insensitivity around issues of gender, race, ethnicity and equality and I think continuing in student forums and having dialogues [and] educating yourself is very very important at this point of time in our history."
CAS Dean Gabrielle Starr, who is a member of the university's Equity, Diversity and Inclusion task force, said that Thompson's work on equality is critical and that the center highlights the importance of justice at NYU.
"Professor Thompson is a leading figure in work on equality," Starr said. "His commitment to incarcerated individuals and their families has proven to help change the lives of many."
Starr also said that the center is indicative of the university's position in local and national leadership for justice.
NYU Law junior Kayla Vinson said that the center is an important step forward for NYU's law school, and the conversations the center will hold are timely ones. She thinks the importance of race and inequality is embedded in the American legal system and these biases must be remedied.
"The law school curriculum rarely elevates these issues to a level that reflects how pervasive they are in the law," Vinson said. "That is why I think the center is so important. It will center race and inequality in its conversations and in its work. We can't address the inequalities unless we face them head on."
A version of this article appeared in the Monday, March 6 print edition.
Email Arushi Sahay at [email protected].