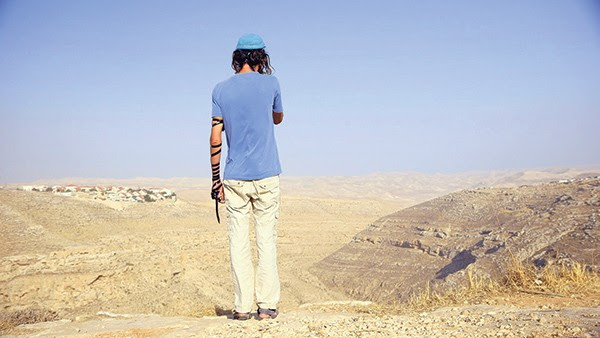 NYU professor Shimon Dotan's new documentary, "The Settlers," has arrived at an eerily appropriate time in global politics. The film provides viewers with an in-depth look into the history and motives driving Israeli settlement expansion in the West Bank. Our current presidential administration's relationship with Israel aside, Israel's recent approval of the creation of a new settlement for the first time in years and its intent to formally annex the land the settlement will be built on make the film highly topical.
"The Settlers" is excellent viewing both for those familiar with the controversy surrounding Israel and those who have no background at all. In 105 minutes, Dotan provides a comprehensive history of Israeli settlements that is otherwise only available in vast volumes of history books. The periodization begins with the 1967 Six-Day War and ends in 2016. What lies between is a tale of right-wing extremism and political opportunism that should remind any country of the dangers of allowing fringe groups to become too powerful.
"Settlers" echoes the mainstream view that Israeli settlements in the West Bank are the greatest obstacles to peace between Israel and Palestine. According to the documentary, Israel committed its gravest error when Shimon Peres — the former Israeli President — allowed a small group of fanatical Israelis to live in a portion of the occupied West Bank following the Six-Day War. Soon after, more right-wingers demanded that they also be allowed to live in the West Bank — a piece of land they consider to be a part of Biblical Israel.
What Shimon Peres considered a clever temporary solution to satisfy right-wingers soon turned into an uncontrollable monster. The number of settlements grew, as did the size of existing ones. According to the film, there are currently over 500,000 settlers living in the West Bank, much to the chagrin of Palestinians as well as many Israelis who would like to see an end to their country's conflict.
Dotan interviews numerous settlers to understand their feelings toward this issue. Viewers will be surprised to learn that some settlers are not religious right-wingers at all; they just prefer living in settlements for economic reasons. Some settlers sympathize with Palestinians and understand how the existence of settlements obstructs dialogue with them.
The interviews with the actual right-wingers are the most interesting and provide great insight into the settler psyche. They are zealous, unrelenting and backed by some Israeli politicians who view them as a crucial voting bloc that can make or break governments.
The Israeli settlement conflict is among the great issues of our time, and "The Settlers" explains the conflict very well. Those interested in learning more about it would do themselves a great disservice by not watching this documentary.
"The Settlers" will open on Friday, March 3 at the New York Film Forum.
A version of this article appeared in the Monday, Feb. 27 print edition. 
Email Ali Hassan at [email protected]