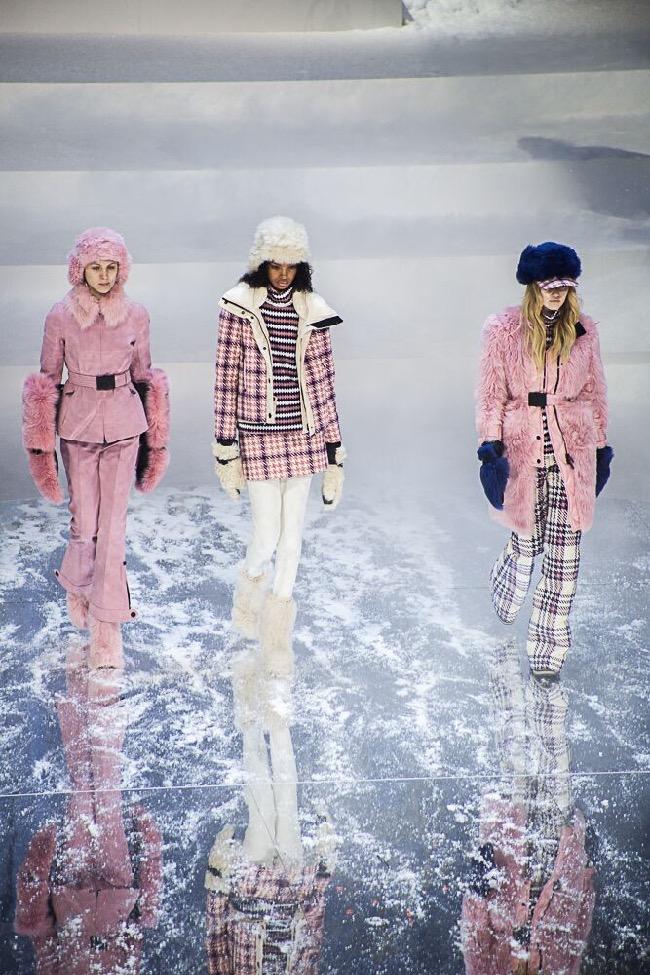 Moncler Grenoble represents luxury skiwear that focuses on performance, comfort and exquisite design. Their Fall/Winter 2017 collection was no exception.
The setting of the show replaced the traditional runway with a winter wonderland. Every attendee felt like Cinderella arriving at ball. The emcee, writer and fashion enthusiast David Blasberg, announced which kingdom the next design was visiting from. The beautiful white robes the models were wearing were then removed, revealing the gorgeous designs underneath.
After showing off their winter clothes, models walked through a ballroom-turned-stage, complete with orchestrated music and take their assigned seats at the ball. They would leave space for the next royal couple to descend the stairs and dazzle the audience with their clothes. The designs went from beautifully intricate sweaters, hats and pants to simple yet elegant jackets and coats. Both colorful and complex designs took the stage as well as monochromatic pieces in black, white and red.
When the ball was coming to a close, new models emerged wearing elegant white capes that reflected off the ice-like floor. They spun and twirled in the middle of the ballroom stage while the royalty from the different design kingdoms watched on. Each attendee was rewarded with a beautiful patch as a souvenir, leaving the ball and leaving the dancers to spin.
Email Ericka Barroso at [email protected]