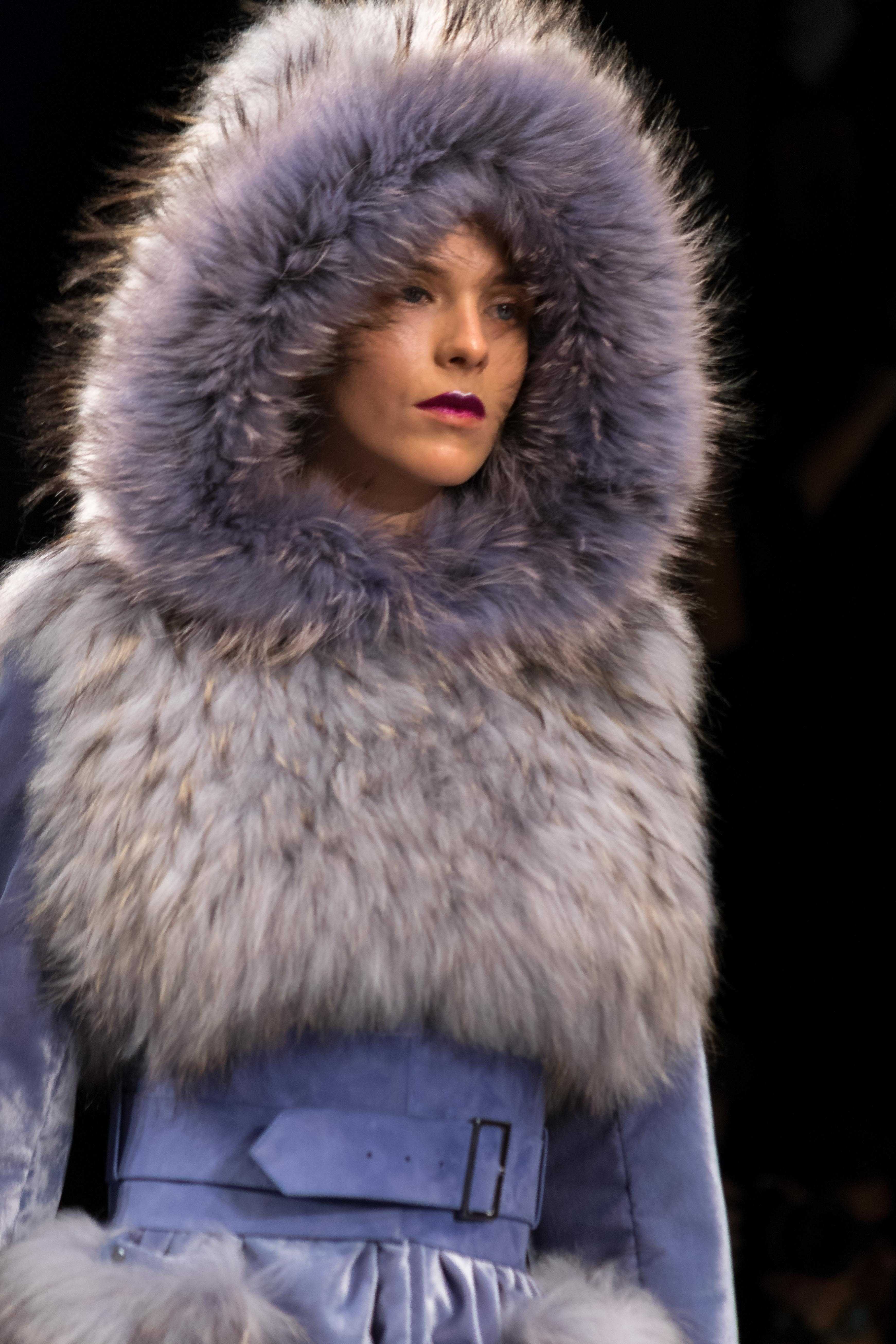 President Franklin Delano Roosevelt was known as one of the most successful manipulators of affect, with the ability to spark a whole country from the ashes of Depression. Much like the formidable president, Francesca Liberatore explored the societal effects of the powerful and the popular in her Fall/Winter 2017 collection.
Opening the runway show was a long white coat over a black jumpsuit, accessorized with a red choker. The leather thigh high boots that completed the look emphasized the prowess of the modern woman.
Last season, Liberatore brought bold details to the center stage, with a nod to the iconic silhouettes of the 1950s. This year, her collection featured long coats trimmed with fur, turtleneck collars and powerful stripes. The color scheme was a mixed palette of peach, gray, light blue and dark blue. One exceptional  look was an ivory embroidered dress with strips of crimson flowing near the hem, paired with a robe-like jacket with large cuffs in the red. Seeming to summarize the attitudes of her collection, it was daring but elegant.
Dark reds painted the lips of the models. Hair was styled uniformly in a braided chignon, thus completing the feeling of ambitious feminine power that represented her whole collection.
When asked about the biggest inspiration behind the collection, Liberatore responded in her Italian accent that the 32nd President of the United States was a key figure.
"It was about Franklin Roosevelt, and I went to this museum," Liberatore said. "It was really interesting what the director told me, and then basically I tried my best to make a parallel between what was then and what is now."
The collection successfully conveyed  the same feeling of empowerment that the former president once did.
Email Valerina Young at [email protected]