Valentine's Day Dessert Tour is Sweeter Than Sugar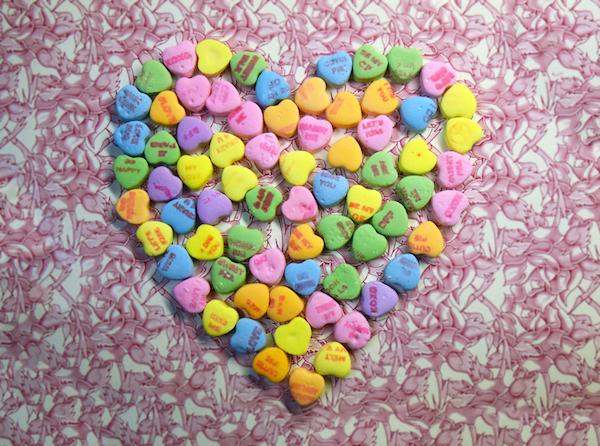 Valentine's Day is one of the few occasions when consuming insensible amounts of candy and chocolate is acceptable. It's a day solely for celebrating all types of love, but there is no better way to spread the wonderful feeling of love than with candy or a dessert. To get creative this Valentine's Day, try spreading the love with a dessert tour.
Sugartooth Tours is one company that hosts such sugary explorations — they allow guests to try six of the best desserts available. Co-founder Sarah Morgan ensures this by listening to customer reviews and editing the tour accordingly.
"We introduce people to some of the best bakeries, getting a little bit off the beaten path, and everyone finds something that they love." Morgan said.
The Valentine's Day tour features fun and eccentric facts about the history of food in Chelsea. Not only a great way to learn more about New York City's food history — without really leaving campus — it is also a great way to wow friends at parties and trivia nights. Participants stop at six of New York City's dessert hotspots from Chelsea on the northwest corner of 8th avenue to West Village near West 4th Street. Although this may not bode well with a New Year's resolution diet, tour takers are sure to burn the chocolate off while walking the adorable Chelsea streets. From hot chocolate on the High Line to a sugar rush in Chelsea Market, your foodstagrams will induce hunger and envy from all your friends.
Morgan also said that there is no better way than this romantic tour to appreciate the people you love in the city.
"Valentine's Day is a time that we think about spending time with the people we love the most, just a way to have a shared experience together," Morgan said. "Not only tasting some of the best desserts in the city, but also getting to know — and love — your city a little bit better."
There are two tours available, on Feb. 12 at 4 p.m. and Feb. 14 at 7 p.m. and the tours last about two hours. This Valentine's Day activity costs a pricey but worthwhile $50. The tour also offers a personalized box of candy for participants to take home. There are only eight to 10 guests on each tour, which allows for a personal, romantic experience, making sure that every guest has their own romantic experience.
Sounds pretty sweet.
Email Drew Lederman at [email protected]