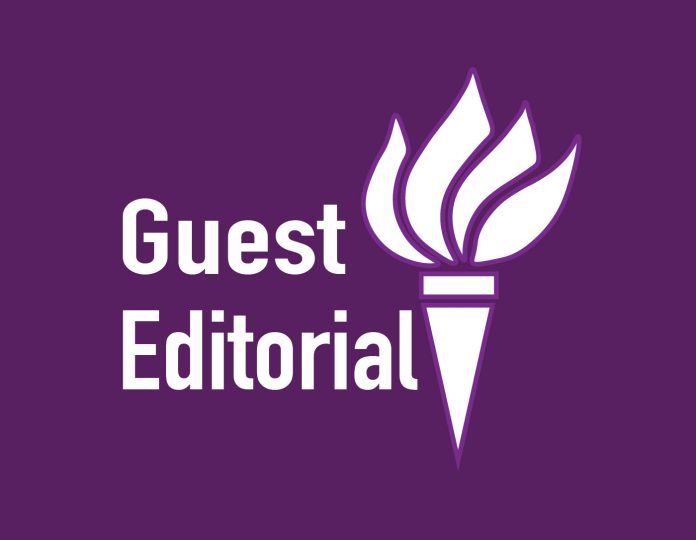 Dear President Hamilton,
Since the beginning of this school year, the NYU Student Labor Action Movement has campaigned for the creation of elected student trustee positions on NYU's Board of Trustees. The Board of Trustees is the highest decision-making body at our university. It seems only right that students have the opportunity to have a say in the direction of this body. In light of an interview in which you presented criticism of our campaign, we thought it proper to offer a response.  
It has been approximately a year since you took over as president at NYU. It is without question that in the course of this time you have attempted to give the impression of setting a new course from our former president, John Sexton. In spite of verbal commitments to loosely defined goals, it is abundantly clear that the trajectory and fundamental objectives of NYU have not changed.
We remain a school rooted in the notion that expansion trumps affordability and that the appearance of progress is held in higher regard than the tangible realization of such progress.  
Take for example, the university's new commitment to fair wages. After SLAM won its campaign last spring to make NYU the first private school in the nation to commit to a $15 wage for all workers on campus, it appeared to us that you were serious about tackling the issue of affordability. Unfortunately, we have heard that in some circumstances this pay raise has been met with the laying-off of student workers.
Real progress requires sacrifice. The $1.1 million renovation of your apartment situated on the 19th floor of Lipton Residence Hall paid for directly out of our tuition dollars demonstrates a failure to reckon with this basic principle.
This should come as no surprise when considering the priorities of those tasked with appointing the University President, the Board of Trustees. The Chair of the Board, William Berkley, previously served as the head of the board of First Marblehead, a predatory student lending company.
While he was head of the board, First Marblehead was investigated by the state of New York for deceptive lending practices and lobbied the federal government during the height of the great recession to limit access to low interest rate federal student loans. All the while, NYU was directing its international students to obtain high interest rate loans from First Marblehead while Berkley sat on the board of both bodies.
These disconnects between the interests of students and the interests of the board do not end there. It's difficult to not draw a connection between NYU's refusal to become a sanctuary campus and the presence of John Paulson, one of President Donald Trump's top economic advisors, on our board.
With that said, let us turn our attention to your primary critique of our campaign to have students elected to NYU's Board of Trustees: that this would pose a conflict of interest. It should be noted that for the many universities out there that employ such a system, like Cornell and Duke, this has not been an issue. In fact, Oxford University, where you served as vice-chancellor, has its own system of student trustees as part of the Oxford University Student Union.
But here exists a broader implication: that students are unable to be objective when considering the full range of interests of our university. With all due respect, this could not be further from the case. We, like most here, are proud to attend to this university. Not only are our future professional prospects bound to the continued success of NYU, but we hold to the belief that where you are educated plays a significant role in dictating who you are and the person you become. To the extent that we hold dear that which makes us who we are, we are confident in the belief that students will be able to exercise their duties in a fair and objective manner as members of the board.     
That being said, it is abundantly clear that the current board has failed to sufficiently account for the concerns and perspectives of its students. NYU's $6 billion expansion plan, to which the general student body has stood in opposition, was deemed financially irresponsible by NYU's own business school in an overwhelming vote of 52 to 3. As much attention as NYU might want to direct away from this exorbitant expense, and instead cast blame on the school's endowment, this has been the driving force behind NYU's affordability crisis.
NYU has the money to make our school a more accessible institution. It has chosen not to do so. It should strike no one as a coincidence that a school, where forty-five members of the board come from finance and only two come from education, would have such skewed priorities.
President Hamilton, our commitment is toward making sure that NYU is the best and most accessible institution it can be. We trust this is your commitment as well.
In the dual spirit of transparency and your commitment to better listen to the student body, we invite you, and whatever board members that would like to attend, the opportunity to engage with us in a public dialogue open to the general student body. Many students have offered their time and support toward advancing this cause. They deserve to be heard.   
Best regards,
The NYU Student Labor Action Movement
Opinions expressed on the editorial pages are not necessarily those of WSN, and our publication of opinions is not an endorsement of them.
Email NYU SLAM at [email protected]