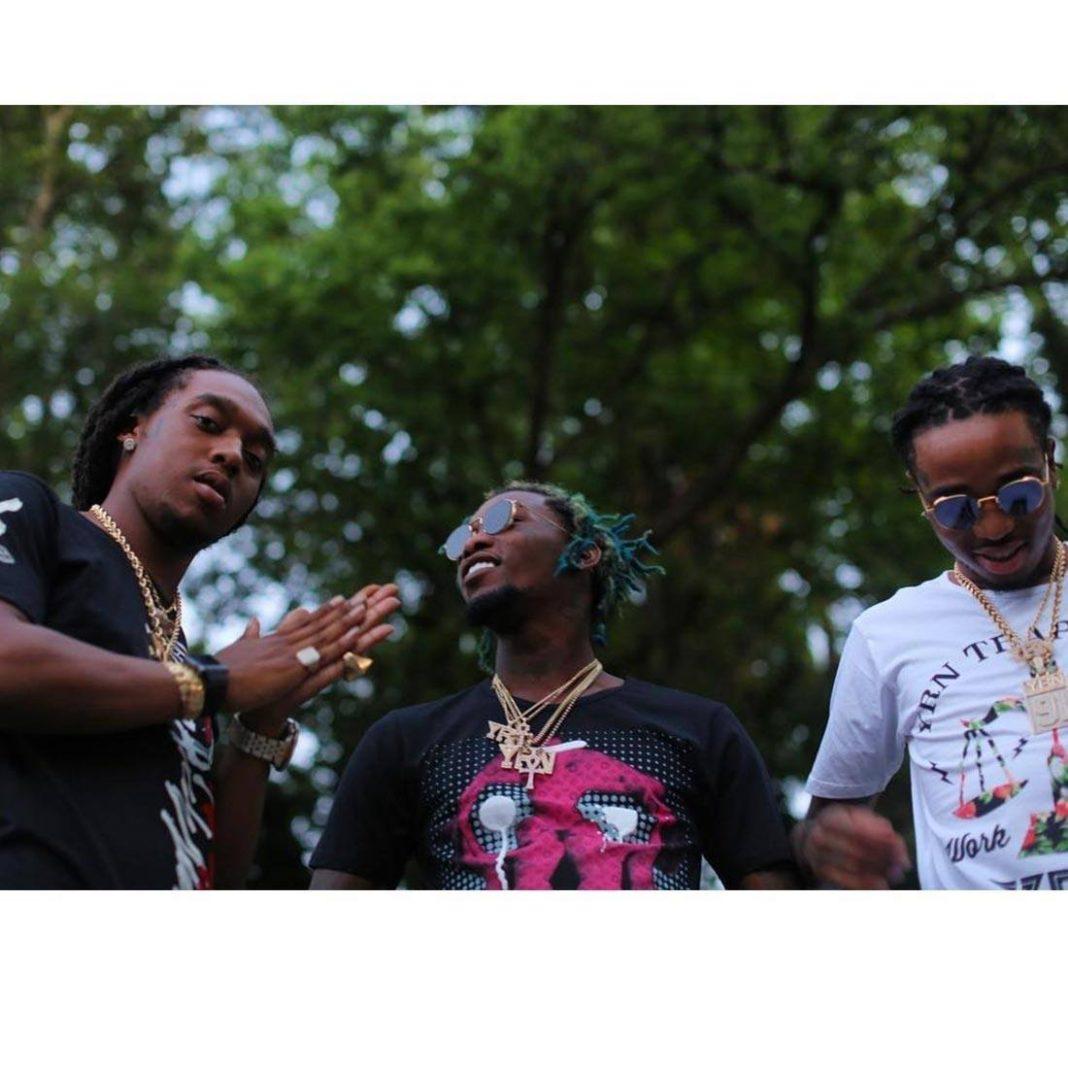 This Saturday, Atlanta rap trio Migos — consisting of members Quavo, Takeoff and Offset — did NYU students the honor of teaching a Culture Class. They are ffresh off of the hyper-successful release of their sophomore album "Culture," and their single "Bad and Boujee" has been topping Billboard's R&B/Hip Hop and Hot 100 charts for weeks. Migos are three of the hottest rappers in the game right now. They visited  NYU to talk about how they gained their popularity, their future plans and how they define culture in 2017.
What Migos dubbed the "Migos flow" has become dominant in pop culture. Between the popularization of dabbing, Donald Glover giving them a shout-out at the Golden Globes and the appearance of "Bad and Boujee" lyrics in popular memes, Migos' swelling status in pop culture continues to grow. The trio is undeniably cool, and in person they do not disappoint. At one point, both Quavo and Takeoff — Offset was not present — pulled huge wads of cash out of their pockets. They even made matching wire-framed glasses look impossibly suave.
The rappers are confident without being annoying and funny without being juvenile. The class was more like a four-part interview broken into sections about fashion, pop culture, music and a Q&A session. While it may not have been very informational, the class was extremely entertaining and provided an intimate look into the creative processes of these artists who are becoming incredibly famous.
The program's fashion section was headed by VFILES founder Julie Ann Quay. As Quay asked questions about Migos' style inspirations, it became immediately apparent that they are their own source of inspiration. Migos' members dress the way they want to, and the rest of the world follows suit. Quay mentioned how during the VFILES runway show, they refused to wear the outfits that had been selected for them and ended up going down the runway in whatever they wanted. This independence is what makes Migos so popular — they unabashedly do their own thing.
Comedian and graphic artist Zack Fox led the section on pop culture, which turned into more of a joking conversation between the two rappers and Fox. They talked about "Mortal Kombat," "BET Uncut," which movie they would bring if they were stranded on an island and how they would like to meet Former President Barack Obama and "break some rules with him."
Fox asked the rappers whether they could make a song out of anything. The pair immediately responded yes and used the example of a Febreze bottle Fox gave them to actually freestyle a couple of lines. Even though Migos has a massive influence on pop culture, the way its members speak about themselves demonstrates that their fame influences them just as much as it does their fans. They are making their image genuine rather than intentionally influential; they are both icons and followers.
The music portion of the class, led by Naomi Zeichner, the editor-in-chief of Fader Magazine, revealed the trio's deep roots and dedication to making original music. Offset, Quavo and Takeoff grew up together, and they are as close as family. This sentimentality came across clearly when Quavo and Takeoff laughed about the subpar quality of Quavo's first mixtape and the days when they taught themselves how to record. Although they now have a team, they still actively participate in the recording process. "Nobody is going to care about your stuff the way you do," said Quavo, who also takes part in directing all of Migos' music videos.
They discussed their creative process, which doesn't include songwriting. Instead, they individually record a verse and then build off of each other to create a cohesive sound. Their close involvement in the creative process comes across in the joyful nature of their music. They have fun creating their songs and want their fans to have fun listening to them. "We love the appreciation," said Quavo. "It makes me feel good when everyone else is feeling good."
Clive Davis junior Michelle Kim led the student Q&A portion. Many of the questions pertained to the politics of being Migos, and their opinions on representing black culture and having that culture appropriated. Takeoff expressed frustration with people who don't take rappers seriously or respect their artistry.
Most notably, one student asked what Migos plans to do to in the next four years to combat racial tensions. They first said that they wanted to make sure thier platform was strong enough before confronting this issue. However, the student pushed them on the question, and Quavo conceded that with the platform they had, it was time to do something. "We are the future," he said.
A version of this article appeared in the Monday, Jan. 30 print edition. Email Isabel Beebe at [email protected]