Oscars Preview: A Tale of Two Movies, but Not Really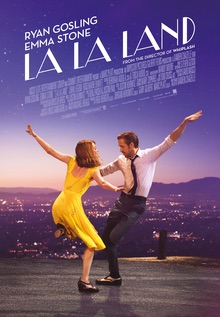 Last year, the Academy Awards were scrutinized for nominating only white actors in all four acting categories, prompting the hashtag #OscarsSoWhite. The truth of the matter is that movies are so white and so male. Since they are made by white men, they star white men and they are meant to be seen by white men. Generally speaking, no one else matters in the eyes of Hollywood.
While all-around terrible, 2016 brought with it one gift: "Moonlight." Barry Jenkins' coming-of-age romance film is a beautiful, deeply human portrayal of black male sexuality. It is not typical Hollywood fare, and in fact doesn't feature a single white face. Based on its sheer potency, "Moonlight" is an Oscar frontrunner, which is a miraculous feat given that it is about black gay men.
The very fact that we can say a film like "Moonlight" could win Best Picture is something to cherish, but "could" is the focal word. Jenkins' masterwork has a major challenger in Damien Chazelle's throwback musical "La La Land," a piece about lovers in L.A. pursuing their dreams in the arts. There seems to be little question that Chazelle's work is the inferior film; critics have enjoyed the movie, but haven't adorned it with the kind of praise given to "Moonlight." In fact, "La La Land" has prompted outcries, particularly over its tone-deaf choice of a white man as the driven savior of jazz music.
Nevertheless, "La La Land" will beat out "Moonlight" in nearly every category the two face off in at the Academy Awards — much as it did last month at the Golden Globes. That's mostly due to its glorious depiction of Los Angeles and striving artists. Award-givers are those within the industry — often white and male —  and they love to see themselves on screen, having recently rewarded works like "Birdman" and "The Artist," both of which are centered around the power and importance of the entertainment industry.
"La La Land" does a stupendous job of painting Hollywood as magical to the point where it almost feels like an advertisement. Its opening number even makes light of L.A.'s traffic jams, one of the city's undeniable detriments. Somehow, in "La La Land," the sprawl is something to sing and dance about.
It also doesn't hurt that the movie is very white and very male, which is tied into its love affair with Los Angeles. The first half of the film in particular is from a white male perspective, where conventionally beautiful people — especially women — are taken for granted as typical L.A. denizens, smiling and happy. Both of the film's protagonists attack their dreams with assuredness that they will succeed, and in L.A. no less. There is no concern over sexism, racism, nepotism or any other numbers of issues in the entertainment industry. Some may say this is simple escapism, but it seems apparent that this is just Chazelle's interpretation of L.A., where he's found nothing but success — as a white man.
While "La La Land" beating out "Moonlight" seems like an injustice, it's worth noting that the Oscars can get it wrong. "Citizen Kane," "Raging Bull" and a number of other classics have been passed over for top awards in the Academy's history. But if there's one takeaway from the upcoming Oscars, it's that things aren't all that different in 2017. What's white is what wins.
Email Ethan Sapienza at [email protected].