'Bulworth' Relevant 20 Years Later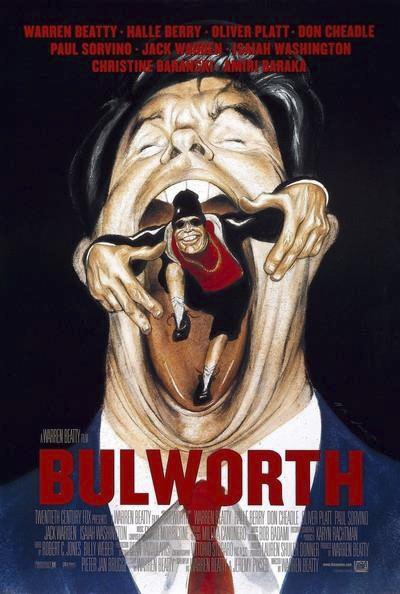 Last Thursday, the air at the Metrograph Theater was buzzing with excitement at the imminent arrival of a Hollywood legend and film that seemed much too appropriate for our time — just days before what will surely be a momentous election. A lucky group of people had gathered to watch a screening of "Bulworth," a political satire from 1998, introduced by none other than the film's director, producer, writer and star Warren Beatty. In the midst of the current election and political climate, "Bulworth" is surprisingly and shockingly pertinent — and perhaps even more influential now than it was when it was first released.
Jay Billington Bulworth (Beatty) is a Democratic California senator up for re-election. When we first meet him, he is sitting in his office, with a two-day-old box of pizza, unshaven and crying. Sparked by his string of sleepless days, he embarks on a journey told largely via impromptu rapping, one that no politician has ever attempted: a journey to tell the truth.
"We stand on the doorstep of a new millennium." This phrase, used in Bulworth's campaign ads and in the opening lines of all his speeches, is repeated to excess throughout the film to mercilessly satirize the scripted nature of politics. It's a safe phrase; it simply tells voters what they want to hear. Beatty, through Bulworth, pulls back the curtain on the covertness of politics and reveals the corruption within the system. Though sometimes offensive and controversial, Bulworth tells people what they want to hear rather than giving them the same neutrality and dodging of questions that politicians have become accustomed to relying on.
With today's presence of Donald Trump, the concept of a character as exaggerated and farcical as Bulworth does not seem so far-fetched. Like Trump, Bulworth delivers his speeches and remarks through unfiltered thoughts, causing a divisive political battleground. This has resulted in either massive support or massive outrage at Trump; nobody would have thought that his presence in the election would mirror so closely a film meant to parody politics.
After the screening, there was a brief panel discussion with three writers and editors from Entertainment Weekly. Film critic Chris Nashawaty spoke about how little has changed in 20 years and the risk involved in making this film. Watching "Bulworth" in 2016, it is evident how ahead of its time it was and how Beatty managed to foreshadow events that would seem all too surreal if they were not actually happening.
Nashawaty mentioned the stir "Bulworth" might cause if it were re-released in theaters today. Screened in a theater in the Lower East Side, the group the event attracted may not have been entirely representative of the whole nation.
While this specific audience seemed to enjoy the film, others could have found it disrespectful and much too controversial. Still, Beatty's smart and fiery "Bulworth" has been reinvigorated with new life and, thanks to the current condition of this country's politics, it has given rise to new and vital questions about the impending election.
A version of this article appeared in the Monday, Nov. 7 print edition. Email Daniella Nichinson at [email protected]