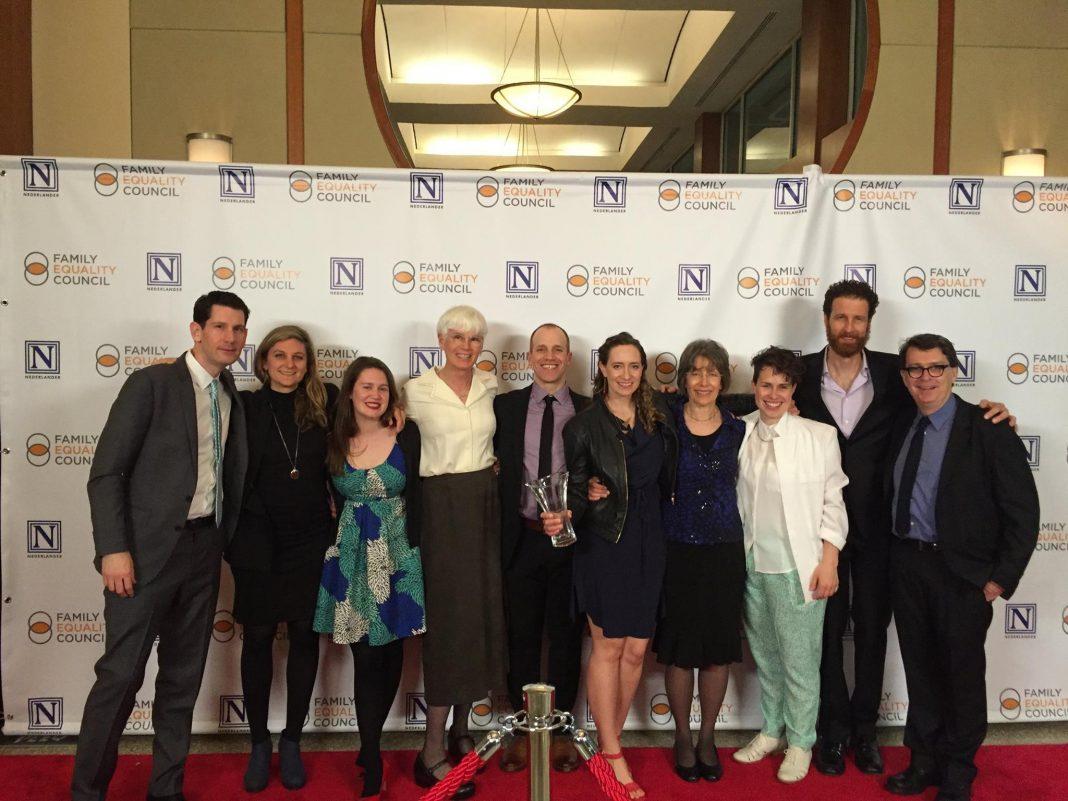 As we grow older our parents tend to fall from their unquestioned pedestal and become more and more human: imperfect, unwanted, relatable. But for all that, their love — and their struggle in love — becomes ever more precious. Sharon Shattuck tackles this aspect of maturity in her documentary film "From This Day Forward," in which she goes back home with the aim to understand anew her transgender father.
As the filmmaker admits at the outset, the need for this personal documentary comes from the undying urge to ask questions too uncomfortable during her adolescence: Why does her father enjoy wearing dresses? Why and how did her parents stay together even after the father began hormonal therapy? What pronouns should she use? Questions undeniably difficult to address, especially for a child to ask their parent. And yet, Shattuck remains benign and balanced while her film flows smoothly through the intimacies of her family's life.
We are invited to observe and interact with Shattuck's father Michael, now Trish. Shattuck begins by speaking about her own misgivings and concerns, but soon turns the camera wholly onto Trish, filming her during a variety of daily activities — from gardening to grocery shopping to painting — and in a variety of gender-specific outfits. What's more, Trish is asked to film herself, which grants her a presentation from any angle she feels most comfortable. She shows us her painting studio, her cat and takes us on a walk through the woods. The more activities and attires we see her in, the less we are concerned with attributing a specific gender. This seems to be the film's strength and premise: that the audience accepts Trish as she is, sometimes more Michael and others more female.
At the same time, "From This Day Forward" never holds pretense of a political film. Rather than dramatizing the unquestionably political transgender issue or attempting to represent the LGBTQ community at large, it stays within tight family bonds. Shattuck's questions to her parents are frank, at times verging on the indelicate, but reflect the benefit of familial forgiveness. At what is staged to be the crucial point of the film, Shattuck's own wedding, members of the family worry about what Trish will wear — a dress or a suit. Even though they strive to be unconditionally accepting, how important this concern is for them seems to betray a residue of uneasiness toward Trish being transgender. However, Shattuck anticipates our criticism (a self-righteous one in fact, since we catch ourselves deliberating as well on what the proper outfit should be) when she admits to Trish she felt negatively influential in the decision making process. Such honesty may well be the main attribute of the film, for whatever traces of the sentimentality of a family movie there may be, it never fails to be direct.
There is no grand resolution, but the seeds of understanding and tolerance are planted. As Trish half-jokingly remarks in one scene, "I grow a lot of little trees and then I put 'em on people's lawns. Sometimes I ask them and sometimes I don't." Perhaps unasked and unprepared, we can nonetheless all learn to accept the freedom a little difference and nonconformity bring along.
Email Zuzia Czemier-Wolonciej at [email protected]