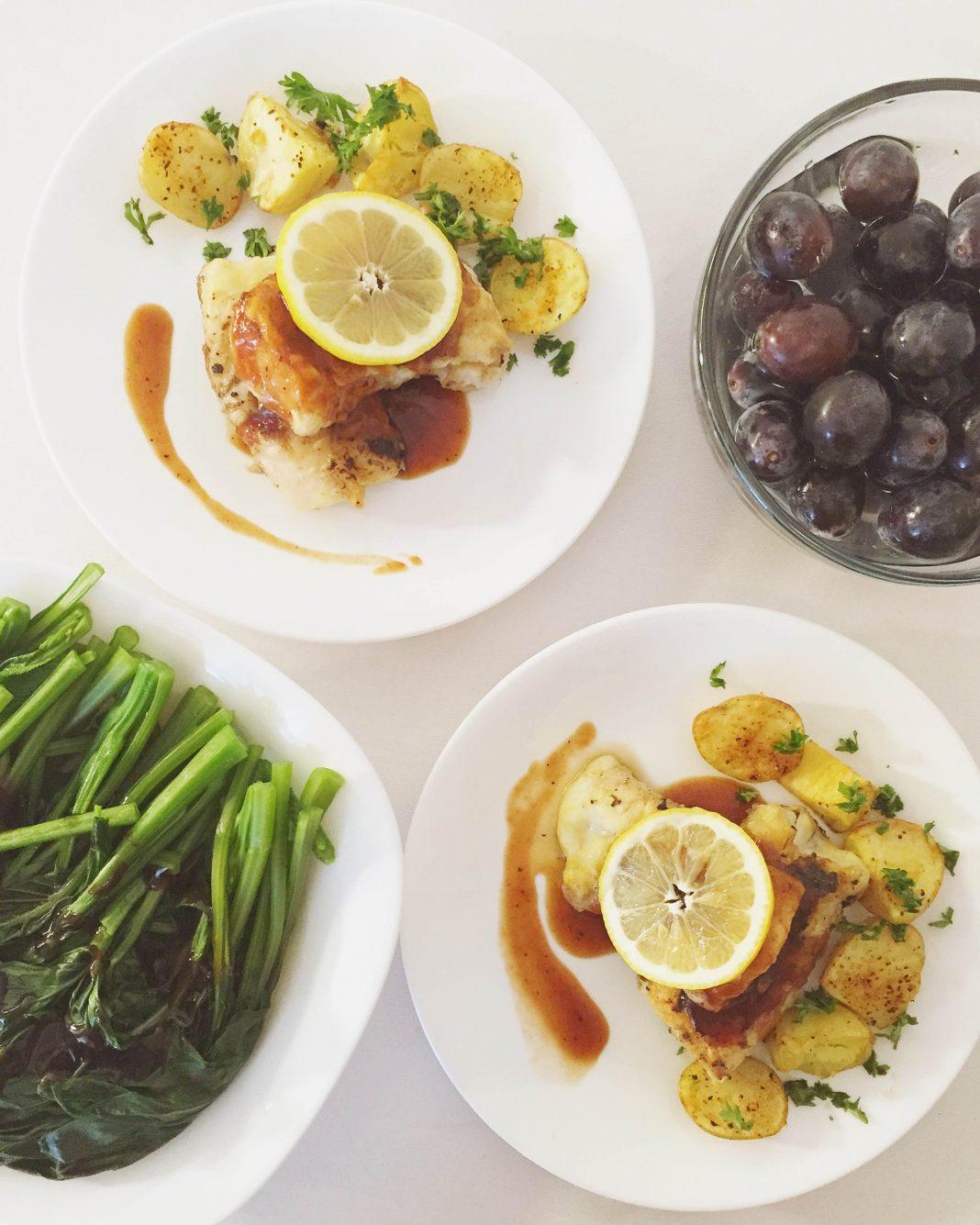 In New York City it can be difficult to enjoy a quiet and fancy dinner date with your loved ones without going off budget, especially for students. However, Monica Jiang, a sophomore Music Business student, manages to create a romantic dinner in her dorm for only $10.
Growing up in China, a country with a colorful food culture, Jiang spent most of her childhood in the kitchen watching her mom cook. A younger Jiang was very keen on learning the magic of transforming vegetables and meat into delicious dishes. Under the family influence as well as her own passion, she mastered Asian cuisine and developed an interest in combining western and eastern styles of cooking.
During her freshman year living in Founders Hall, a traditional-style dorm without a kitchen, she still managed to cook in her tiny electric pot. She would use her meal plans to get vegetables and grilled chicken as ingredients and cook with whatever she had in her dorm.
"I had to sit on the floor and cook because we didn't have enough space," Jiang said. "But I just needed to cook. It always lightens up the day."
As a fitness lover, Jiang pays extra attention to the amount of calories and fat she takes in every day in order to keep a healthy diet. She believes that cooking her own meal is the best way to keep track of her nutrition intake.
"You just can't trust food in some restaurants," Jiang said. "You never know what's exactly in it."
Some students find it hard to balance between making their own meals and following a busy academic schedule. Jiang has her own way. She suggests preparing the ingredients the night before and putting them in the refrigerator to save time. She encourages students to consider cooking as a therapeutic outlet.
"I usually listen to music while cooking," she said. "It calms me down and I can forget all my troubles for a while."
Jiang is convinced that her home cooking to be economic and cost-effective. Trader Joe's and Westside market are two of her most visited grocery stores around the area. $60 is usually enough for both Jiang and her roommate's weekly food supply.
"If you want to make something fancy for dinner, $10 dollars is more than enough," Jiang said.
Jiang presented the dinner she made when her boyfriend came to visit her from Pittsburgh — pan-fried codfish topped with sauce with potatoes and Chinese Kale. A nice homemade dinner is warm, sweet and perfect for the couple.
"I think being able to cook for the ones I love is the luckiest thing," Jiang said with a big smile on her face.
Pan-Fried Codfish With Potatoes and Chinese Kale
Ingredients:
Two 6 ounce frozen cod fillets or other white boneless fish

1 to 2 eggs, well beaten

1/3 cup of all-purpose flour

3 teaspoons tomato sauce

2 teaspoons honey

2 average sized potatoes, cut into chunks

1 bunch of Chinese kale

1 lemon

2 tablespoons of oyster sauce

2 teaspoons of salt

½ tablespoon of butter

2 teaspoons of sugar
Instructions:
Season the potato chunks with olive oil, sea salt and black pepper. Bake in for 40 minutes in the oven at 400 degrees.

Place the cod fillets in a bowl with the egg mixture.

Remove filets from egg mixture and cover with flour.

Preheat the non-stick pan, add one round of olive oil spray, and gently lay the cod in the pan.

Fry for four to six minutes on each side, until it is golden brown.

Melt ½ tablespoon of butter in a separate pot and pour it on the cooked cod.

Add 3 teaspoons of tomato sauce, 2 teaspoons of honey, 2 teaspoons salt and black pepper in a frying pan and cook for 30 seconds. Add the sauce on the plate.

Cook Chinese kale in boiling water with 2 teaspoons of sugar for three minutes.

Remove kale from water and dress with 2 tablespoons of oyster sauce.

Serve the cod with the potatoes.
Email Diya Jiang at [email protected]