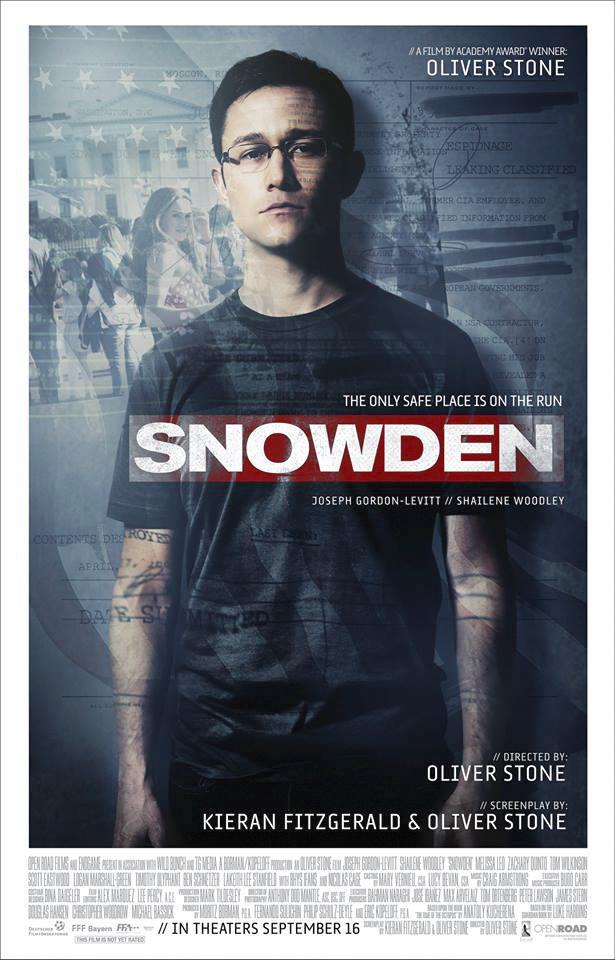 Over the course of this incredibly turbulent and seemingly interminable election cycle, it would come as no surprise that certain notable but non-presidentially oriented events of recent history might recede into the depths of the public awareness. Director Oliver Stone seeks to remedy that with his latest film "Snowden," a morally righteous but dramatically flawed work.
The film concerns the title character, Edward Snowden, a former employee of the CIA and an independent contractor for the NSA, who leaked thousands of federal government documents concerning surveillance of the American people three years ago. The documents, as well as the search for Snowden himself, cast a significant shadow on the practices of the Obama administration and raised questions concerning our own privacy in the United States. Stone seeks to answer one of these questions, which serves as the narrative force for the entire film: Are we ever in private?
The film begins at the end of the story, working its way from when Snowden (Joseph Gordon-Levitt) discloses the confidential information to be leaked to the press to his chosen confidants, documentarian Laura Poitras (Melissa Leo), and Guardian journalists Glenn Greenwald (Zachary Quinto) and Ewen McCaskill (Tom Wilkinson). The interactions between the journalists and Snowden serve as conduits to revisit the formative moments of Snowden's life and career. The viewer follows Snowden through his beginnings at the CIA; meeting his now girlfriend, Lindsay Mills (Shailene Woodley); and, finally, following him to every locational post during his tenure with the federal government, from Geneva to Japan to Hawaii. Throughout the film, Stone attempts to portray Snowden as a man constantly in ideological flux: a conservative patriot, certain of his position in helping his country in one moment, and in the next a wary independent on the brink of disillusionment.
Stone, for all intents and purposes, skillfully navigates this narrative transition. The scenes where Snowden is exposed to the impropriety of the security practices of the federal government are some of the most arresting of the entire film. It is where the film finds its strengths, exposing the underbelly of these hallowed institutions. However, it is a shame that Stone does not makes these scenes a point of emphasis. They are interspersed between confusing segues from one location to the other, a hyper-focus on the romantic relationship between Mills and Snowden that verges on saccharine and moralistic montages that do not seem to know which side of cyber security to support.
In a panel with Stone, Snowden, Gordon-Levitt, and Woodley live-streamed to 800 theaters after a screening last Wednesday night, moderator and New York Magazine critic Matt Zoller Seitz asked Snowden what his advice was for people who wanted to make a difference in transparency like Snowden himself. He did not have an exact answer, but his core message was this: it's not about who you know or where you went to college, it is about what you see. And if you see or hear something, share it with the world. Stone did just that with an exceptional story. What Snowden neglected to mention was that the presentation of your message could be just as important as its content. It's a shame, because Director Oliver Stone might have found that advice useful himself.
"Snowden" was released in theaters on Sept. 16.
A version of this article appeared in the Monday, Sept. 19 print edition. Email Bradley Alsop at [email protected]