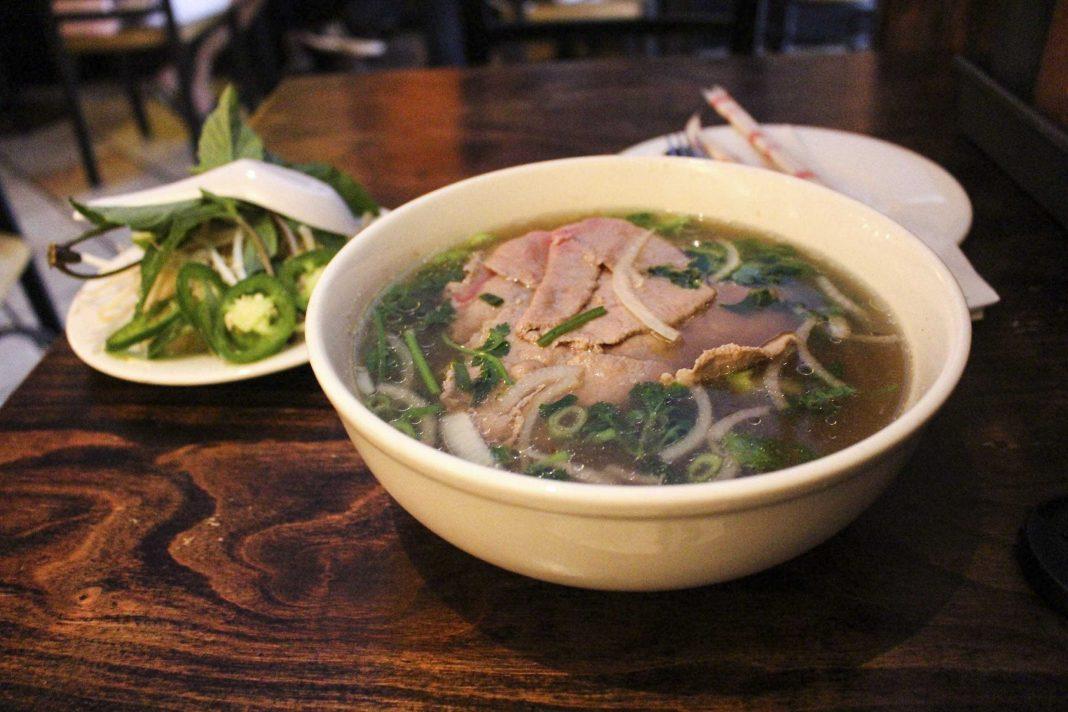 People turn to Vietnamese food for many reasons — it's trendy, it's cheap, it's comfort and for some, it's home. No matter the reason, a Vietnamese food craving is serious and it has to be addressed.
SPS freshman Jackie Cho, who developed a deep love of Vietnamese food after spending time in Vietnam, has thoroughly explored all of the options around campus.
"Vietnamese food perfectly blends and balances savory and sweet flavor profiles," Cho said. "I've been looking for the perfect spot to satiate cravings since moving to NYC."
If you are new to the area and are in search for a quick fix, here are some Vietnamese restaurants you will want to check out.
Saigon Shack
(114 Macdougal St.)
Saigon Shack is both accessible and tasty — a thought supported by many, as the restaurant is usually flooded with patrons. In addition to pho, they offer a wide array of Banh Mi sandwiches including traditional and creative flavors. If you are in search for a hot noodle soup but do not want to get beef, perhaps Pho Ga, a pho with chicken that has a lighter profile, is more up your alley. Since Saigon Shack has a reputation for churning out dependably delicious food, it gets crowded quick and may not be the best for larger groups. As most of the dishes are well under $10, Saigon Shack, to the dismay of all millennials, only accepts cash. 
Sao Mai (203 1st Ave)
CAS junior Chris Jessica Halim has become a regular at Sao Mai because of its proximity. Sao Mai's atmosphere is cozy, leisurely, young and perfect for small groups. Their Vietnamese iced coffee, or Ca Fe, is definitely a must try. Condensed milk adds sweetness to the coffee and is perfect for any sweet tooth!
Halim, however, recommends their Pho Tai, which comes with sliced rare beef steak on noodle soup, that quickly cooks in the steaming broth. Halim always gets Pho Tai when trying a new Vietnamese restaurant.
"It lets me taste the plain broth and I judge my liking of the restaurant from that," Halim said.
Nam Son (245 Grand St.)
Though it might be farther from campus than Saigon Shack or Sao Mai, Nam Son's varied and authentic menu is well worth the trek. If you want to eat more than just pho, Nam Son is the perfect place. Nam Son's menu boasts traditional rice, meat, vegetarian and vermicelli items, as well as the quintessential pho. As for an entree, Cho enjoys a typically spicy beef noodle soup called Bun Bo Hue with a side of summer rolls. The dish has many different cuts of delicious meat including the normal steak and the unique pork trotters, but it might not be the best introduction to
Vietnamese food.

A version of this article appeared in the Monday, Sept. 12 print edition. Email Rebekah Liang at [email protected]