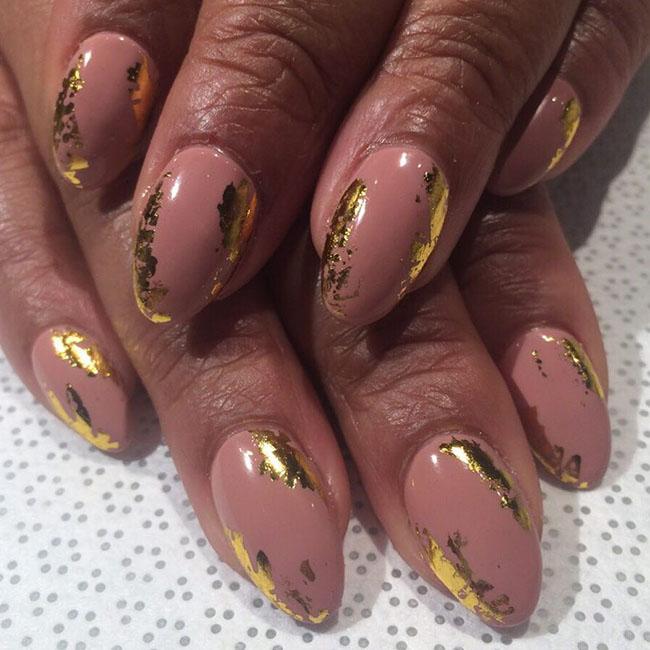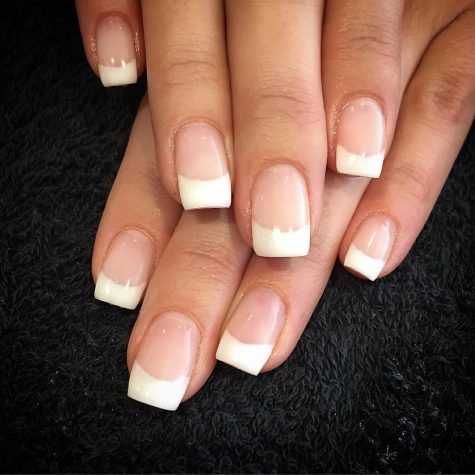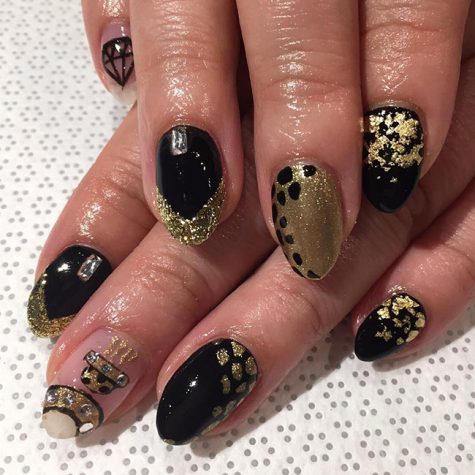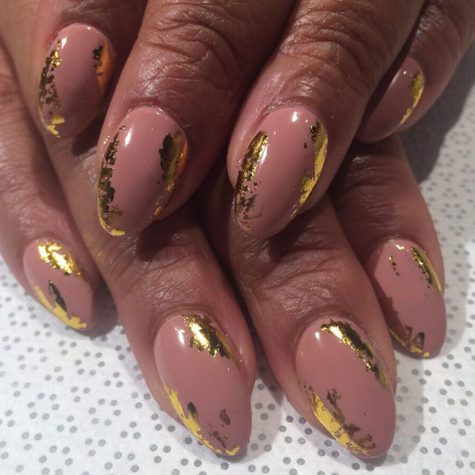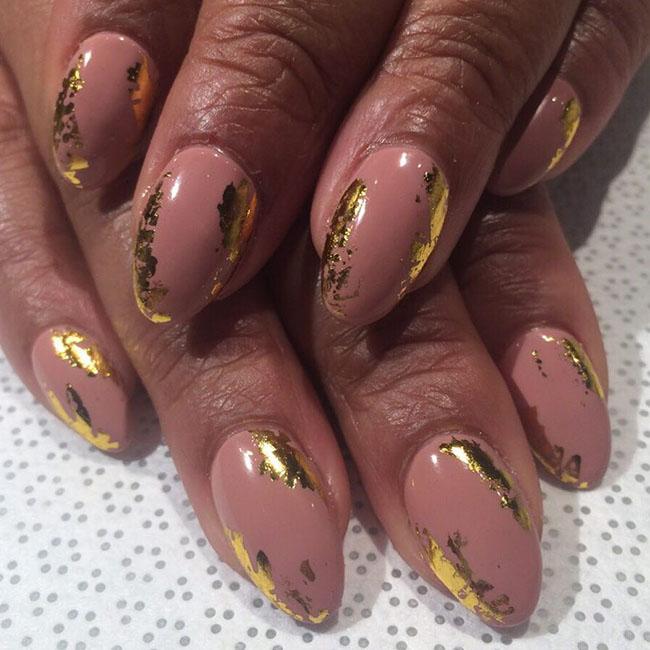 In the warmer months, fashionistas are opting for lighter and brighter hues on their manicures than the moody and dark shades of the winter. The seasonal shift is also shown through the growing presence of negative-space manicures — a style that leaves much of the natural nail which can be worn combined with other nail trends. Based on what was spotted on the Spring/Summer 2016 runways, here's a round-up of the top five nail trends of the season.
Heavy Metal
Silver, gold and the rest of the precious metals add a luxe touch to the nails. Utilize metallic nail polish as an accessory by painting your nails a complementary color to your jewelry. Chrome polish provides a sleek contrast to gold rings. Alternatively, stay within the same color range for a subtle difference — rose gold polish and gold rings highlight the warmth of the two shades. Chanel went with a chrome polish and Badgley Mischka opted for rose gold.
Check Mate
Bright checkerboard nails give a graphic pop for summer. Go the retro route by pairing white  with red or black, or mix it up by choosing two citrus shades like orange and a light yellow. Opening Ceremony showed various versions of the checkerboard trend with different colors paired with white, while Libertine mixed bright combinations of checkerboard nails with stripes.
Fresh French
Say au revoir to the basic French mani and bonjour to the new bold edition. Substitute bright colors for the classic white stripe. At Veronica Beard, a fiery red topped off nails that had a rich nude base color instead of the usual pale pink base. Tibi kept the standard white and translucent pink, but only painted two halves of the white french tip, leaving a line of negative space in the middle.
Bold Brushstrokes
Embrace the painterliness of polish by swiping a few light brushstrokes on the top half of your nails. This gives a raw ombre effect that can be layered on top of another polish for contrast or applied to bare nails for an organic look. Tadashi Shoji chose the latter and left natural nails showing under wispy strokes of white and lavender polish. Suno went with the other technique and painted a pastel blue on top of a peachy-nude shade.
Specks of Sparkle
This trend is for those who want just a hint of shimmer. A light layer of sparkly polish still leaves naked space on the nail to look fresh and not overdone. Delpozo used a sheer silver sparkle to add shine to the nails. Alice + Olivia applied a polish with larger flecks of gold and rose gold to add a gleaming accent.
Email Sophie Fay Shaw at [email protected]