Tribeca 2016: New HBO Crime Series Promises an Honest Procedural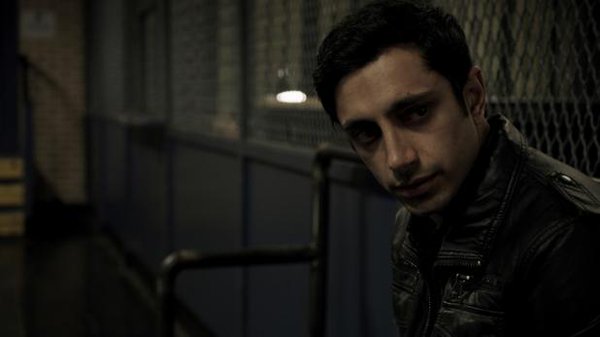 In response to the sophomore slump of "True Detective," it appears HBO is taking another stab at murder by taking cues from its crime roots in "The Wire." The reformation comes in the form of the miniseries "The Night Of," written by Richard Price and directed by Steven Zaillian. It's terse, adverse to sensationalism and utterly gripping. The first two episodes were screened back to back at the Tribeca Film Festival, with Zaillian, Price and stars John Turturro and Riz Ahmed in attendance afterwards for a Q&A with Vulture's Matt Zoller Seitz.
The series, an adaptation from BBC's "Criminal Justice," centers on Nasir Khan (Ahmed), a heartbreakingly innocent college student. To get to a party one night after his promised driver bails, he uses his father's cab, only to have a girl (Sofia Black-D'Elia) get in mistaking him for an actual cab driver. Unfortunately for Nas, she's pretty and prone to popping pills. One thing leads to another and they end up back at her place, a surprisingly nice brownstone on the Upper West Side, doing five-finger fillet and other 'f' related activities.
After waking up from a black out, Nas finds the girl dead, brutally stabbed multiple times, fleeing the scene to alert cops and blacken his name. The crime is elaborately laid out, mounting tension with each character introduction, causing the most banal run-ins with obnoxious denizens to seem sinister. The camera beautifully explores New York during the buildup, honoring its setting, resting on puddles and dripping faucets to find meaning in routine.
It seems what the series strives for, and truly excels in doing, is committing fully to the routine, analyzing the ins and outs of a crime, the investigation and all the legal nastiness that follows. It's a literal take on the procedural, so good it feels real, yet the fictitious story evades the sanctimonious true crime moniker. The subway rides, the jail cell conversations, the early morning coffee, the wretched tiredness on so many faces, all amount to a cold look at the criminal system, searching for no absurdity in the way of philosophizing or nudity. Comments about race pop up here and there, minor things that may get looked over in life, yet are frequent enough in the episodes to show how impactful racial perceptions can be in the legal system.
Performances from Ahmed, whose eyes are cavernous and deeply sympathetic, Turturro and Bill Camp allow for engagement in the honesty of the show. Camp portrays Detective Box, a cop so good at his job that his soothsaying ways practically lure the viewer to a confession. Turturro's role as Jack Stone, a comically resolute defense attorney who busts balls with cops like a regular, provides the foundation for the preliminary episodes, resting its moral weight on his haggard shoulders.
After the screening, Zaillian spoke of his love for '70s crime films, like those of Sidney Lumet, which so dedicatedly honored the grit of New York City.
"I grew up on those films," he said. "I worked in a theater then and I must have seen 'Serpico' 1,000 times. If this is anything like them, I'm very proud of that."
When asked about the portrayal of the legal system, Price spoke on the show's realism.
"I love the small stuff, showing all the small stuff," he said. "It's like being in combat: 95 percent boredom, five percent adrenaline dump. It's a grind and routine. It's a job like any other."
"The Night Of" will premiere on July 7 at 9 pm on HBO.  
Email Ethan Sapienza at [email protected].