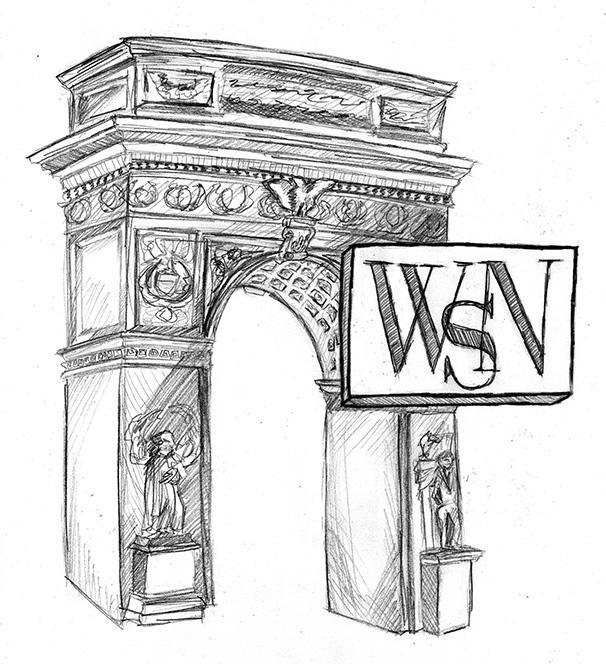 Earlier this semester, President Andrew Hamilton announced that increasing affordability for NYU students would be a top priority for his administration. From presenting the lowest increase in NYU's cost of attendance in 20 years, to creating the Affordability Steering Committee, Hamilton has made it clear that he is seriously dedicated to addressing student qualms regarding tuition cost. Integral to his approach is his push for greater transparency and community involvement in administrative actions. These efforts have been met with appreciation from the NYU community, as they reflect a sentiment not found in previous administrations, but they have also suffered from low levels of attendance. However, the poor attendance is less a reflection on the dedication of students than on the university's failure to advertise these engagement events.
His latest affordability event, called "How Might We…?," intended to engage students through a community brainstorming session. However, it was poorly publicized, and as a result, student turnout was low. The discussion series was not well-advertised despite Hamilton's self-professed importance of community engagement on the subject of costs. Visibility for these events needs to be consistent and as attention-grabbing as the subject of affordability itself. In the same vein, students too should spread awareness. As the payers of tuition, we have more at stake than anybody in the decisions that NYU makes on costs. Students must do everything possible in order to secure a more desirable affordability plan, including promoting the talks with President Hamilton.
What makes this lack of involvement so odd is that NYU's cost of attendance has always been a contentious issue here. Hamilton himself is not an unpopular figure on campus by any means, and students would have jumped at the opportunity to personally voice their concerns to the top of the university's bureaucratic hierarchy. Indeed, past events with Hamilton, which were better-publicized, had plenty of students in attendance, asking relevant questions and holding a constructive dialogue with the president. This time around, the administration just neglected to remind students, and that kept the event from getting off the ground. It's unfortunate that they assumed that people would simply show up without sending out some information. In this case, the "if you build it, they will come" strategy failed miserably.  
With his calls for community involvement, Hamilton has the opportunity to bring about important and necessary change, in a way that could serve as a potential model for universities across the nation. Lofty goals to meet, sure, but between the pressing importance of affordability and the concern of the student body, events like these should not be allowed to go to waste. Ultimately, every good idea must be followed up with thorough execution. None of these community events will work if the university fails to make them more central to student life. Follow up with emails, create Facebook events, anything to show that you're serious. If engaging the student body is as important as Hamilton claims, the administration needs to take action to show it.
A version of this article appeared in the Monday, April 18 print edition. Email the WSN Editorial Board at [email protected]
CORRECTION: changed to better reflect the degree to which the university publicized the affordability talks.