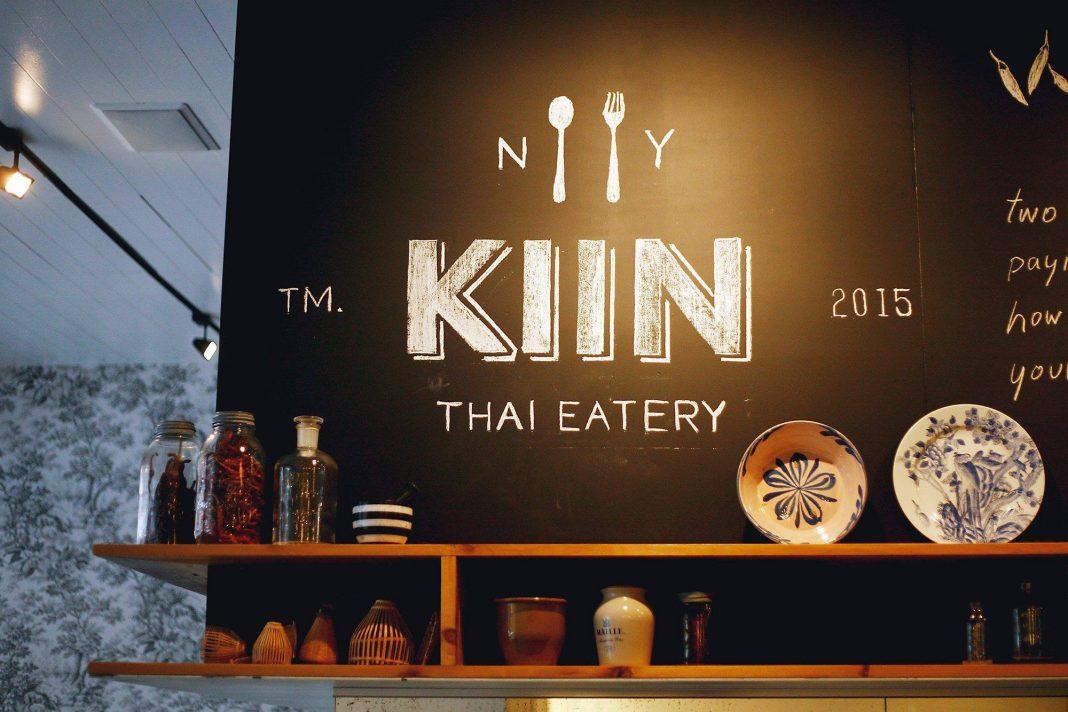 Pad Thai has been chewed up and spit out, into one end of the Asian cuisine ringer and out the other as a dish that has been watered down to apply to all pan-Asian cuisine. Even though it's a classic staple of Thai food, authentic places often attempt to create the taste and end up creating a shadow of the punchy, delicious dish.
CAS junior Pattranist Boonsoong, a Thai student, explains what these copycat restaurants are missing in their dishes.
"To cater to a more western palate, Thai restaurants in the U.S. often sweeten most of the dishes or dilute flavors of essential condiments, such as fish sauce and shrimp paste," Boonsoong said.
Authentic Thai food must be centered on full flavors. So if you're looking to get a full burst of both savory and sweet flavors cooked by homegrown chefs, check out these Thai spots around campus.
Kiin Thai Eatery (36 E. Eighth St.)
Conveniently located near NYU's Cantor Film Center, "Kiin," which is Thai for "eat," specializes in dishes from the northern region of Thailand. Khao soi, crispy noodles in a chicken curry, is their specialty. But if you're feeling adventurous, try their savory dips like the nam phrik ong, a minced pork and chili tomato dip served with boiled eggs, Thai sausage and vegetables. The restaurant's cozy vibe makes for a good hangout spot after class and also offers daily lunch specials and happy hours.
Somtum Der (85 Ave. A)
A Michelin-star restaurant, Somtum Der is run by the same team at Kiin and serves northeastern Thai cuisine, mainly from the Isaan region. Ordering their somtum (papaya salad) is a no-brainer.
Continue your meal with sticky rice and fried chicken, and cleanse your palate with the jamba pun, a Thai reinvention of shaved ice. The food here is guaranteed to transport you into the world of Thailand's well-known street food carts.
East Village Thai Restaurant (32 E. Seventh St.)
This quaint East Village eatery may be unnoticeable at first glance, but packs a powerful punch with an extensive list ranging from classics like tom yum soup to exotic dishes like beef num tok. In addition to affordable, no-nonsense cooking and quick services, they also deliver straight to your door if you're craving Thai but don't want to leave the house.
But of course, there is no harm in chowing down on some good old Pad Thai after work or between classes, and Boonsoong has a tip for its most genuine interpretation.
"The noodles should be soft and chewy, but not too sticky," Boonsoong says. "Rice noodles are not meant to be al dente like pasta."
Email Minnie Ongsricharoenporn at [email protected]